David, who plays Chief Jim Hooper in the hugely popular Netflix series, gave a spirited speech but Winona's facial expressions during it were on another level:
Need a closer look? Thankfully, the good people of Twitter were on hand to make sure the actress's best expressions were captured in all their glory:
Stranger Things' triumph was one of the night's shock wins, as they beat off competition from heavyweights 'Game Of Thrones' and 'Downton Abbey', as well as newcomers 'The Crown' and 'Westworld'.
David's speech was one of many that addressed current political and social issues, as he told the audience: "This award from you, who take your craft seriously and earnestly believe, like me, that great acting can change the world is a call to arms from our fellow craftsmen and women to go deeper and, through our art, to battle against fear, self-centeredness and exclusivity of our predominantly narcissistic culture.
"And through our craft, cultivate a more empathetic and understanding society by revealing intimate truths that serve as a forceful reminder to folks that when they feel broken, and afraid and tired they are not alone."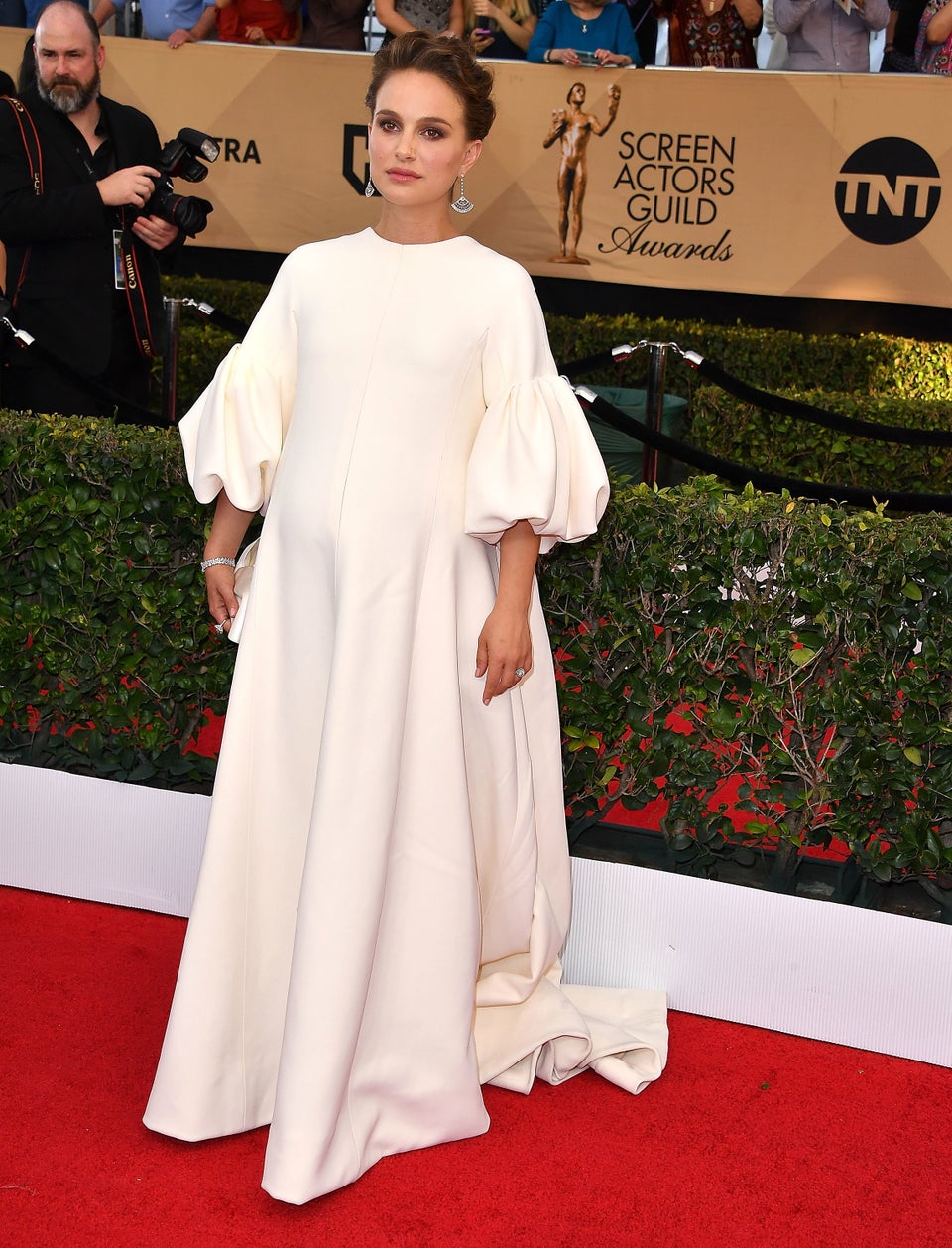 Best Dressed At The SAG Awards