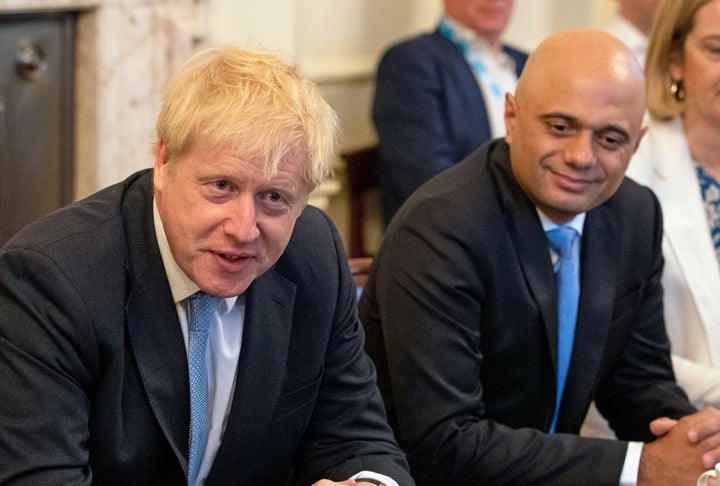 Chancellor Sajid Javid is "furious" that he was not consulted about the sacking of his media adviser by the prime minister's chief strategist Dominic Cummings, HuffPost UK has learned.
Less than a week before Javid is due to deliver his first big spending announcement to the Commons, his senior aide was fired by Cummings and escorted by a policeman from No.10 on Thursday night.
In the first sign of tension between the pair they were promoted to their respective roles this summer, the chancellor is understood to have requested a meeting with the PM to discuss the incident.
The government refused to give any reason for the dismissal, but it is understood that it centred around her contacts with figures close to former chancellor Philip Hammond. It is unclear whether Cummings presented any evidence for his allegations.
Cummings has made no secret of his desire to centralise control of the special advisers who work for cabinet ministers, holding weekly meetings with them where all have been warned against leaks on Brexit.
But there was real anger within Whitehall at the manner of the dismissal, not least that the cabinet office was not involved - and that a young woman was escorted by a police officer off the premises of No.10.
"People are fucking livid that he can be allowed to behave like this," one former adviser said. "Is this why Boris wants to hire more police? So Cummings can get the cops to man-mark every spad?"
A current special adviser said: "It's like a horror movie where you're walking through the park, and you turn round and go 'where's Dan?' One by one we are being picked off. You don't know who's going to be next."
One friend of the adviser said: "She's a Brexiteer, for Christ's sake. She wasn't even politically on the same page as Hammond but she was a true professional and a credit to the government."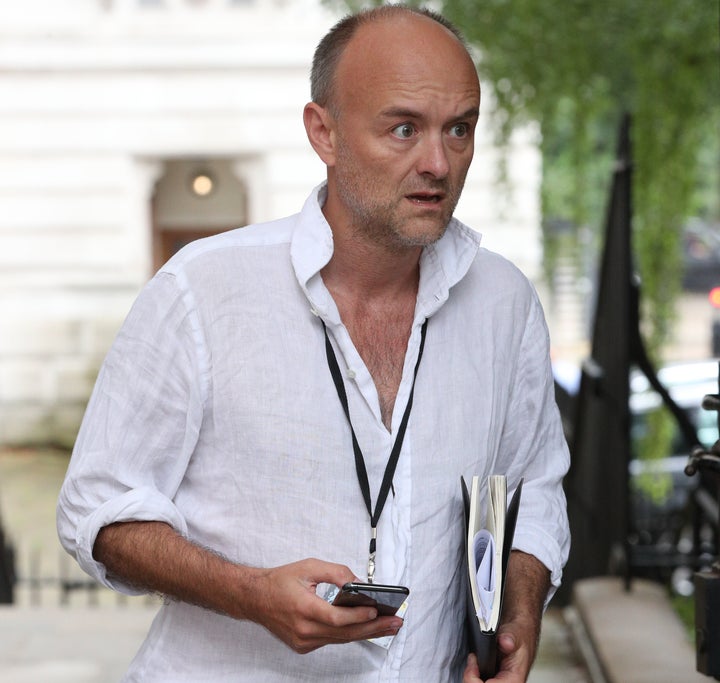 Yet another colleague said: "He picked on someone who is hugely respected and doesn't realise the backlash he's created. Everyone's thinking if they will do this to the chancellor's spad, what happens to them?
"It makes it look like we have two megalomaniacs in No.10. The real danger for Boris is the more this stuff happens, the more it looks like Cummings is running the country not him."
One government source added "the backlash will be deserved". "Turns out publicly flogging a young spad is not a great look."
One civil service insider said: "There is a real feeling that this was an extraordinary thing to do. Special advisers are the minister's responsibility and if something goes wrong, normally they or the department deal with it or pass it to the Cabinet Office."
A minister added that key figures in the No.10 team were "throwing their weight around" as if they were operating in the private sector, rather than government, ignoring rules on unfair dismissal.
One Westminster source told the Times: "They are trying to weaken him as much possible, they want to put Sajid in his proverbial place. The adviser is collateral damage in this. The last time a chancellor was so weakened was Alistair Darling under Gordon Brown."
A former aide told the Politico website: "The truth is they see Saj as a patsy," they said. "That's why he's in there. Whether it's staff or it's spending decisions, they think he won't kick up a fuss."
A Whitehall source told HuffPost: "There is a feeling that because Cummings isn't expected to stay around for long after Brexit, he has not a lot to lose and can create enemies without the usual sense of responsibility for the long term."
Another source added: "Cummings has to realise this is not a campaign group, it's government and you follow due process for a reason."
However, Cummings was unrepentant on Friday, with the Times revealing he told a meeting of special advisers: "If you don't like how I run things, there's the door. Fuck off."
After a strong start, relations between No.10 and No.11 have been put under strain in recent weeks.
Downing Street sources, rather than the Treasury, are suspected of having briefed two Sunday papers that there would be a fuel duty cut in the coming Budget.
Javid had planned to make a major speech this Wednesday but it was cancelled just 24 hours earlier, on the instructions of No.10, as his spending review was fast-tracked to next week. Another Javid special adviser has also been fired in the past fortnight.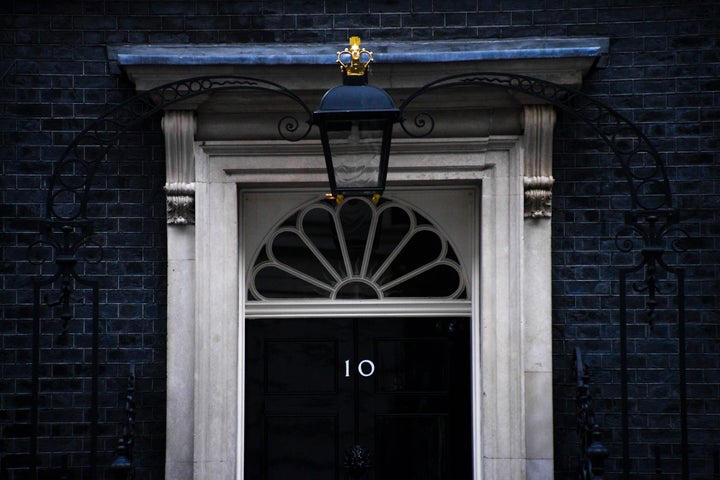 Writing for Civil Service World on Friday, Dave Penman, chief of the First Division Association of senior civil servants, said: "Cabinet government works best when ministers are departmental champions, with authority and confidence to debate what's in the public interest, then abide by cabinet responsibility or resign to speak out.
"That's true at any time but essential as we approach our "do or die" moment over Brexit.
"The relationship between spads and their ministers is one of the closest and well – special – in Whitehall. Ministers rely on their trusted appointees to have their back, provide political advice and work closely with the departmental team."
Special advisers are temporary civil servants paid for by the taxpayer during their employment and are appointed by ministers.
According to the formal code of conduct for special advisers, responsibility for their management and conduct, including discipline, "rests with the minister who made the appointment".
Usually, any alleged misconduct would be referred to the Cabinet Office and its propriety and ethics director general, currently Helen McNamara.
The code states that while it is the minister's responsibility to oversee their conduct "it is, of course, also open to the prime minister to terminate employment by withdrawing her consent to an individual appointment at any time".