Sajid Javid knew "a few weeks ago" that Tata Steel was considering closing down its Port Talbot business – but still chose to travel to Australia instead of Mumbai where the company was making the decision.
The Business Secretary was accused of "boundless stores of incompetence" for opting to travel to Australia this week instead of India - where a crunch meeting of Tata executives was taking place on Tuesday.
While no Government minister travelled to Mumbai, Labour MP Stephen Kinnock - who has Port Talbot in his constituency - and trade union representatives did manage to book themselves on a flight and meet with Tata executives.
Javid today claimed that while he wouldn't "rule anything out" when it comes to helping to save the jobs, he did not think "nationalisation is a solution."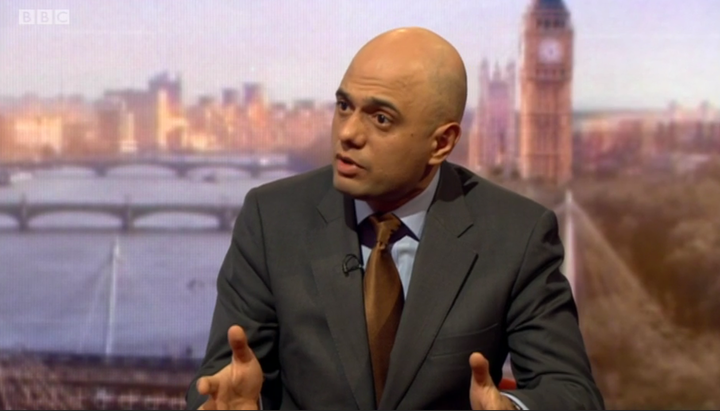 Speaking on the BBC's Andrew Marr Show today, Javid revealed he knew Tata was contemplating shutting down production before he made the trip to Australia.
He said: "A few weeks ago Tata informed us they were reviewing their entire steel business in the UK and with regards to Port Talbot itself they were considering closing it.
"That obviously would have been devastating had that happened both at an economic level and at a human level. When I first heard that my number one priority – and of course this was all behind the scenes, it's very commercially sensitive, we couldn't say anything – was to work with Tata whether in India or in the UK and convince them that it's not in their interest as a responsible company and its certainly not in our interest and to allow an open sales process.
When asked why he decided to travel to Australia instead of India, Javid replied: "We knew it's an important meeting but when they made their announcement we didn't anticipate they would go that far with the news.
"The strength of the announcement and how far they went particularly in terms of timing and what they said about timing at the time was much further than we expected, and that's why I turned around and came straight back and my first visit was to Port Talbot."
It emerged that Javid's 16-year-old daughter accompanied him on the trip to Australia, and he planned to turn the visit into a family holiday once his official engagements were over.
His to-ing and fro-ing meant the Business Secretary spent just 35 hours in Australia but 45 hours in the air.
Appearing on the same programme Labour's Shadow Chancellor John McDonnell called for the Government to take control of the steelworks until a buyer can be found.
McDonnell said there was "no cost-free" option on the table, as letting the steelworks close down would see an upsurge in welfare payments.
He said: "If the Government allows our steel sector to close now, Port Talbot to close, it could cost us between £1-1.5bn to keep people on the doll and have economies collapse in those communities.
"There's no cost-free option here, so what we need to do is make sure we invest the money so that we can turn that around, make the sector profitable again, we will need steel in the future if we're going to rebuild our manufacturing base and in that way actually at the end of the day we believe we'll get the best deal for the taxpayer, the community and the workforce."
But Javid appeared to back away from that suggestion, and said: "I don't think nationalisation is a solution to this.
"Having said that I think it wouldn't be prudent to rule anything out at this stage but I think nationalisation is rarely an answer in these situations."
The Business Secretary did reveal the Government would offer help in any sale of the steelworks in areas such as pensions and energy costs.
He said prospective buyers are "going to want to look at plants, they're going to want to look at pensions and they're going to want to look at power supply.
"You're not going to get too much out of me on those issues because a lot of them will be commercially sensitive but just to give you a flavour, these are the kind of things we've already thought of."
Popular in the Community