A woman has simultaneously spread body positivity and shut down body-shamers by sharing four selfies online.
Sick of women-hating on one another, Sara Petty searched Twitter for tweets suggesting that women who were 200 pounds shouldn't wear bikinis.
She then uploaded a mirror selfie of herself in a bikini and shared it, juxtaposed next to all of the mean and hurtful tweets which other people had shared.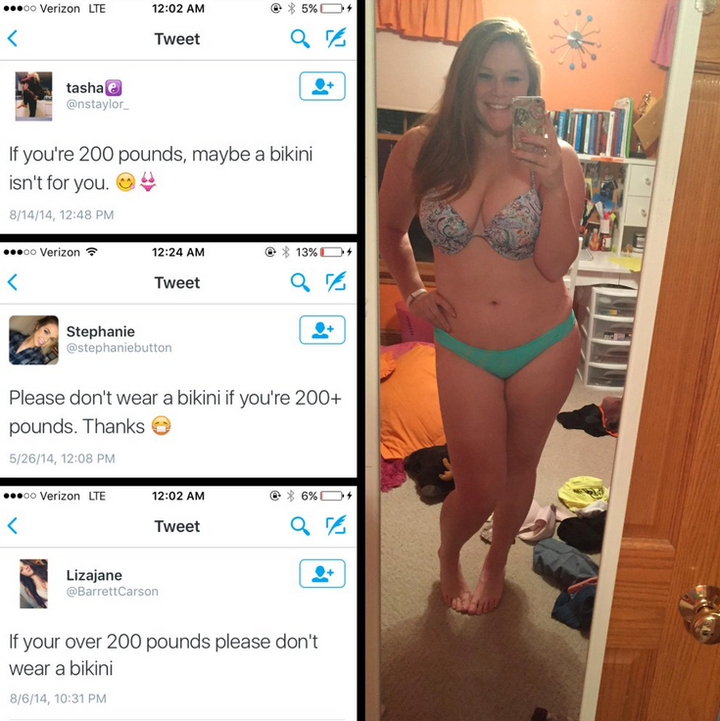 Petty then carried out the same task, but searched for people that suggested women who weighed 200 pounds or more couldn't rock a crop top.
Once again, a selfie emerged online proving them wrong.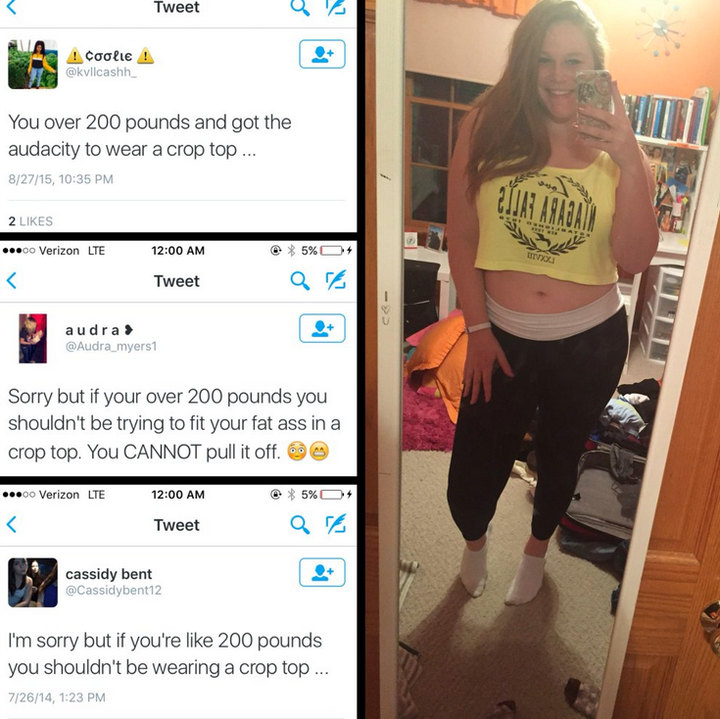 She repeated it again for those who said women who weighed 200 pounds shouldn't wear "booty shorts".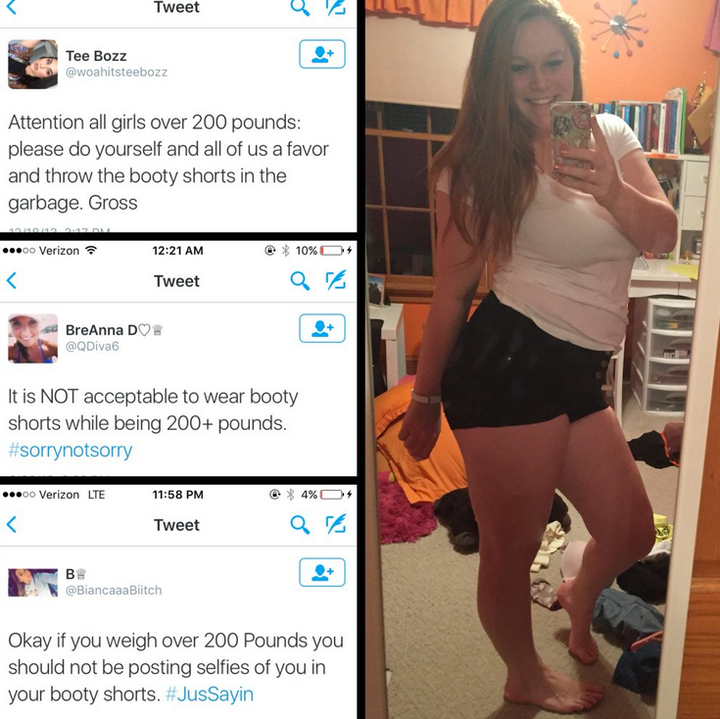 And again for those who said women weighing 200 pounds shouldn't wear leggings.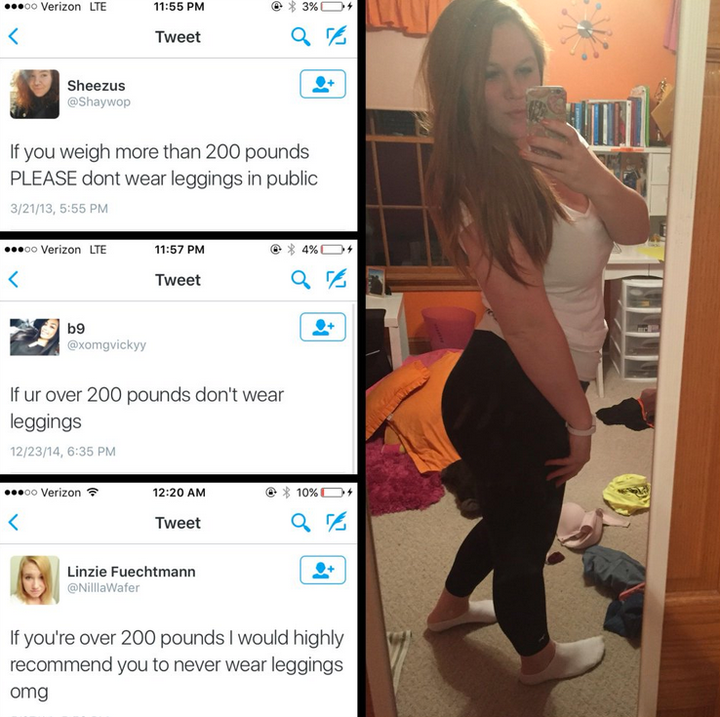 Petty wrote on Twitter: "All of those tweets came from WOMEN. Girls, stop tearing other girls down. Empower one another!!"
So, she posted selfies of her doing all of things that ignorant body-shamers said a 200lb woman couldn't do.
She added: "I hope women realise how important it is to stop tearing each other down and uplift each other. We have a lot going against us as women, we don't need other women against us, too."
Petty said she also hopes her actions inspire other girls to "separate who they are from the number that shows up on their scales".
She continued: "There is no number, high or low, that dictates if you're worthy of feeling beautiful. Body-shaming will probably always be there in some way, but I hope my post helps at least some women feel beautiful in spite of it."