Brides in Saudi Arabia will be given copies of their marriage contracts for the first time in history.
The privilege has been one reserved only for grooms in the past and the move represents a small step towards improving women's rights in the Gulf kingdom.
Emirates 24/7 writes Justice Minister Waleed Al Samaani has instructed courts to issue two copies of the marriage contract so wives will also receive one.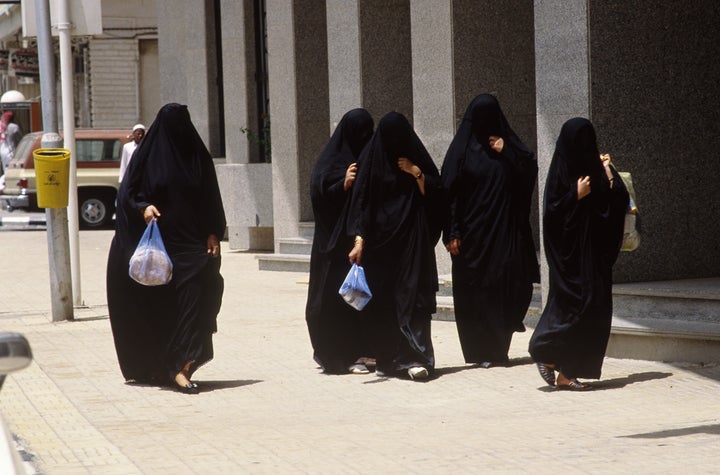 He said: "This will guarantee the wife's rights as she needs such a document when there is a dispute in court with her husband."
The decision will be particularly helpful to women who face problems proving their marriages actually took place.
Many women who have married in secret have faced uphill legal battles after the relationships sour and their husbands deny the weddings took place, Al Bawaba writes. It adds the new rule will also be useful for women who risk being deprived of inheritance and wealth after the death of their husbands.
Saudi Arabia's poor record for women's rights and human rights has long been in the global spotlight.
The kingdom adheres to an ultraconservative interpretation of Islam and is the only country in the world where women are not able to drive.
Though no laws ban women from driving in Saudi Arabia, authorities do not issue them licenses.
Women cannot obtain identification cards without the consent of their male guardian and floggings and death sentences are commonplace.
It is illegal for Saudi women to travel abroad without male accompaniment. They may only do so if their guardian agrees by signing a document know as a 'yellow sheet' at an airport or border crossing.
In November 2012 it emerged women were being electronically monitored with authorities using SMS to track them and inform their husbands of their whereabouts.
It was only in 2011 that women were given the right to vote and run for office in municipal elections in 2015.
Popular in the Community