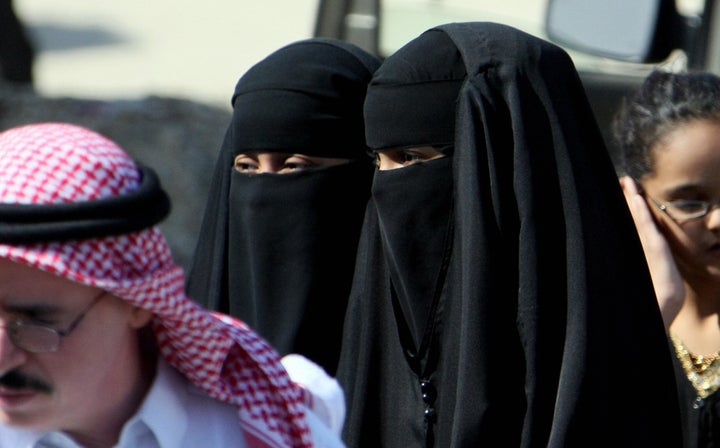 A hashtag calling for an end to male guardianship over women in Saudi Arabia is gathering momentum.
#TogetherToEndMaleGuardianship is especially poignant given the kingdom's poor record of women's rights, which includes restrictions on driving, travel, marriage and work.
Thus far, almost 200,000 tweets with the hashtag have been made in English and Arabic, signifying support for the movement to emancipate women from oppressive male rule.
Progress for women's rights has been slow in the Gulf state, which complies with an ultraconservative interpretation of Islam.
It was only in 2011 that women were given the right to vote and run for office in municipal elections in 2015. And a ban on domestic violence and other abuse was passed for the first time in 2013.
The charity interviewed 61 Saudi men and women, including one 62-year-old woman who is under the "humiliating" guardianship of her own son.
The guardianship system is grounded in the most restrictive interpretation of an ambiguous Quranic verse – an interpretation challenged by dozens of Saudi women, including academics and Islamic feminists, who spoke to Human Rights Watch. A former Saudi judge told Human Rights Watch the country's imposition of guardianship is not required by Sharia, or Islamic law.
Commenting on the issue of male guardianship, blogger Hasnaa Mokhtar, wrote: "It is the gripping force against the freedom of Saudi women. Worse, misinterpretation of Islamic scripture is used to justify the sickness…
"… My heart sank deeper when that little voice at the back of my head recalled Prophet Mohammed's words during his last sermon: 'Do treat your women well and be kind to them, for they are your partners.'
"Does treating women well and being kind to them entail treating them unfairly while men have absolute authority over them?"
Though no laws ban women from driving in Saudi Arabia, authorities do not issue them licenses.
Women cannot obtain identification cards without the consent of their male guardian and floggings and death sentences are commonplace.
It is illegal for Saudi women to travel abroad without male accompaniment. They may only do so if their guardian agrees by signing a document know as a 'yellow sheet' at an airport or border crossing.
In November 2012 it emerged women were being electronically monitored with authorities using SMS to track them and inform their husbands of their whereabouts.
Related