Warning: Some readers may find details of this report disturbing
Louis Theroux has been asked if he felt "groomed" by Jimmy Savile, after failing to discover the late star's sex abuses despite considering him a "friend".
One of Savile's victims told the journalist he was "mugged off" by Savile and revealed her own disturbing story of abuse.
Theroux visited some of the entertainer's victims in his documentary, Savile, as he tried to come to terms with his own guilt for not discovering Savile's secret when he made an earlier documentary about the presenter and DJ in 2000.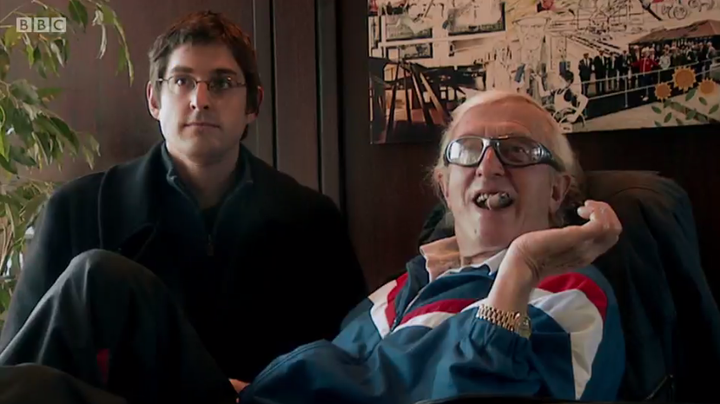 Viewers say they were "sickened" by the programme on BBC Two on Sunday, when Theroux looked back to hunt for "clues" that could have alerted him to Savile's crimes while he spent several weeks with the broadcaster for his documentary When Louis Met… Jimmy Savile.
Many praised Sam, the final victim Theroux interviewed who was repeatedly abused by Savile at a chapel at Stoke Mandeville Hospital.
She told Theroux he had been "mugged off" by the star and compared his experience to grooming.
Viewers praised Sam's "extraordinary" testimony and "clear-minded" analysis of the situation after she told Theroux Savile "gave you what he wanted to give you".
Theroux told her that he "grapples" with what Savile did. "He raped, molested [and] abused hundreds of people, and yet at the same time when he was alive he was someone I called a friend, which I still struggle with."
"Do you feel like you were groomed?" Sam asked.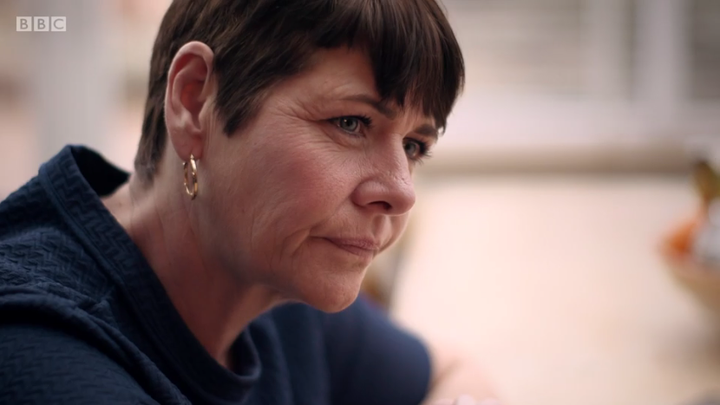 After a pause, Theroux said: "I think groomed is maybe too big a word for what he did to me because he didn't abuse me..."
"But mentally groomed, mentally," Sam continued. "He mugged you off by giving you what he wanted to give you, and did you believe what he gave you?"
"Um, I believed parts of it," said Theroux. "I thought he was an enigmatic person.
"I knew there was a secret there, I just didn't know exactly what the secret was. And then I feel a bit ashamed now, knowing what we know."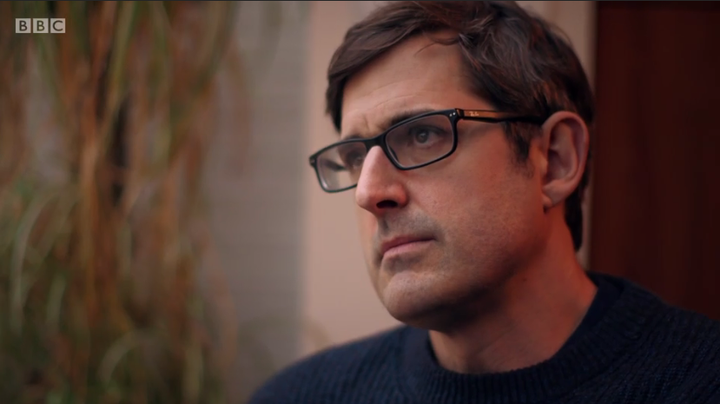 Sam suggested Theroux might have been feeling guilty because he felt he didn't do "the right thing".
"I don't want to say that I have anything to feel ashamed of, in a sense, because I didn't see anything," Theroux replied.
"I accept that I was one of many people who fail to see what he was about."
"How did you fail to see that because even then you looked at him, you smelt him?" Sam hit back in reply. "His mannerisms, to me were all really obvious."
"It's like they say about quizzes," said Theroux. "It's only obvious if you know the answer."
Savile started abusing Sam during religious services at Stoke Mandeville when she was around 11 years old. He assaulted her at the church, where her job was to collect the collection plate from a small back room.
Sam was praised by viewers who said she gave an "amazing interview".
She revealed the harrowing details of the abuse to Theroux in scenes when he looked visibly distressed and asked if she was alright, saying it was a "horrible thing to hear about".
"There was a little room. That's where I used to go and get my collection plate. And he used to go in there and get the plate, which would always be behind Jimmy Savile," she said. "So I always had to reach to get the plate, and when he would do whatever he wanted to do."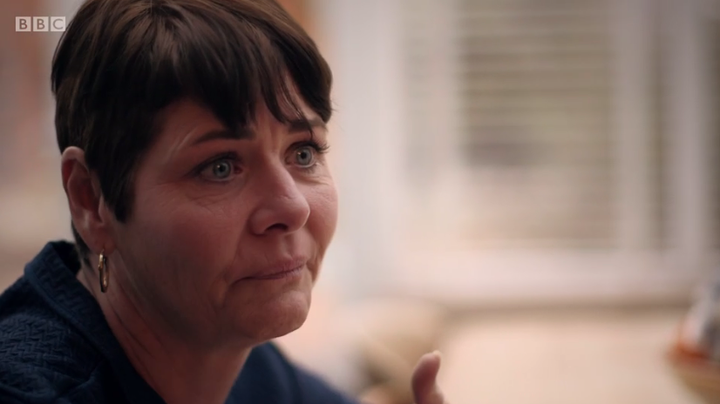 Sam, who was also abuse by her grandfather from the age of two, told Theroux that Savile's abuse was "no different from what had happened all my life, so he picked [me as a victim] really easily and well."
She said she would try to "protect herself" from Savile when she went to church by wearing tampons from her older sister - despite not having started her periods - and many pairs of knickers to make it more difficult for the broadcaster to abuse her.
"I'm not going to make anything sound nice or I'm not going to soften anything," she warned Theroux. "No-one wants to hear the facts - and they are real facts."
"I just used to think 'hurry up' for that bit of a service, so I could come out of the room. But then I knew I had to come back in the room."
Sam said she felt she couldn't complain about the attacks: "I never said to him "Don't', because I knew he could".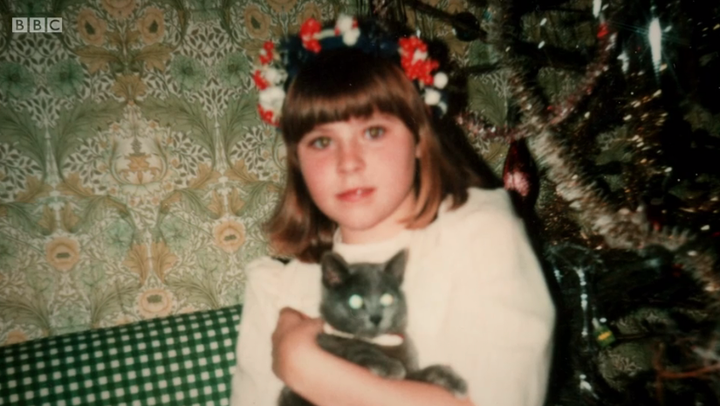 Discussing Savile's "instinct for vulnerability", Sam said she struggled with the fact that her grandfather, like Savile, appeared to do good things but was also abusive.
"I was really backward as a child. My grandad was the one who'd come and fight for me in school... so it was so confusing because that person who set me up for everything [bad] was also my saviour, all wrapped into one person.
"I have lovely memories of my grandad which everybody else really struggles with, because he took time out with me, a lot.
"Now I know now why he took his time out, but if I'm to make that person a whole one person, then I'm really in trouble because... where does your nice bit ever be? You can't do that. You can't have a whole childhood of horrible stuff. So I take the good bits out because it's easier to do that."
Theroux agreed with her that it was acceptable to remember good things about someone who had been abusive. "Even people who do evil things do good things from time to time, it doesn't make them good people."
Popular in the Community