Speaking to The Hollywood Reporter, Scarlett maintained that she "loves" the filmmaker, who she has worked with three times, and believes he is innocent of the accusations of sexual abuse made against him by his adoptive daughter Dylan Farrow.
"I love Woody," the actress said. "I believe him, and I would work with him any time."
She added: "I see Woody whenever I can, and I have had a lot of conversations with him about [the accusations]. I have been very direct with him, and he's very direct with me. He maintains his innocence, and I believe him."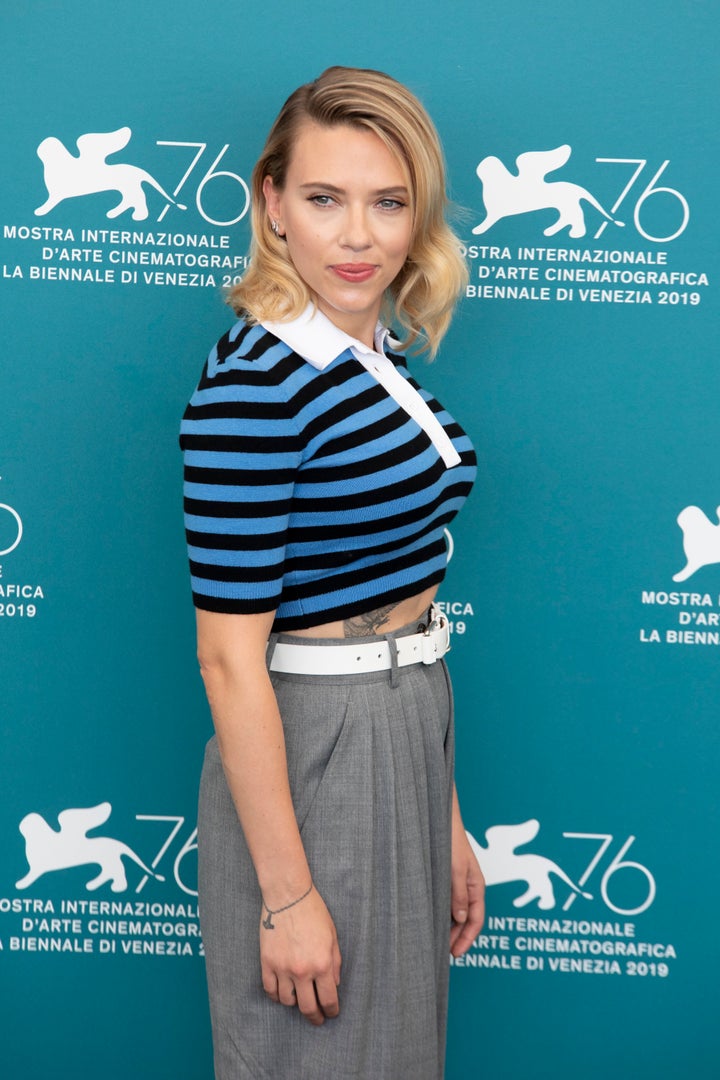 Since their publication on Wednesday morning, Scarlett's comments have already caused something of a stir on social media.
Many, in particular, have pointed out her remarks could contradict her past support of the Time's Up movement, which aims to raise awareness of sexual misconduct and help those who have been affected by sexual abuse in the workplace with their legal fees…
In 1992, he was investigated over a claim that he had sexually assaulted her at the family's Connecticut home, though prosecutors did not charge him over the allegations, which he claims had been fabricated by his former partner Mia Farrow.
A number of the film's stars have recently expressed their regret over being involved in the project, including Oscar nominee Timothée Chalamet, who split his fee between three charities, including the Time's Up fund, and Selena Gomez, who also made a donation of $1 million (£772k), exceeding the money she was paid to appear in the film.