The TV personality appeared on the hit Channel 4 show with her mum Betty and dad Mark from 2014 to 2016, quickly establishing herself as a fan favourite.
However, Scarlett has told of how she and her parents only auditioned as a favour to a friend of hers, and were initially not all that keen on appearing.
Speaking to Nick Grimshaw and Angela Hartnett on their Dish podcast, Scarlett recalled that her friend, who was a researcher, called her to ask if she knew anyone who would be interested in appearing on Gogglebox.
She said: "I was like, 'explain what it is to me'. And he went, 'you watch the telly'. I went 'uhuh'. And he went, 'that's it."'
"I went, 'that sounds absolutely horrific... Have they run out of things to show on telly now, like people watching telly?'
"And then I rang everyone, no one wanted to do it."
After agreeing to do the audition herself, Scarlett recalled: "They showed us like flashcards of different people, and I got confused with David Cameron and Piers Morgan.
"Like, I thought they were the same, they looked very similar on this photo.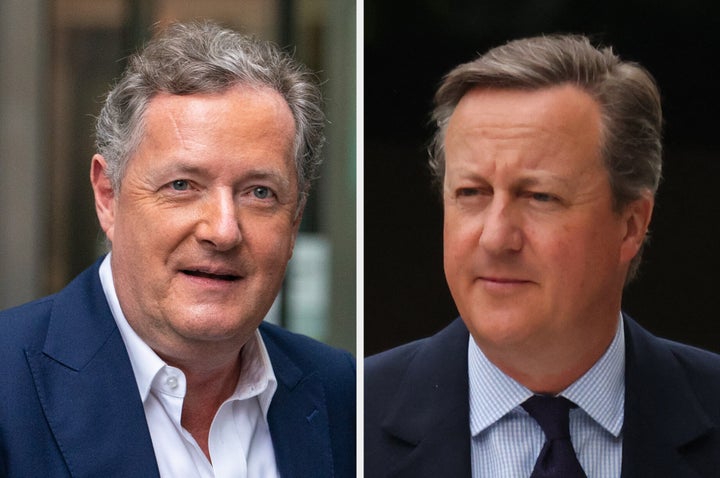 "And then on the Monday, we got a call saying, 'hey, we would like you on the show.' And I was like, 'ahh!'
"And at the time we got like 50 quid and a free takeaway, and I was like, what's the worst that could happen?"
She went on to front two series of its ITV2 spin-off Extra Camp and appear alongside I'm A Celebrity hosts Ant and Dec on Saturday Night Takeaway.
Dish with Nick Grimshaw and Angela Hartnett is available on podcast platforms now.