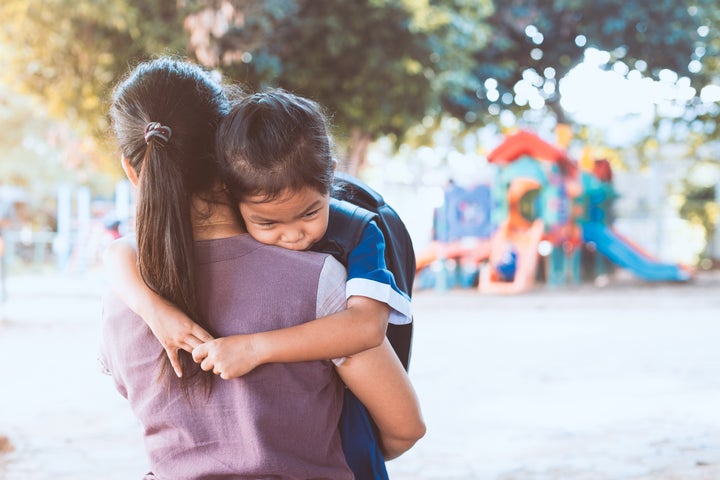 A school in Wigan has banned phones in the playground, to encourage more parent-child interaction at pick-up time.
Wendy Cathie, head of St Peter's CE Primary School in Leigh, says staff frequently see parents engrossed in their phones, not acknowledging their children when they come out of school – something which they say can be upsetting for the pupils involved.
On the school's Facebook page announcing the new rule, she wrote: "It really pulls at your heartstrings when you see parents on phone calls and pupils are running out to see them.
"Sometimes they don't even say 'hello', they just walk off."
The post continued: "It is always lovely walking around school at the end of the day seeing the buzz from children getting ready to go home. The smiles on their faces when they notice you on the playground.
"Please take a moment to listen and talk to your child. The power of talk has a huge impact on our children's language development."
There were no negative comments on the post – just a selection of people sharing the post with heart emojis.
Speaking to the Manchester Evening News, Cathie continued: "Ultimately the school belongs to us, it's our rules, so we'll just ask them nicely and hope the message gets across.
"So much research has been done about how talking to people makes us feel so much better. It's about the children and while they're in our care and our boundaries, that's what we're going to be asking for. It's very early doors so we'll just have to see but we have to at least try."
Improving mental health is a big priority at the school for both pupils and staff, with yoga offered to both parents and children, as well as mindfulness activities. This new rule is an extension of that, encouraging parents and children to communicate more in a way that should be beneficial to both of them.