Two photos of a schoolgirl sheltering a stray dog from the rain have warmed hearts around the world after they were shared on social media.
The images reportedly show engineering student Daniela Segura Morales protecting a young pup from the downpour.
The images are believed to have been taken by a passer-by who was touched by the scene of kindness in the city of Huancayo, Peru.
They were later shared on a University Facebook page called Memes Fis UNCP with the caption: "To see there are still people who care about animals fills me with happiness.
"Seeing her drying the little dog with her blazer without caring what anyone thinks says a lot.
"If we all followed her example, I assure you this would be a different country."
The images have been shared by thousands of people online, with hundreds commenting to thank the student for her kindness.
Let's hope the pooch finds a more permanent shelter sometime soon.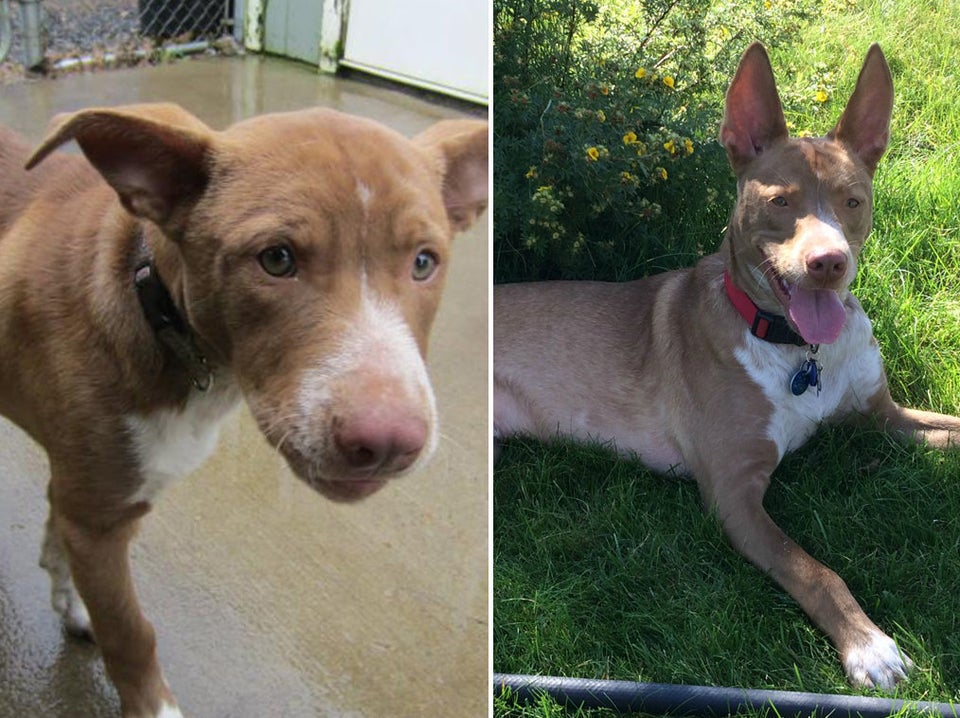 Dogs Before And After Adoption