Campbell is inviting members of the Great British public to put their arm through a wall and get a surprise tattoo.
He launched the project, called Whole Glory, in New York last year and has since taken it to sunny Los Angeles.
But now it's time to see if Londoners are brave enough to step up to the hole, as the project comes to Covent Garden in October.
As with his previous exhibitions, Campbell will tattoo willing participants without talking to them first.
"Anyone who wants can stick their arm through a hole and I will tattoo it. I apply whatever design I feel the appendage needs, and the recipient has no insight as to what it is until it is completed and they pull their arm out of the hole," he said, according to The Telegraph.
"There is no communication and no contact other than the tattoo. It's a chance for people to not take their physical selves so seriously, and take part in an exchange of faith that will literally change who they are for the rest of their life."
Participants must be aged 18 or over and will be chosen by in-person lotteries conducted on the day.
'Whole Glory' will be at Lazarides Gallery in Covent Garden, London, from 7 - 9 October. See photos from its previous exhibitions below.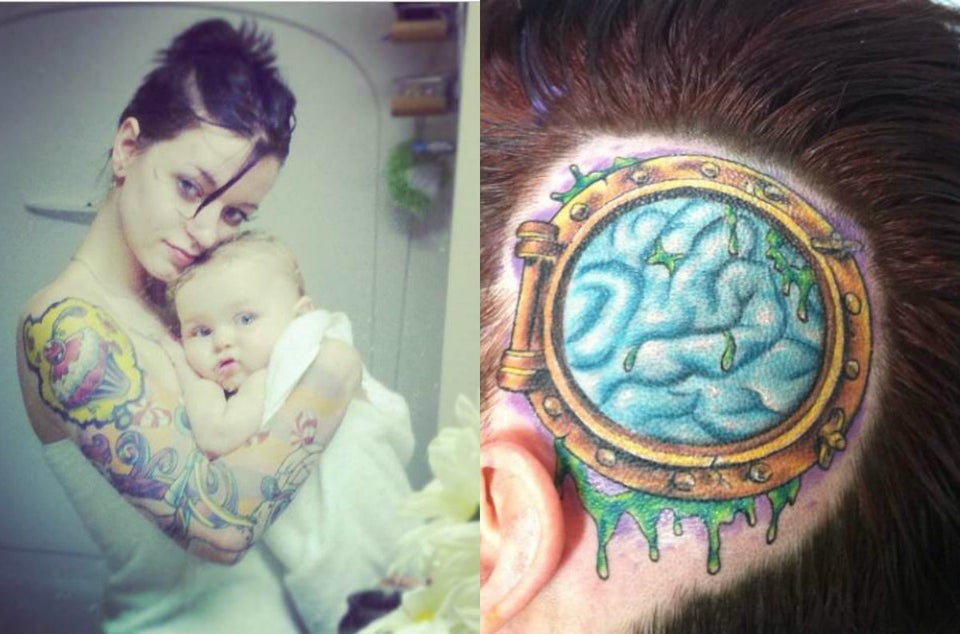 Tattoos And The Stories Behind Them