Up to 7,000 people marched through the streets of Glasgow on Saturday calling for Scottish independence from the UK - as a new survey suggested there has been no shift in favour of independence since the Brexit vote.
In what was thought to be the biggest 'yes' protest since the independence referendum in 2014, the crowd moved through the city waving Saltires and other flags in the air, The Daily Mail reported.
Groups of motorcyclists also revved their engines in support of the march.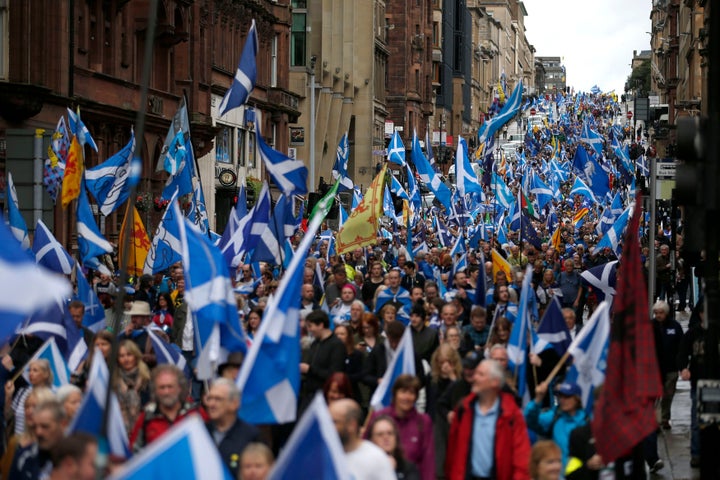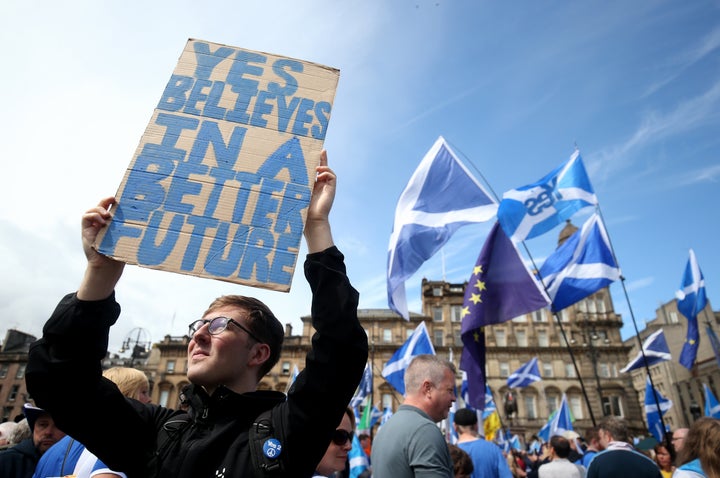 Scottish first minister Nicola Sturgeon has said a second independence referendum is "on the table" after the UK overall voted to leave the European Union but Scots overwhelmingly voted to stay. She suggested that an independent Scotland could remain in the EU as a separate country.
But the 'All Under One Banner' protest comes after a YouGov poll found a majority of Scots want to remain in the UK.
The research found "no real shift towards independence" since the Brexit vote, The Guardian claimed. YouGov found 53% said they would vote for Scotland to remain while 47% that they would vote to leave - rise of just 1% since May.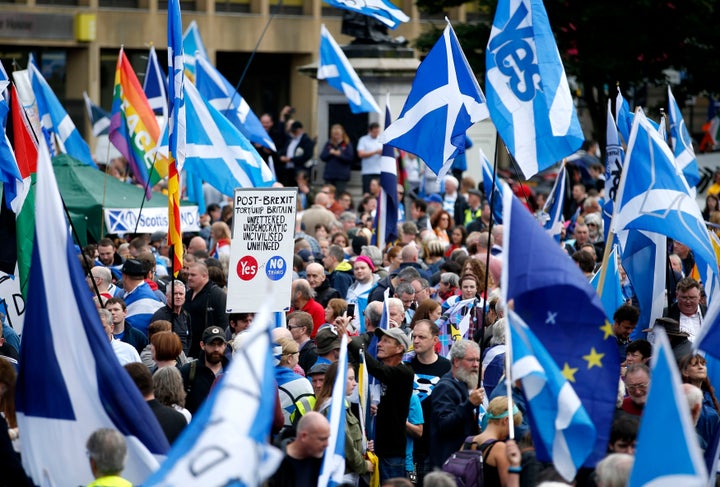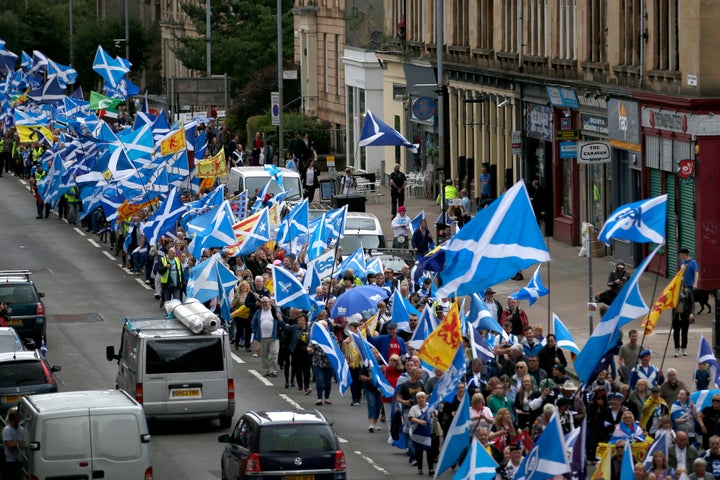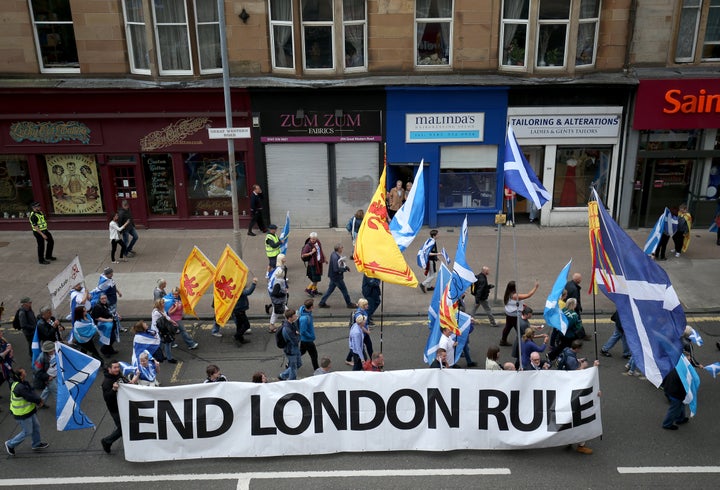 Related