SeaWorld has announced it is ending its controversial orca breeding programme.
The American amusement park, which has faced increased scrutiny of its use of captive marine animals in recent years, said changing attitudes to the practice had prompted the decision.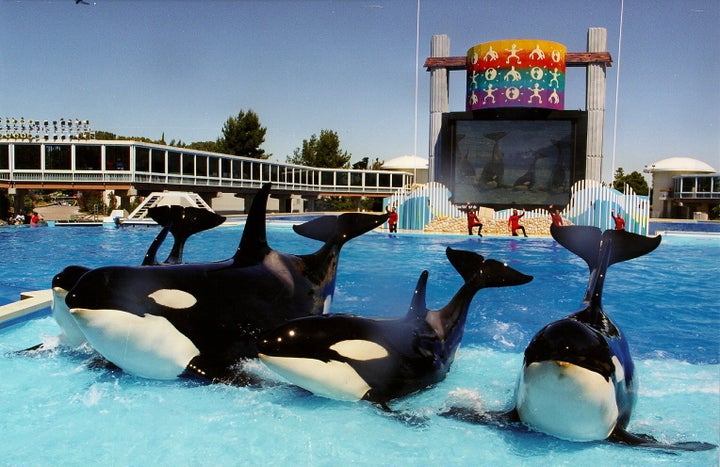 Joel Manby, president and CEO of SeaWorld, said that its existing whales would not be released into the wild because it is "not a wise option" as most of the orcas were born in captivity.
He continued: "We are proud of contributing to the evolving understanding of one of the world's largest marine mammals.
"Now we need to respond to the attitudinal change that we helped to create — which is why SeaWorld is announcing several historic changes.
"This year we will end all orca breeding programs — and because SeaWorld hasn't collected an orca from the wild in almost four decades, this will be the last generation of orcas in SeaWorld's care. We are also phasing out our theatrical orca whale shows."
Mimi Bekhechi, PETA Director, said: "PETA has campaigned hard, and now there is a payoff for future generations of orcas – but today is the day to stop breeding, not sometime later this year.
"SeaWorld must open its tanks to the oceans to allow the orcas it now holds captive to have some semblance of a life outside these prison tanks."
Manby said that SeaWorld would be partnering with the Humane Society of the United States to "work against commercial whaling and seal hunts, shark finning and ocean pollution".
People have expressed their delight at the news that SeaWorld will no longer be breeding orcas.
SeaWorld's treatment of orcas was heavily criticised in the 2013 documentary Blackfish, which focused on a series of violent incidents involving an orca called Tilikum.
Blackfish showed clips of multiple SeaWorld trainers and tour guides reiterating the belief that orcas live to between 25 and 35 years to visitors to the park on numerous occasions.