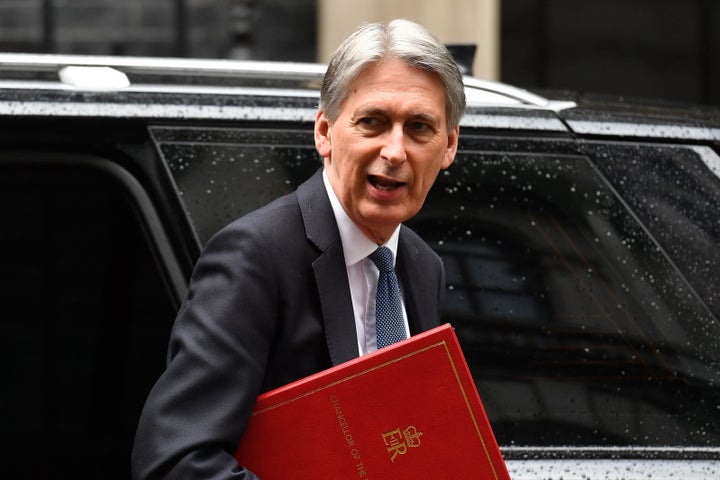 The Government has scrapped plans to give 2.7million self-employed workers a tax cut, claiming the proposed changes would have resulted in higher state pension payments for workers earning lower amounts.
Reversing plans to reduce National Insurance Contributions (NICs) represents a U-turn by Chancellor Philip Hammond on a 'white van man' tax break announced by his predecessor George Osborne in 2016.
The announcement was made in a written ministerial statement - rather than the floor of the Commons - posted late on Thursday afternoon when most MPs are returning to their constituencies.
"Having listened to those likely to be affected by this change we have concluded that it would not be right to proceed during this parliament, given the negative impacts it could have on some of the lowest earning in our society," a written statement to the House explained.
Labour's Shadow Chancellor John McDonnell hit back at the plan shortly after the statement was published, calling the decision "a betrayal of the self-employed".
"Despite earning significantly lower today than they were in 2010, the self employed now face further tax rises while giant corporations see their tax bills slashed," he tweeted.
The written statement added: "The Government is announcing today that it will not proceed with the abolition of Class 2 National Insurance contributions (NICs) during this parliament.
"This change was originally intended to simplify the tax system for the self-employed. We delayed the implementation of this policy in November to consider concerns relating to the impact on self-employed individuals with low profits.
"We have since engaged with interested parties to explore the issue, and further options for addressing any unintended consequences."
"The Government remains committed to simplifying the tax system for the self-employed, and will keep this issue under review in the context of the wider tax system and the sustainability of the public finances."
The cut was due to be introduced in April 2018, but its implementation had already been delayed by Hammond. At the time, he claimed he was still "committed to abolishing Class 2 NICs to simplify the system".