The ambulance service is called 80 times a day by pregnant women suffering from severe morning sickness because they don't receive sufficient help from their GP, a study has revealed.
Many women return to their GP up to seven times because they aren't being offered medicine to curb the sickness – instead, they've been told to try alternative remedies such as chewing ginger, the analysis found.
Roger Gadsby, of the University of Warwick, who led the study, said that if a woman goes to see her doctor, the likely implication is that the "milder home remedy treatments" have not been effective. "If you're having six hours of nausea a day, one or two vomits, going home and resting or taking ginger is just not appropriate," he said, according to The Times.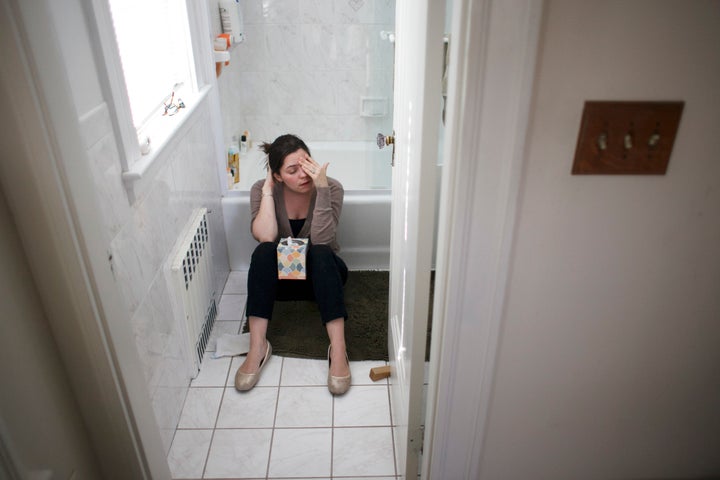 Gadsby and his team analysed NHS data from the Newcastle area during the year-long study. They found a third of the 122 women who consulted their GPs with morning sickness had to come back at least three times. "Women can feel they have been a bit fobbed off," Gadsby said.
Overall, 999 was dialled 145 times because of severe morning sickness. There were 198 calls to the 111 urgent care helpline and 153 ambulances dispatched. Gadbsy said if these figures were extrapolated across England, "it's more than 80 ambulances a day". He believes the thalidomide scandal in the 1950s, where a drug used for morning sickness caused birth defects, has made doctors reluctant to prescribe medicine.
Nausea and vomiting in pregnancy is very common during the first trimester. Some women go on to develop a severe form of sickness called hyperemesis gravidarum (HG), as experienced by the Duchess of Cambridge in all three of her pregnancies.
This can be serious and there's a chance you may not get enough fluids in your body (dehydration) or enough nutrients from your diet (malnourishment).
The NHS advises you should call your GP or midwife immediately if you have dark-coloured urine or have not had a wee in more than eight hours; are unable to keep food or fluids down for 24 hours; feel severely weak, dizzy or faint when standing up; have tummy (abdominal) pain; have pain or blood when you wee; or you have lost weight.
You may be admitted to hospital and treatment can include intravenous fluids, which are given directly into a vein through a drip. If you have severe vomiting, anti-sickness drugs may also be given via a vein or muscle.
The charity Pregnancy Sickness Support has information and tips on coping with nausea and vomiting, including HG.