A babygro bearing the slogan: "If you wanna be my lover you've got to get my consent", has provoked an angry response online.
The onesie appears on the website Look Human, where the print is also available to buy on t-shirts, hoodies and tanks for adults.
Rachel Lubitz, a journalist at mic.com, raised concerns that buying the babygro is equivalent to using "your child as a billboard for pedophilia."
However Alex D, a customer support lead at Look Human explained to The Huffington Post UK that the design was never intended to be sold on baby clothing.
"We have not sold any baby onesies with these inappropriate designs printed on them, and we are not seeking to promote designs concerning sexuality onto a baby onesie," they said.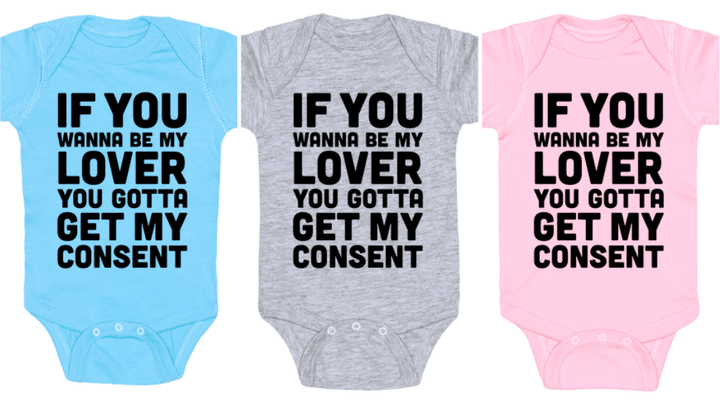 Alex D explained that "the nature of Look Human's business model" is that they offer a large selection of designs featuring slogans on various different topics.
"Our products are printed on demand and therefore our site is setup so a customer can select any design to be printed on any product style we offer," Alex D. explained.
"An unfortunate side effect of this is that some inappropriate combinations can be selected. We would hope parents would not purchase these designs for their child, but we understand how this can be taken the wrong way.
"If you search our site by style and select 'Baby One Piece', you will see designs we create for this style.
"We are hoping to design our website to eliminate confusion and we will certainly take this into account going forward.
"It would present a unique challenge to remove the option to select this style from each design that would be deemed inappropriate, however, we are certainly interested in finding a solution to address the concerns of our customers."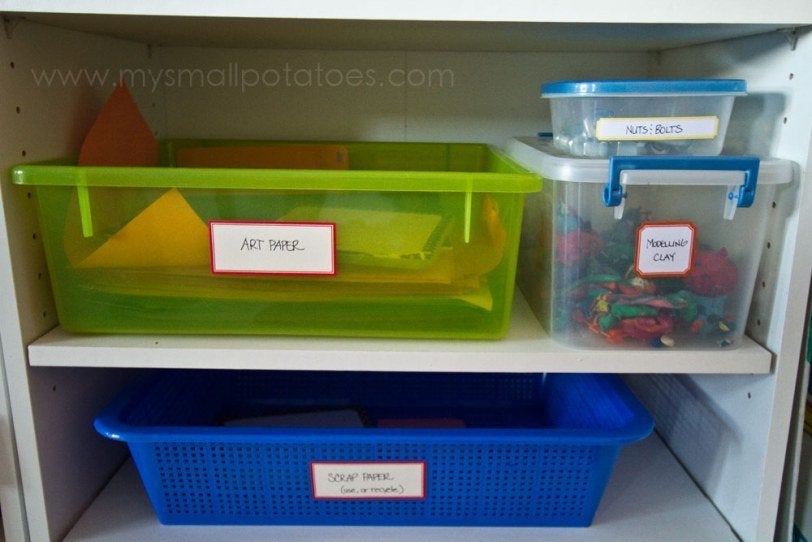 19 Hacks To Make Kids' Craft Time Less Messy