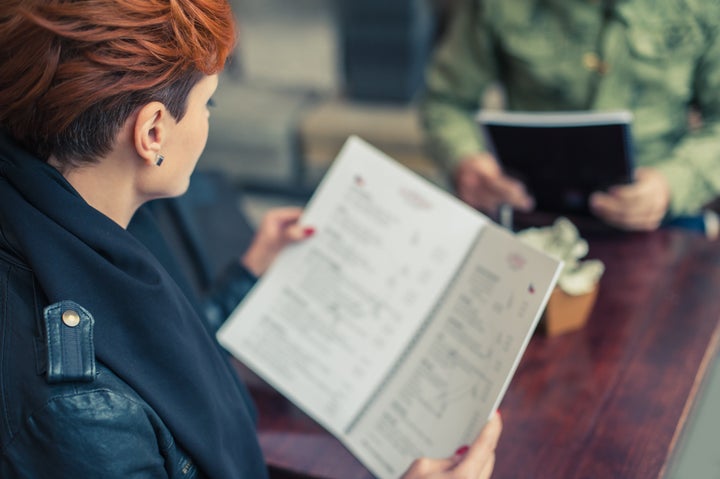 How do you feel when you see calories listed on restaurant menus? Helped, shamed, or just plain annoyed? Debate on the issue has reignited after a study found restaurants that have adopted calorie listing are selling healthier food.
The researchers, from Cambridge University's centre for diet and activity research, looked at Britain's 100 most popular restaurant chains to analyse the impact of calorie listing. Chains that had in-store menu labelling served dishes containing an average of 45% less fat and 60% less salt than others.
In a bid to tackle obesity, it became compulsory for large restaurant chains in the US to add calorie menu labelling in 2018. In the UK, the government recommended voluntary menu labelling in 2011. A proposal for compulsory labelling was included in last year's Childhood Obesity Plan, but it remains in consultation.
The Cambridge researchers said listing calories could encourage restaurants to change the content of their food, but the policy has been controversial, with campaigners previously telling HuffPost UK it could impede recovery for people with eating disorders.
But what do customers think about it? We asked HuffPost UK readers to share their opinions and it seems to be a divisive topic.
Some people said they do not appreciate calorie listings and just want to enjoy eating out "in peace".
But others said the introduction of labelling at some restaurants has positively changed their eating habits by helping them to make informed choices.
People also pointed out that calories are not everything and other nutritional values should be considered if the labelling is to be truly useful.
And some raised concerns about the impact calorie labelling has on people with eating disorders, with one woman saying she now has to avoid any restaurants that have implemented labelling because it risks damaging her recovery.
A better option, one woman argued, could be for restaurants to have nutritional information available if customers ask for it.
Of the 100 restaurants involved in the Cambridge study, 42 provided some form of energy and nutritional information online, but 14 provided actual menu labelling in stores.
What do you think about nutritional labelling in restaurants? Let us know your thoughts in the comments below.