Mums have taken to Mumsnet to discuss how "inappropriate" the 'Silly Sausage' game is and how they can't stop laughing at it's suggestive shape.
"Do Ann Summers stock it yet?" wrote one mum on Mumsnet on Friday 4 November.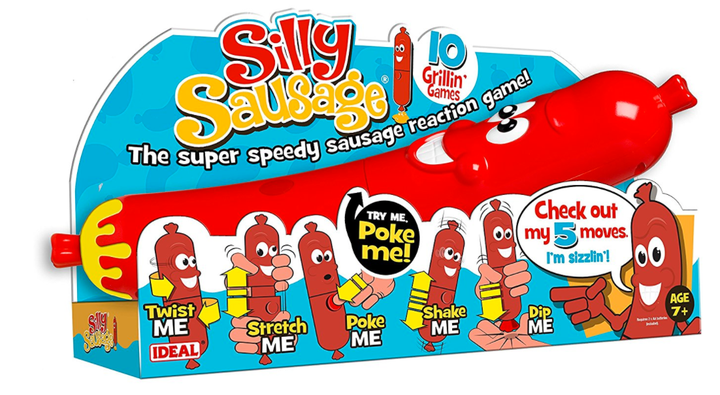 The toy, suitable for children aged seven and over, is a reaction game where people follow commands (twist, poke, stretch, shake and dip) as quickly as possible.
The Mumsnet thread was started by RoseGoldHippie, who wrote on the forum: "Is this the most inappropriate game you have ever seen? I think I might have pulled something laughing at this, but seriously who the hell agreed this was okay?
"Also am I being unreasonable for secretly wanting one? Hahaha."
According to the replies, she wasn't the only one.
"Thanks for the idea - on my own list now, I can imagine I'd enjoy it after a few drinks," one person wrote.
Another added: "Yeah, I could do with one of those."
Other mums found the toy hilarious and were shocked it had made it to shop shelves.
"Haha I knew it would be this game when I saw the thread title," one person wrote. "Saw it in a toy catalogue and nearly choked on my breakfast."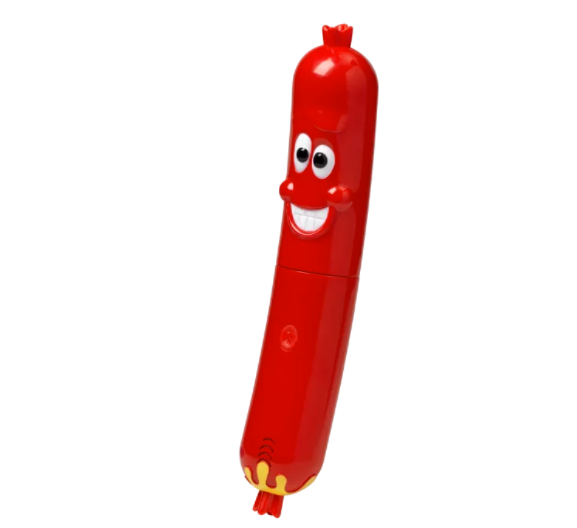 Another person commented: "I just watched the video. That's wrong on so many levels. 'Pull me, stretch me, twist me'?
"I am in so much pain now from laughing at this."
And some were even reduced to tears.
"My favourite part of this toy is the fact it is called the 'super speedy sausage reaction game'," another mum wrote. "I'm actually crying now."