BBC News presenter Simon McCoy has announced that he's leaving his anchor role after almost 18 years.
The news of his departure was confirmed on Twitter on Thursday morning.
Floor manager Niall Jackson wrote: "If you think he's a handful on-screen, imagine what he's like off it? Only got to floor manage 4 years of his 17+ at @BBCNews so was nice to do his final week. [He] made the dreariest of heavy news days instantly more manageable.
"May the road rise up to meet you @BBCSimonMcCoy."
Simon retweeted this message, adding: "Thank you Niall. I shall miss you!"
He then clarified to one fan that Thursday would be his last day at BBC News.
The long-serving anchor then went on to share a number of messages of support from his colleagues and peers:
Sam Taylor, the head of Live & Breaking at BBC News said in a statement: "Sharp, funny and a great colleague – it has been a delight to have Simon at the helm of the BBC News Channel and BBC News at One.
"We'll miss his one-liners, pregnant pauses and commitment to breaking news in every form, and wish him the very best for the future."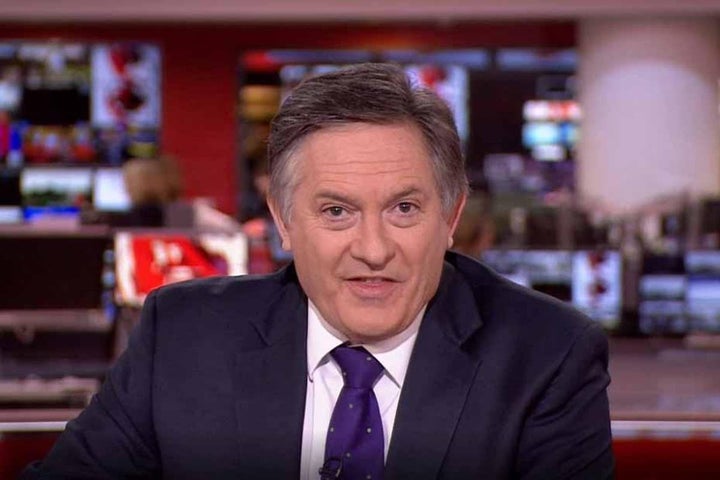 The 59-year-old joined the BBC after a number of years at Sky News in 2004, initially serving as a cover presenter on the broadcaster's flagship breakfast show and 24-hour news channel.
In recent years, Simon has become renowned for his occasional dry commentary while presenting the news, notably expressing his lack of enthusiasm when covering minor royal stories.
Simon was also involved in an infamous viral moment in 2013, when he began presenting a live broadcast while brandishing a ream of paper, rather than his iPad.