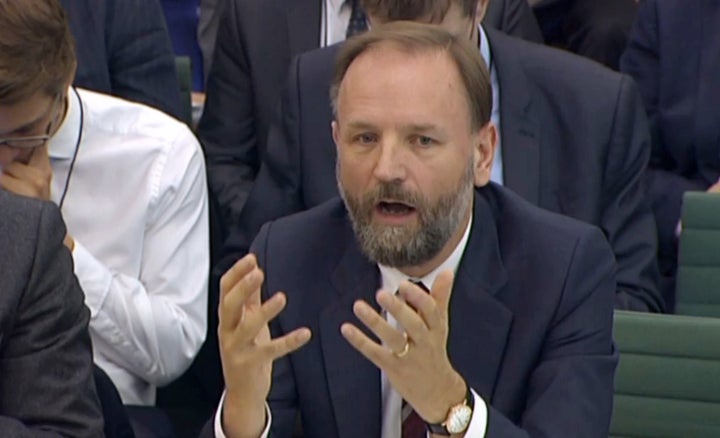 NHS chief Simon Stevens has savaged Theresa May's claims that the health service has got "more" money than it wanted.
In a defiant evidence session to MPs, Stevens flatly contradicted the Prime Minister's recent remarks about the funding of hospitals and GPs.
Just hours after reports that Downing Street aides had briefed against him, the NHS Chief Executive made clear that he would not be silenced over cash pressures for health or social care for the elderly.
And in a series of barbs, Stevens:
- said the Government shouldn't "pretend" there was no funding black hole
- rammed home that health spending was set to drop per person within two years
- declared he had been "running a little campaign" against social care cuts
- pointed out that hospitals were not being "feckless"
- taunted ministers with newspaper reports that the NHS lagged behind other EU states
- jibed that health was radically different from criminal justice, May's former remit as Home Secretary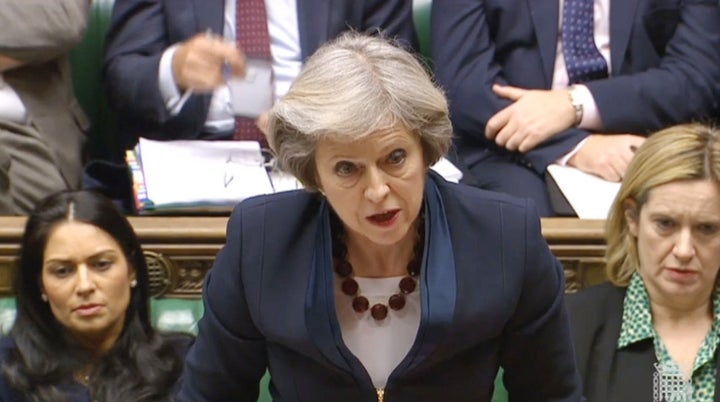 May, who again defended her stance in the Commons on Wednesday, said late last year that Stevens had wanted £8bn for the health service and had in fact been given £10bn extra.
"We have given the NHS more than the extra money they said they wanted for their five-year plan," she told the Manchester Evening News.
But in his evidence to the Commons Public Accounts Committee on Wednesday, Stevens hit back hard.
"It's right that by 2020 NHS England will be getting an extra £10bn over the course of six years. I don't think that's the same as saying we are getting more than we asked for over five years because it was a five-year forward view, not a six-year forward view.
"Like every part of the public service, we got less than we asked for in that process. I think it would be stretching it to say the NHS has got more than it has asked for."
"In the here and now, there are very real pressures...This not because hospitals are being feckless."
Asked by committee chairwoman Meg Hillier if there were funding "gaps", he replied: "There are very clearly substantilal pressures and it doesn't help anybody to try and pretend that there aren't.
"In 2018/19, in real terms, NHS spending is going to go down - 10 years after Lehman brothers and austerity began."
Earlier, Sarah Wollaston, the Tory chairwoman of the Health Select Committee defended Stevens after the Times reported that he was being blamed by No.10 aides for not being "responsive" or "enthusiastic" enough.
At one point in his evidence, Stevens even pointedly replied to the "enthusiastic" criticism.
Asked by an SNP MP Phil Boswell about £5bn cuts to social care funding, he replied: "I've been running a little campaign against doing that…enthusiastically I might add."
The PM's official spokeswoman rejected the Times report. "We have confidence in Simon Stevens and the job he's doing," she said.
"The important thing is that we are working with him and the team on what we need to do to deal with the challenges that we are facing. I don't recognise at all the stories that were in some bits of the British media this morning about a suggestion that we don't, or that there are tensions."
Also giving evidence to MPs earlier, NHS Providers chief Chris Hopson said: 'No, we don't believe the NHS has got all the money it needs to deliver what it's being asked to."
But Stevens said it would be wrong to "conflate" or "gloss together" different spending pledges, and pointed out he had asked for much more from former PM David Cameron and Chancellor George Osborne.
Former minister David Laws has claimed that Stevens made clear to Downing Street he needed an extra £15bn or £16bn over 5 years but No 10's reaction was: "You've got to be joking."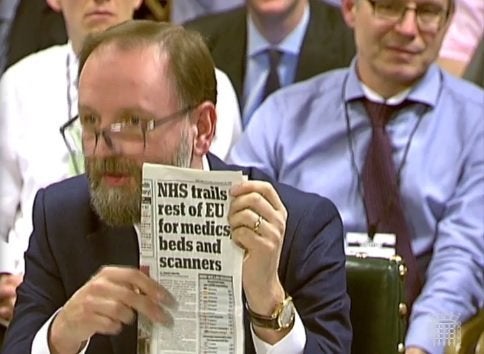 The NHS has also been asked to find £22bn in savings by 2020, a figure several senior clinicians believe is unachievable.
Stevens went on to say that: "We are spending 30 per cent less per person on our health service than the Germans are."
Insiders have claimed that May has in the past chided NHS bosses for failing to cut costs the way she had at the Home Office.
Stevens hit back: "We can't change ageing Britain...We are quite different from the criminal justice system."
In another dig at the Government, he highlighted that £4bn of the NHS's capital budgets - normally used for building projects - had been raided to prop up day-to-day spending.
'We are not robbing Peter to pay Paul. We are robbing Paul to pay Paul," he said.
Stevens had irritated No.10 by calling for the 'triple lock' - that guarantees pensions to rise - to be used to help fund social care. But he repeated his call in his evidence to the Select Committee.
And the NHS Chief Executive signalled that he would resume his call for more money with a revised version of his 'five-year plan' in the spring.
Labour's Shadow Health Secretary was quick to seize on the NHS chief's combative performance.
But a former Treasury permanent secretary Sir Nick Macpherson suggested Stevens was wrong to keep demanding resources.
After the evidence, Ashworth wrote to the PM to ask her to respond to each of Stevens' points in turn.