Simone Burstow, 32, from Australia, who has four-year-old twins Oliver and Harrison with her husband John Burstow, gave birth to girls Evie and Georgia in September 2016.
According to the NHS, all pregnant women have approximately the same chance of having identical twins – about 1 in 250 - and identical twins don't run in families.
"Our gorgeous Evie Alexandra (2028g) arrived very quickly, and not quite 20 mins later we met our beautiful Georgia Grace (2220g).
"We are completely besotted and in a total love bubble. Harry and Ollie are very chuffed with their gig as big brothers and loved meeting their sisters."
"I could not believe it, [John's] face was hilarious."
The mother said the girls look more identical than the boys when they were babies, so she's kept their hospital bands on for the time being.
"Their head shapes are a little bit different and that's what I'm using, but my husband is like: 'Who have I got?'" she added.
Burstow has been documenting her pregnancy and life with two sets of twins on her family's Instagram account 'It's Twins Again'.
"Such an epic week for our family and we just feel so happy to all be going home together," she wrote on a recent photo.
"Harry and Ollie gave us an epic welcome home too. Thank you for all the lovely messages, texts and support! Now the fun really begins!"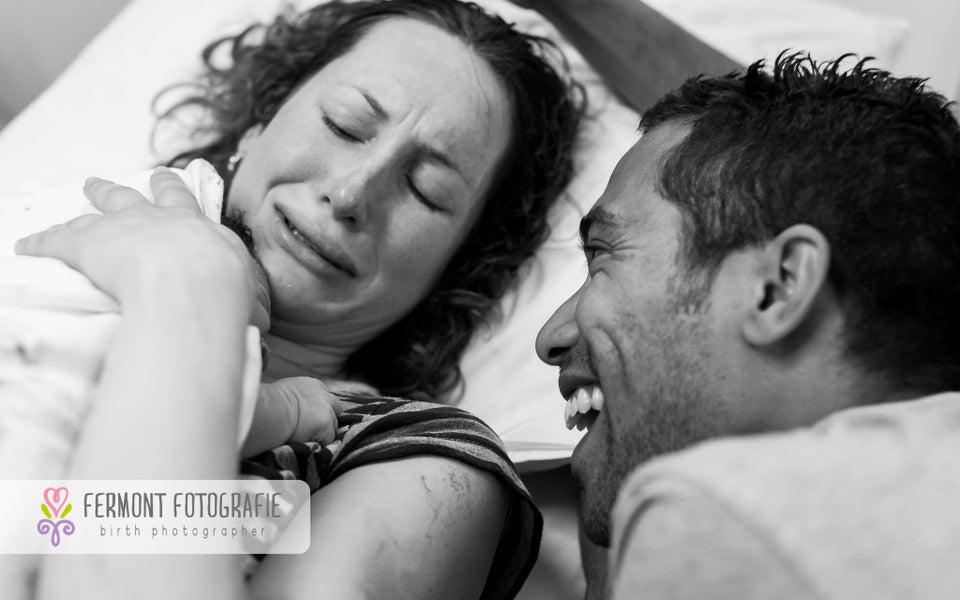 'First Moments' Birth Photography