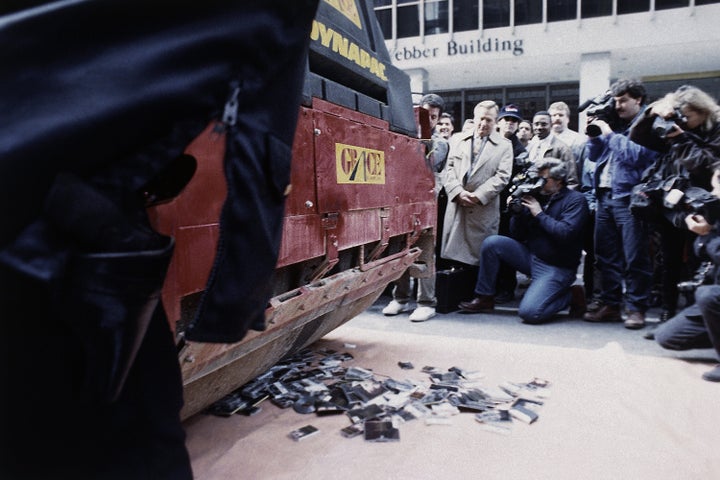 The death of Irish singer Sinéad O'Connor has prompted many people to revisit her most controversial moment – and her later thoughts on how it defined her career in a "beautiful fucking way".
O'Connor became a music industry pariah after appearing on the late-night US comedy show Saturday Night Live in 1992,
A critic of the Catholic Church well before allegations of sexual abuse were widely reported, she ripped up a photo of Pope John Paul II during the live television appearance.
"Fight the real enemy," the 26-year-old said as she tore the photo, which was met with a deafening silence from the studio audience.
During the dress rehearsal, she held up "a photo of a Brazilian street kid who was killed by cops" instead, so no-one knew what was coming.
The next week, Joe Pesci hosted Saturday Night Live, held up a repaired photo of the Pope and said if he had been on the show with O'Connor he "would have gave her such a smack".
Days later, she appeared at an all-star tribute for Bob Dylan at Madison Square Garden and was immediately booed. Although consoled and encouraged on stage by her friend Kris Kristofferson, she left and broke down. Her a capella performance of Bob Marley's War – which was a choice made as the cacophony of boos rained down – was kept off the concert record.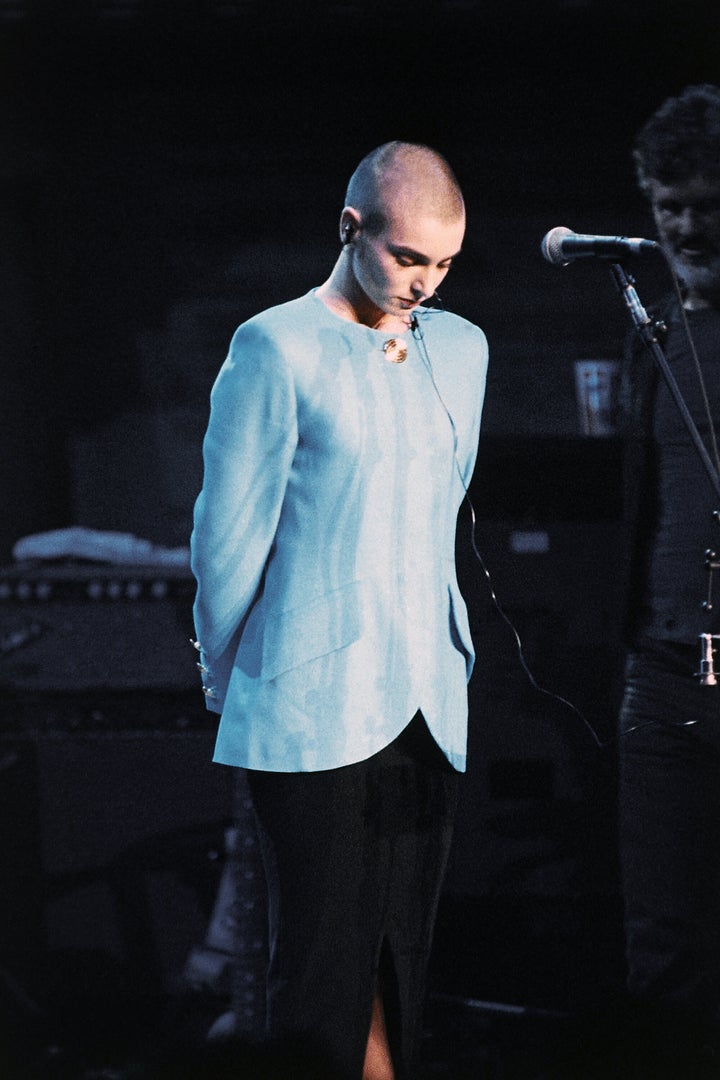 There were protests and death threats, and a bulldozer was used to flatten a pile of her records in Times Square. It led to O'Connor – still fresh off the global success of Nothing Compares 2 U two years earlier – being effectively blacklisted, as she acknowledged in an interview the Guardian almost 30 years later.
Asked whether the moment had defined her career, she told the newspaper in 2021: "Yes, in a beautiful fucking way. There was no doubt about who this bitch is. There was no more mistaking this woman for a pop star.
"But it was not derailing; people say, 'Oh, you fucked up your career' but they're talking about the career they had in mind for me. I fucked up the house in Antigua that the record company dudes wanted to buy. I fucked up their career, not mine.
"It meant I had to make my living playing live, and I am born for live performance."
In 2010, Pope Benedict apologised to the victims of child sex abuse by Catholic priests in Ireland.
The quote was being shared widely on social media in the aftermath of her death, aged 56.