A singer has had her late grandma's voicemail tattooed onto her skin, so she can hear her again at the touch of her phone.
Sakyrah Angelique, who goes by the stage name S.O.S, tweeted a photo of her tattoo, which takes the form of sound waves.
When she holds her phone to the tattoo, an app enables her to hear her grandmother's voice.
"My grandma passed away my junior year of high school," Sakyrah, from Chicago, explained on Twitter.
"A month before she passed, she left me a voicemail wishing me happy birthday. Today I got that exact waveform tattooed across my heart and I am able to play it just by holding my camera over it."
More than 240,000 people have liked Sakyrah's tweet, with many posting messages saying they were touched by the tribute.
In a later tweet, the singer revealed she got the tattoo via a company called Skin Motion.
To make the sound wave tattoo, customers can upload an audio file of their choice to the Skin Motion website.
The website then generates a sound wave stencil and saves the file as an image.
Customers can then get the design tattooed onto their skin and when they hold their smart phone to the tattoo, the Skin Motion app recognises the image and plays the saved sound.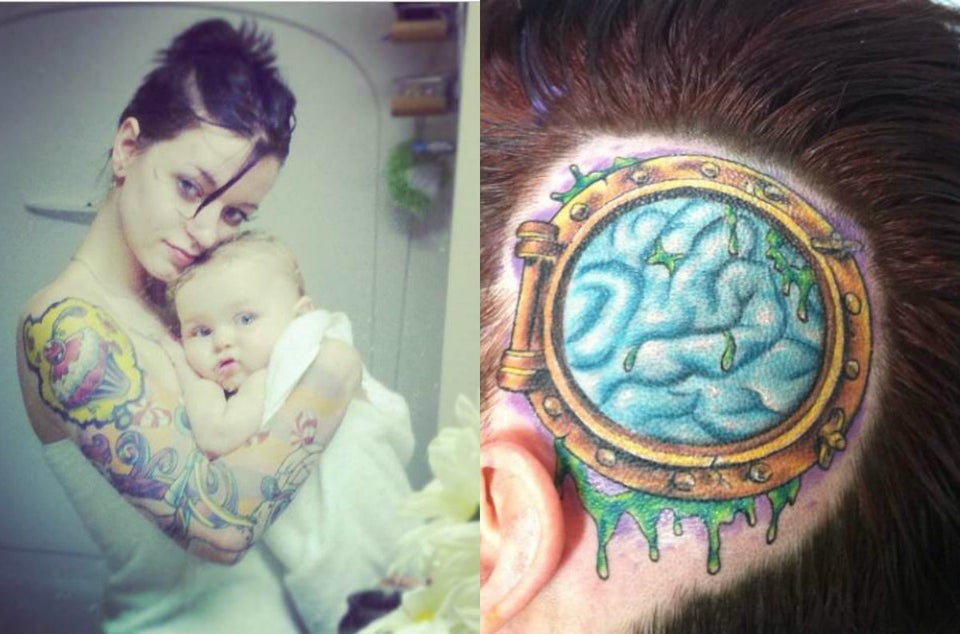 Tattoos And The Stories Behind Them