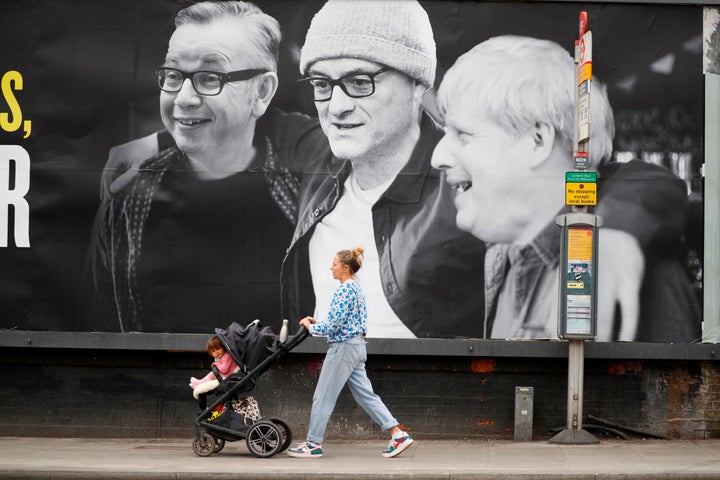 Coronavirus has changed everything. Make sense of it all with the Waugh Zone, our evening politics briefing. Sign up now.
The Covid-19 pandemic has been described as "devastating" for single parents as fresh data shows more than one million now rely on Universal Credit.
New data, published by the Department for Work and Pensions (DWP), reveals that 170,000 more single parents have been forced to claim the benefit in the first four months since the pandemic hit.
Meanwhile, 285,000 parents part of a couple have enrolled for the benefit since the outbreak.
The figures mean that 58% of all single parents and 10% of couple parents are now claiming UC, and charities are warning of a child poverty epidemic.
Campaigners have repeatedly underlined that the disappearance of part-time work and gaps in childcare provision mean that single parents, who are predominantly women, have been hit harder by the economic impact of the virus.
Government statistics show that overall a total of 5.5million people are now claiming UC.
Chancellor Rishi Sunak now faces calls to lift the benefit cap and help single parents in order to ward off a fresh child poverty crisis.
Victoria Benson, chief executive of charity Gingerbread, which supports single parent families, said the figures highlight "the devastating impact the pandemic is having on single parents".
She added: "We know single parents have been hit disproportionately hard as they are more likely to work in shut-down sectors, they are more reliant on part-time work and the gaping childcare hole in the government's response to Covid-19 has forced many to stay at home as they can't access childcare.
"All of this has put many single parents on a fast track to unemployment. It is also no coincidence that the spike in single parents claiming UC has coincided with the largest decrease in employment in over a decade and the biggest fall in hours worked since records began – both of which were driven significantly by part-time workers becoming unemployed.
"Once again single parents have been marginalised and these figures are a stark reminder of how they have been disproportionately impacted by ruthless and out of touch government policies like the benefit cap. The government must act quickly to suspend the benefit cap, and put in place support for single parents who have lost their job through no fault of their own."
Save The Children, meanwhile, highlighted that the new ONS figures show that 400,000 more families with children are reliant on UC since Covid hit.
Branding the safety net "inadequate", Kayte Lawton, head of partnerships and impact for the charity called for a £20-a-week boost to the child element of UC and child tax credit.
"For a parent relying on Universal Credit, every day can be a struggle to keep your head above water," she said. "Parents reeling from the effects of the pandemic tell us they're having to make impossible choices – cutting back on food and other essentials, struggling to buy school supplies, or borrowing money from payday lenders or on credit cards to get by.
"The government has put measures in place to help the economy 'bounce back' from this crisis, but they haven't done enough to help struggling families and most children can't 'bounce back' from growing up in poverty because the impacts are life-long.
"Even before the crisis, our country's safety net was failing too many children. Now there is a danger that even more families will fall through the net – and it is children who will pay the price, possibly for the rest of their lives."
The government, whose furlough "emergency wages" scheme ends in October, has said it has a "plan for jobs" and will offer firms a £1,000 "bonus" if they keep staff on.
It remains unclear what further measures the government may take this autumn.