A police officer has been killed and two other people were hurt when their vehicles plunged into a water-filled sinkhole in Texas.
Off duty sheriff's deputy Dora Linda Nishihara, was killed when the sinkhole opened in San Antonio on Sunday night.
A crane was used to retrieve her car from 12ft deep waters, with the 69-year-old's body found inside the vehicle.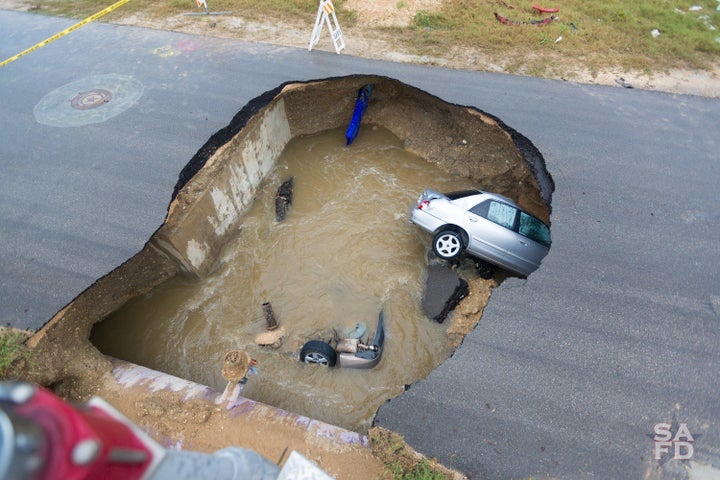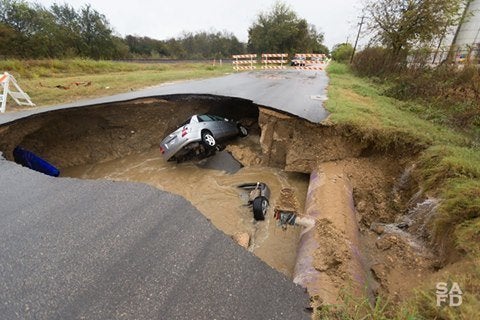 Robert Puente, president of San Antonio Water System, told NBC news Nishihara's car was 90% submerged and he didn't know how long she had been in the water.
He added: "There was no way she was going to survive. The car was upside down."
Tweets from the Bexar County Sheriff's office said Nishihara's colleagues were "heartbroken" to confirm her death and are "assisting her family as they deal with this tragedy."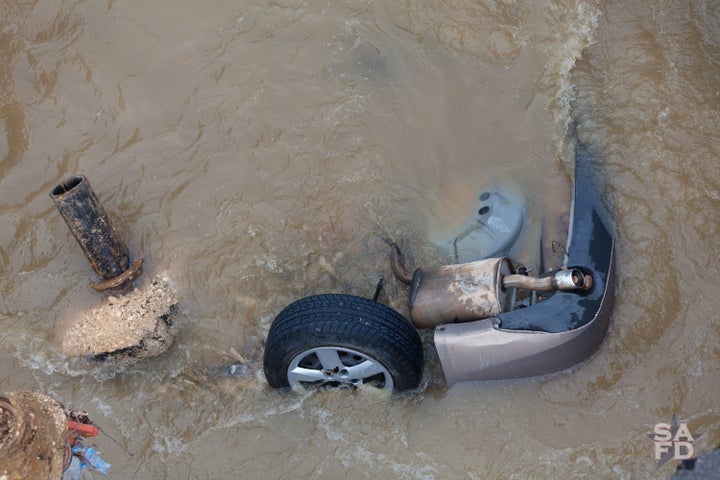 Utility officials say the sinkhole appeared after a sewer line ruptured during heavy rain earlier Sunday.
Authorities say two passers-by rescued a driver from another vehicle that went into the sinkhole
That driver and one of his rescuers were treated for minor injuries.
Popular in the Community