Is there anything that screams British summertime more than sipping on a can of G&T? Whether you're having a picnic in the park or you're on a train en route to a weekend away, gin in a tin is an institution. Just ask your nearest priest or MP (no wait, that was a mojito).
Now, Sipsmith – one of the fancier London dry gins – has launched its first grab-and-go tinnies.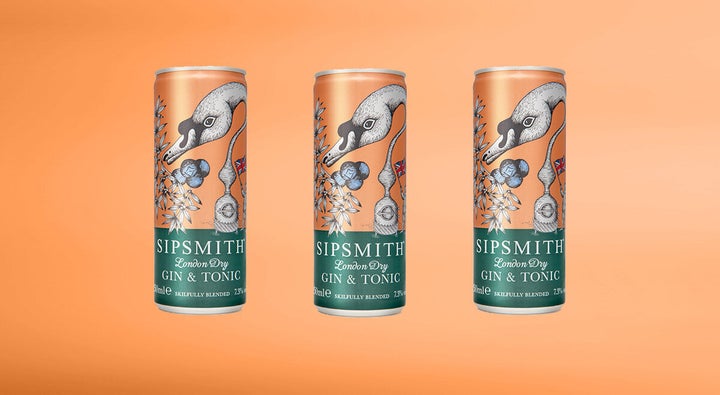 With Gordon's and supermarket own-brand leading the gin tin market, it's nice to be able to pick up a premium spirit for when you're feeling posh.
Not only is Sipsmith gin particularly delicious, but the light copper and green cans are very pretty (if you're into that sort of thing, of course).
The G&Ts are available in both regular and light, using a low-calorie tonic water and cost £3 for 250ml (7.3% ABV). This is about a quid more expensive than Gordon's or supermarket own-brand.
The cans are available now from Ocado and Co-op and will roll out to wider retailers including Tesco and Waitrose from early May. Did somebody say bank holiday weekend?
We all work hard to earn our money – so it shouldn't feel like hard work to spend it well. At HuffPost Finds we'll help you find the best stuff that deserves your cash, from the ultimate lipstick to a durable iron to replace the one that broke (RIP). All our choices are completely independent but we may earn a small commission if you click a link and make a purchase.