Tory grandee Sir Alan Duncan has sparked an angry backlash after lambasting people who are not rich as "low achievers".
The millionaire veteran MP and former minister spoke out as he sought to defend David Cameron during a rowdy Commons statement on the Prime Minister's tax affairs.
Sir Alan, a former oil trader before he entered Parliament, said that the PM's critics on the Labour benches and elsewhere were people who didn't understand wealth.
"Shouldn't the Prime Minister's critics really just snap out of their synthetic indignation and admit that their real point is that they hate anyone who's even got a hint of wealth in their life?" he asked.
"May I support the Prime Minister in fending off those who are attacking him, particularly in thinking of this place?
"Because if he doesn't, we risk seeing a House of Commons which is stuffed full of low achievers, who hate enterprise, hate people who look after their own family and who know absolute nothing about the outside world."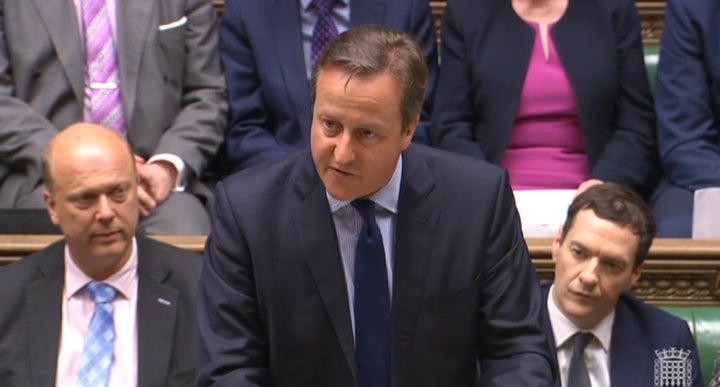 Mr Cameron thanked his colleague for his backing, despite audible anger among Labour MPs.
"I'm very grateful for my Right Honourable Friend's support. We have a system of Members' Interests which was put in place at end of 13 years of a Labour Government. I think we should maintain that system," he said.
"I don't want us to discourage people who have had a successful career in business or anything else in coming into this House and making a contribution. For Prime Ministers and Chancellors, and shadow Prime Ministers and Shadow Chancellors, it's a different set of arrangements."
Twitter didn't take long to stoke a backlash.
Sir Alan's latest entry in the MPs' Register of Interests shows that he earns £8,000 a month – equivalent to £96,000 a year – for 156 hours work for UAE-based Fujairah Refining Ltd.
A former senior Shadow Cabinet minister, he was demoted by David Cameron in 2009 after being secretly filmed declaring that MPs were 'treated like shit' and 'forced to live on rations' in the wake of the MPs expenses scandal.
Mr Duncan repaid £5,000 in expenses after the Daily Telegraph revealed that the Commons fees office had questioned whether some of his claims for garden maintenance "could be considered excessive".
Having apologised for his remarks, he accepted his demotion to a shadow junior prisons brief, stating: "You have to be realistic about how difficult the expenses issue has been.
"What matters most is the winning the election and David Cameron becoming the prime minister. I don't want to be a brake on that by making a difficult issue more problematic."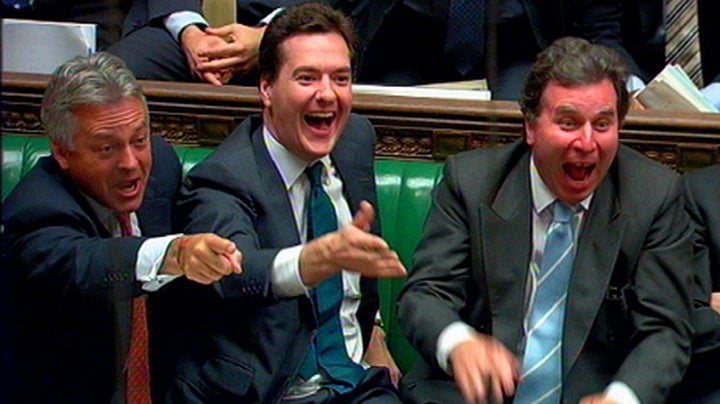 He was later brought into Government in the last Tory-Lib Dem Coalition, rising to shadow international development minister and given a knighthood in 2014.
In today's Commons debate, Labour MP Caroline Flint later said that Sir Alan appeared to be suggesting "if you're not a millionaire you were a low achiever".
She joked that on those terms she herself was a 'low achiever', before asking the PM to force companies to publish details of their tax returns because one company alone made more money than the combined income of all MPs put together.
Mr Cameron joked that Ms Flint's own previous attacks on Gordon Brown proved that she was far from a low achiever.
"I've always thought of the Honorable Lady as a high achiever. She certainly put the boot into my predecessor more effectively than I ever did. I remember that very well."
After the Twitter backlash Sir Alan moved to clarify his remarks on his own Twitter feed.
Popular in the Community