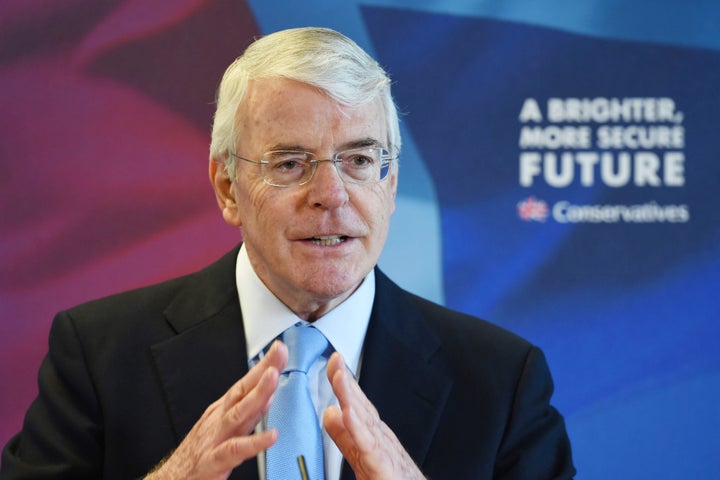 Sir John Major has told Brexit campaigners to "go to North Korea" if they want "undiluted sovereignty".
The former Conservative prime minister this morning accused the anti-EU camp of making "silly" arguments and using "mindless soundbites".
Speaking to BBC Radio 4's Today programme, Sir John said British voters did not need "faux patriotism".
Sir John said leaving the EU would mean the UK would "lose control" rather than gain it.
"If you want undiluted sovereignty in the modern age where everyone is interconnected, then go to North Korea because that's where you'll get it," he said.
"It is certainly true that we share sovereignty. We take some sovereignty from other people, we share some of ours.
"We haven't surrendered it because at the end of the day the House of Commons, our representatives, can say 'we won't have this, we will leave the European Union'.
"But in the modern world, the modern world of interconnectivity, the modern world with the economy that now exists, you have to share sovereignty or you find yourself isolated and weaker."
He added: "Day after day you have had the Brexit people producing soundbites that are either offensive or inaccurate or just plain silly."
Conservative defence minister Penny Mordaunt, who is campaigning for the UK to leave the EU, said the 'Remain' campaign was "being deeply patronising to the public".
"I think that they underestimate the grit and determination of the British people, and I think that that is what we are tapping in to," she said.
She told The House magazine: "The ability to be in control of our own destiny as individuals and as a nation is hugely powerful. Freedom is never, ever, ever a gamble. It's worth having. You cannot take it for granted."