MPs have unanimously backed a call for Sir Philip Green to be stripped of his knighthood during a three-hour debate in which he was labelled a "billionaire spiv".
The session in the House of Commons asked whether the businessman should face repercussions for the collapse of BHS which led to 11,000 job losses and benefit cuts for thousands of its pensioners.
The result of the vote does not mean Green will automatically lose his title but places pressure on the Honours Forfeiture Committee to revoke it.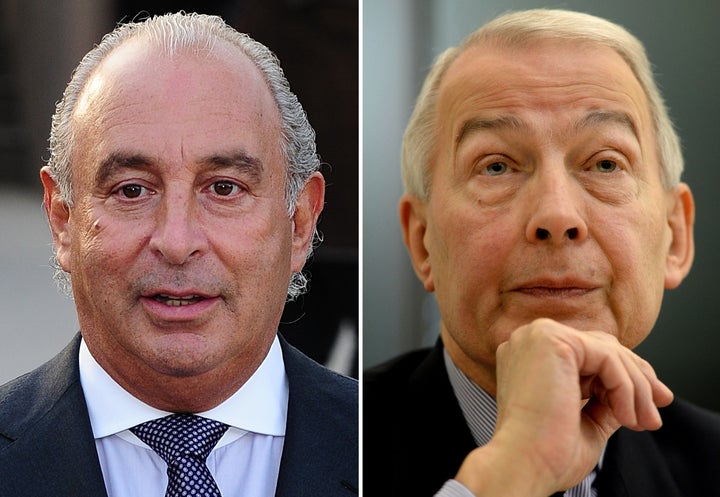 Labour MP David Winnock called Green a "billionaire spiv who should never have received a knighthood, a billionaire spiv who has shamed British capitalism".
Chair of the work and pensions committee, Frank Field, who ran a joint inquiry into the collapse of the high street chain said the affair was a "Greek tragedy".
He added: "There was nothing the committee could find that shows Sir Philip Green is the king of the high street. He [Green] was a very very successful asset stripper."
He was awarded his title in 2006 for services to retail.
Green owned BHS for 15 years before selling it for £1 to Dominic Chappell. It subsequently went into administration in April of this year with a £571 million pension scheme deficit.
The last store closed its doors in August.
Green was derided for evidence of his extravagant spending, such as his £100million yacht, while the livelihoods of around 8,500 people who stood to lose their jobs hung in the balance.
There was little sympathy for Green on social media.
Earlier this week Green said he was "very, very, very sorry" for the "hardship and sadness" of thousands of people who lost their jobs when BHS collapsed, adding it had been a "horrible" time for him and his family.
The motion for debate - led by Field - stated: "That this House notes the recent joint report by the Business, Innovation and Skills and the Work and Pensions Committees on BHS.
"(This House) endorses that report's criticisms of the governance of the company and of the holding company, Taveta Investments Limited.
"(This House) believes that the sale of the company to Retail Acquisitions Limited for £1 was clearly not in the interests of British Home Stores' employees and pensioners.
"(This House) notes the failure of Sir Philip Green over many years to resolve the deficit in the BHS pension fund; and calls on him to fulfil his promise to do so forthwith."