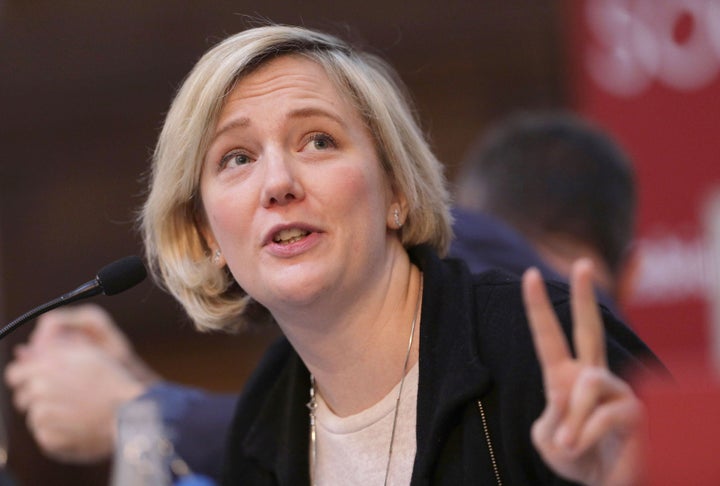 Labour MPs who attended a rally against anti-Semitism within their party say they have been "bullied and intimidated" for standing up for Jewish members.
The members were given a deadline of 5pm on Tuesday by which to respond, along with any additional comments they wanted to make.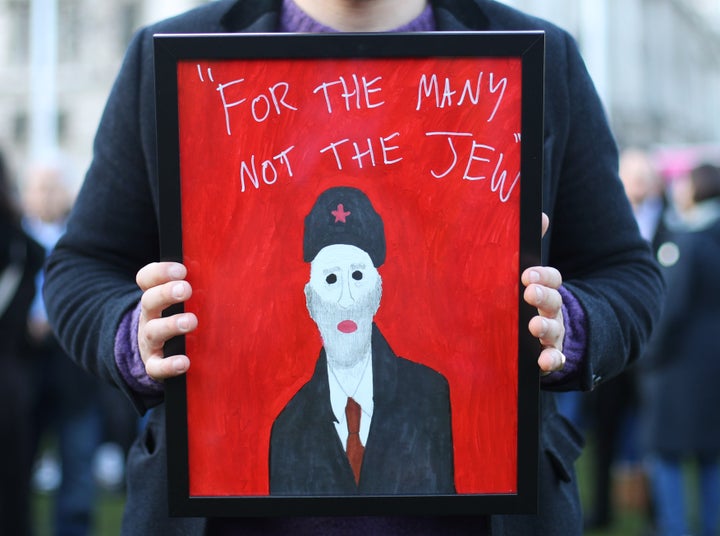 Creasy told HuffPost UK any suggestion MPs who attended had failed to stand up to other forms of racism was untrue.
"This is not only divisive - it is also fake," she added.
"Whether it's Ian Austin organising to visit lots of mosques in his constituency, Wes Streeting chairing the APPG on British Muslims or me working with Tell Mama, this attack is clearly without any foundation."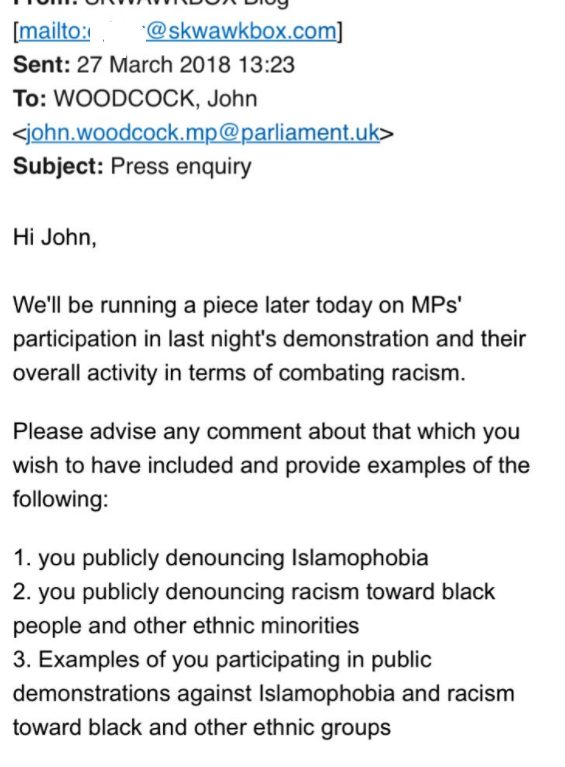 A spokesperson for Tell Mama, which monitors incidents of anti-Muslim hatred in the UK, said Creasy was one of the first politicians to pro-actively approach the organisation when 'Punish A Muslim' letters were sent to households across the country earlier this month.
"She kept in touch regularly with us and provided re-assurance that whatever needed to be done would be done to reduce fears for the very small number of people who received the letter in her constituency," they added.
"We welcomed her pro-activity and constant communication with us on this matter.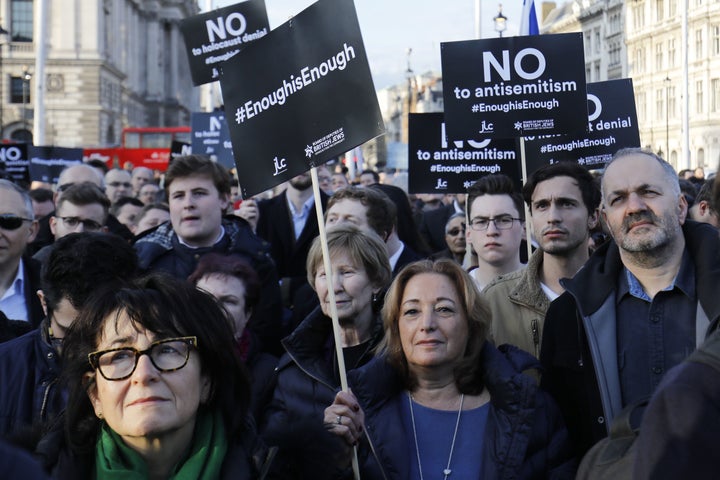 "She is not alone - across Labour we have seen many MPs speak out on Islamophobia and hate crime. Those who want to say it is a choice between doing so only seek to pit communities against each other, and we will not support their divisive agenda."
Nick Lowles, chief executive of the anti-fascist group Hope Not Hate, said: "Jeremy Corbyn has responded to concerns voiced by many in the Jewish community – coming together in an unprecedented gathering outside Parliament last night – accepting that anti-Semitism has surfaced within Labour, that it has caused pain to the Jewish community, and pledging to redouble efforts to 'bring this anxiety to an end'.
"The Labour Party is at a crossroads."
"Jeremy's statement was a very welcome step and we want to work with him in helping implement these efforts. It's time to focus on fighting the scourge of antisemitism, not a time to pick fights with MPs who joined the protest in Parliament Square.
"The Labour Party today is at a crossroads. Jeremy Corbyn says he wants to work together to solve these issues. We welcome that and look forward to seeing, and supporting, real tangible action to push back the tide of anti-Semitism."
The Community Security Trust, which works on behalf of Jewish communities, said racism was "not a zero-sum game".
"This attempt to bully and attack MPs who call out anti-Semitism is exactly the kind of ignorant, prejudicial support that Jeremy Corbyn and the Labour Party do not need, either right now or ever again in the future," a spokesperson said.
"It is utterly pathetic and malicious. CST is proud of our relationships with Labour MPs, many of whom have consistently called out anti-Semitic discourse, and anti-Semitic incidents when they have occurred."
HuffPost UK has contacted The Skwawkbox for a comment.
The open letter in full:
Despite strong public records in targeting all forms of hatred and racism, today several MPs who attended the protest against anti-Semitism in Parliament Square received an email from the 'Skwawkbox' blog demanding to know the following:
1. Our actions to publicly denouncing Islamophobia
2. Our actions to publicly denouncing racism toward black people and other ethnic minorities
3. Examples of us participating in demonstrations against Islamophobia and racism toward black and other ethnic groups
"By 5pm please, to ensure it can be included at publication."
Less than 24 hours after a minority community has taken unprecedented steps to speak out about their experience of racism, targeting MPs in this way is a sinister attempt to intimidate those who chose to listen to their concerns.
Decent Labour members know that tackling racism is not a zero-sum game. The idea that showing support for one minority community comes at the expense of another has no place in our movement. Those who suggest we cannot condemn hatred against Jews without a wider checklist risk fanning the flames of intolerance and division in Britain. It sets those who experience racism against each other rather than in common cause to tackle discrimination.
So too, we know in the last 24 hours our Jewish colleagues have been targeted with thousands of messages of hate and abuse after some dismissed the protest against antisemitism as a politically motivated 'smear'. We will not be deterred from action to address these concerns by such threats. Those who seem intent on targeting the Jews who speak out rather than the scourge of anti-semitism should heed the latest words from Jeremy Corbyn, whose honour they claim to be defending. Yesterday he said:
"I recognise that anti-Semitism has surfaced within the Labour Party, and has too often been dismissed as simply a matter of a few bad apples. This has caused pain and hurt to Jewish members of our party and to the wider Jewish community in Britain. I am sincerely sorry for the pain which has been caused, and pledge to redouble my efforts to bring this anxiety to an end."
No ifs, not buts. Racism and those who excuse it on whatever grounds have no place in the Labour Party. We call on all those in the Labour movement to condemn this vile attempt to divide and bully those who challenge it.
Signed by:
Stella Creasy

John Woodcock

Ann Coffey

David Lammy

Angela smith

Neil Coyle

Lord Michael Cashman

Tonia Antoniazzi

Peter Kyle

Tulip Siddiq

Stephen Doughty

Jess Philips

Stephen Kinnock

Katherine mckinnell

Ian Murray

Gavin Shuker

Madeleine Moon

Wes Streeting

Luciana Berger

Harriet Harman

Martin Whitfield

Chris Leslie

Chuka Umunna

Toby Perkins

Ruth Cadbury

Margaret Hodge

Anna Mcmorrin

Lord Spencer Livermore

Gareth Thomas

Rosie Duffield

Darren Jones

Lisa Nandy

Heidi Alexander

Baroness Hilary Armstrong

Ruth Smeeth

Graham Jones

Ali McGovern

Rachel Reeves

Stephen Timms

Paul Williams

Ellie Reeves

Mike Gapes

Lord Foulkes

Lord Touhig