When Snapchat launched its Bob Marley filter, little did the company realise the online storm it would create ultimately resulting in many calling it a modern day 'digital blackface'.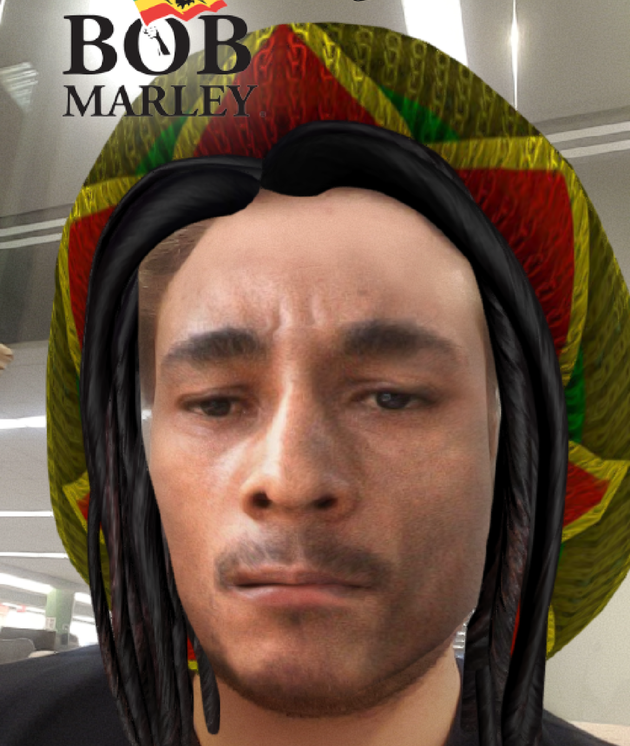 What's potentially even more surprising than the feature itself (which was incidentally created in collaboration with the Bob Marley Estate) was that Snapchat never realised that their implementation of it was deeply flawed.
Its lack of foresight hit the company hard as the internet rallied against the filter which had been released in honour of 'National Weed Day'.
"[It] gives people a new way to share their appreciation for Bob Marley and his music," the spokeswoman said. "Millions of Snapchatters have enjoyed Bob Marley's music, and we respect his life and achievements."
So what does the filter do? Well as you can see from the picture above it places Bob Marley's iconic hat on your head, adds some dreadlocks and then darkens the face as well as placing a 'mask' of Marley's facial contours over yours.
While apps like MSQRD have offered a very similar feature for some time it was Snapchat's implementation that has, in the internet's view, crossed the line.
While most found the actual filter itself insulting others have pointed out that Bob Marley also shouldn't solely be remembered for his partiality to weed.
Instead any appreciation and remembrance of the star should have been focused on his many artistic achievements.
Others have used the filter as a chance to highlight the potential lack of diversity that currently exists in Snapchat's workforce.
While companies like Google, Facebook and indeed most of Silicon Valley suffer from huge diversity problems they do at least make all their figures open and transparent. Snapchat doesn't.