Cleaner solutions for generating energy are vital. To make a dent in the rising climate change issue, we can't just wait for government to do something – it's important that we try to take control, too.
Waves are happening. The number of cities that produce at least 70% of their total electricity via renewable sources has more than doubled since 2015, including Reykjavík and Basel.
When it comes to our own homes, solar is a strong choice.
With recent advances in solar battery storage, you could now store solar electricity generated when the sun's shining and use it whenever you want, even at night. This means it's now possible to make more use of the electricity generated from the sun without the limitations of changeable weather or shorter days. Add in the fact that sleek, stylish solar panels that are fully integrated into your roof are now available, and the aesthetic detail is tied up, too.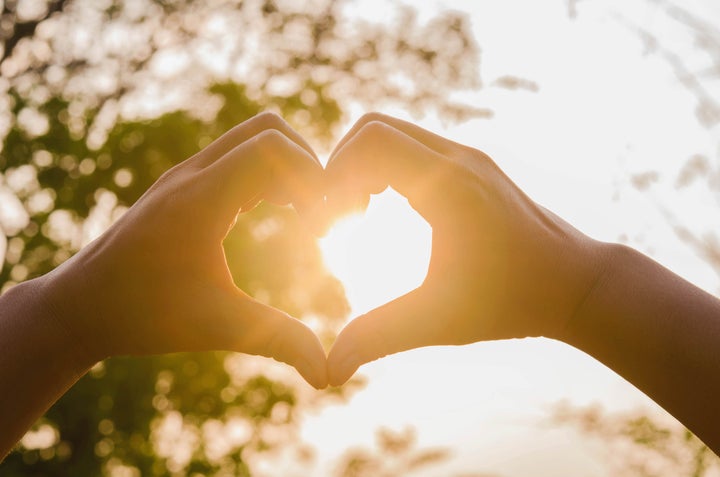 Technology is also making it easier to see if solar could work for you. Google's getting in on the act with Project Sunroof, which launched recently. A partnership with E.ON, it's been designed to help UK homeowners understand the solar potential of their roofs, using satellite and map data.
This calculates how much sunlight falls on a home's roof, its size and the varying positions of the sun over the season, and will even factor in shadows from trees and other buildings.
So, what could solar power do for you? Using rays to create your own cleaner, cheaper electricity can both save and earn you money – as well as reducing your carbon footprint. In addition to potentially halving your electricity bill, you can also earn money through the Government's Feed-in Tariff (FiT) scheme.
Through the FiT scheme you're paid for every unit of energy (kWh) you generate, and receive payments for energy you send back to the grid. With the current scheme due to end in April 2019, now might be a great time to act.
The tech works by using rooftop solar PV panels to convert sunlight into electricity. This gets stored in a battery, so that the power generated can be used immediately, or saved for later.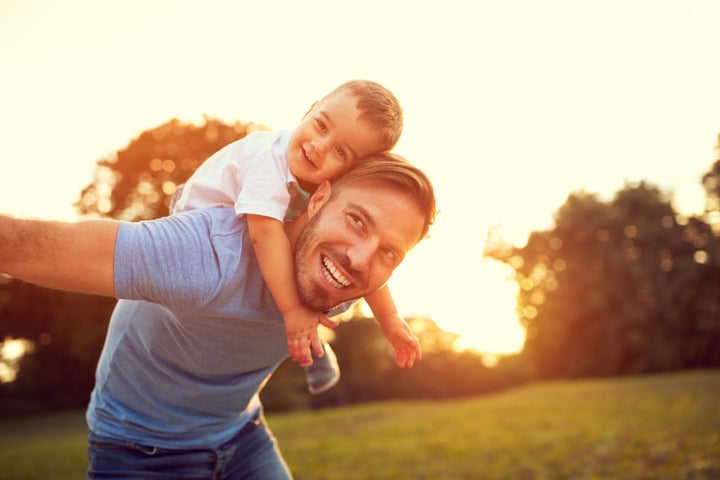 Want to get started? First off, let Sunroof check what solar could do for you, through E.ON's solar calculator. You'd then have a free, no obligation, home solar survey before E.ON's experts work with you to design the perfect system for your home and budget, from a range of solutions on offer. Good news is, E.ON Solar and Storage is available to homeowners who own their roof in selected geographic regions*, regardless of whether or not their energy is supplied by E.ON. Plus, there's a 12 month interest-free payment plan in place, meaning that you can spread the cost**.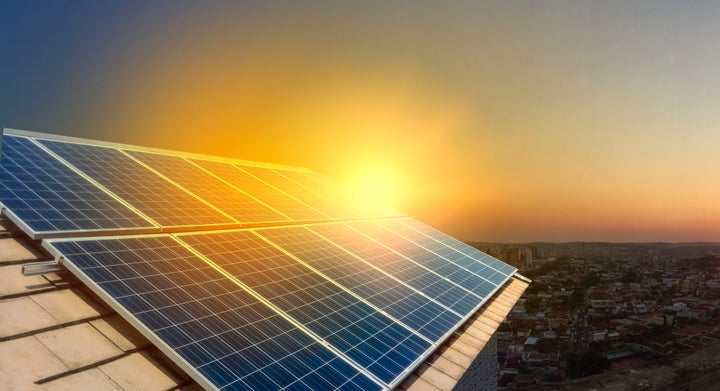 By installing E.ON Solar and Storage, you could save significant amounts on your electricity bill – roughly £180 a year for people who install solar panels and around £400 per year for people who fit both solar panels and battery storage. Factor in potential savings from the FiT scheme, and, when combined with both solar PV panels and battery storage, your household could be £630 better off each year.***
There's also a performance warranty on the solar panels and warranties covering the battery for 10 years,**** so, no stress.
It's time to embrace the power of the future, people.
Discover more about how E.ON could help you live a more energy efficient and sustainable lifestyle, here.
*E.ON Solar and Storage is currently available in the following areas: Midlands, Herefordshire, Bedfordshire, Oxfordshire, Gloucestershire, Sussex, Wiltshire, Berkshire, Surrey, parts of Somerset, Buckinghamshire, South Yorkshire, Lancashire, Northumberland, Durham, Hertford, Hampshire, Kent and Cambridge, Cornwall, parts of Devon Norfolk, Suffolk, Cheshire and Shropshire . E.ON aims to offer E.ON Solar and Storage more widely later this year.
**Payment plan is subject to application and credit status and you must be a UK resident aged 18 or over to apply. Offer only available to new Solar and Storage customers. After your installation you can choose an initial payment of between 25% and 75% and spread the rest of the cost over 12 months. Terms and conditions apply.
***These are example figures only. Savings are based on a south-facing property in central England with a 40 degree roof tilt and no shading, with a consumption of 4900 kWh. It assumes fitting 12 x 320w panels and a 9.6 kWh battery plus a deemed export of 50%. FIT rates based on installs between 1 April 2018 and 30 June 2018.
****The PV solar panels are all covered by a 25-year performance warranty and a 10-12 year materials and workmanships warranty. This will vary depending on the panel type. More information can be found at:
eonsolar.co.uk/
.