Almost 12 months since Sophie lifted the 'Bake Off' trophy, we sat down for a revealing chat with the reality TV star to find out just how much her life has changed, and discover that it hasn't always been, as she puts it, "bunting and rainbows".
But despite being labelled "boring" and having to deal her fair share of negativity since winning the show, the 33-year-old has gone on to make baking her full-time career - and admits she'd always find time for a spot on the 'Strictly Come Dancing' dance floor.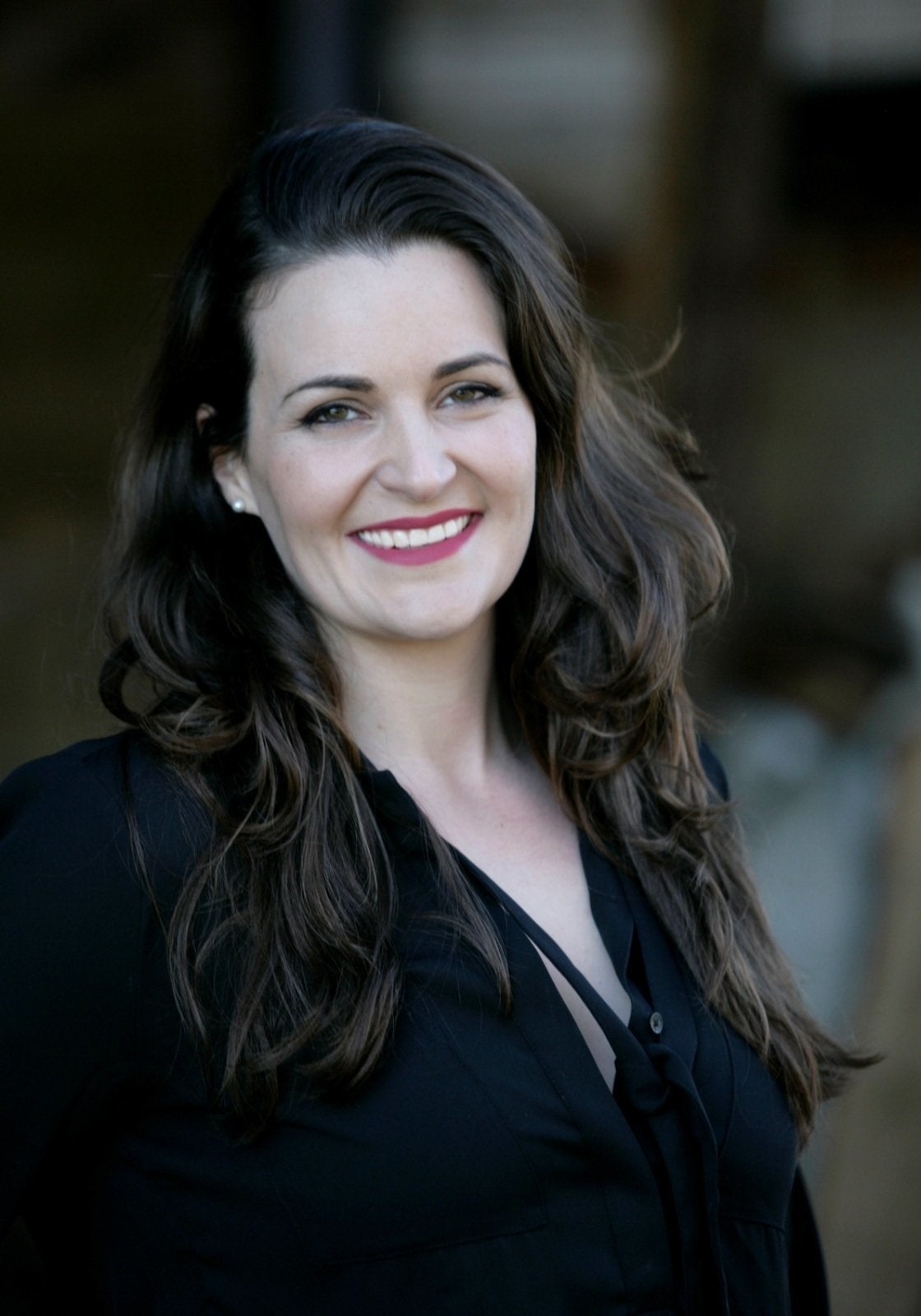 What have you been up to since winning the show?
Well, my whole career path has changed now and I'm basically baking full-time, freelance. So I've been doing all sorts of things. I've had loads of cake commissions. I've done a couple of weddings for friends and I also did a big commission for HMS Belfast. I've also been writing all sorts of recipes for different publications. I have started writing my book, which I'm hoping to get published next year. A couple of things depend on that though.
I have filmed for another TV show but I have no idea when that's coming out. So that's more of an adventure and travel kind of thing. It's one of those annoying things that I'm not really allowed to talk about. But it's me and one other other person hosting it. I worked on two other TV projects, but again I can't talk about them. It's one of those things where you never know if these things are absolutely going to come to fruition but I've definitely got a couple of irons in the fire.
Actually it's been nice because I've been branching out into some other things that I love to do like travelling and fitness and all of that adventure stuff as well as baking.
Has there been one "pinch me" moment that has really stood out in the last year?
Going to the National Television Awards was quite a big one. Also I did a charity dinner for Combat Stress and somebody paid £2000 in the auction to do a baking day with me. I haven't done it yet though! We're trying to find a date that works for both of us.
Has winning 'Bake Off' always been a positive experience for you?
No. No. I'd love to propagate this idea that it's all bunting and rainbows, but although the show itself is all lovely and very positive, and generally the feedback is always good because people start to bake and it's all very lovely. You know, being thrust into becoming what I am, which is a reality show person, you're obviously more in the public eye and it is quite… obviously I'm freelance and trying to carve a career and that's just as difficult regardless of where you became famous. The end point is always the same, it's always that pressure that you feel going on.
I've been very lucky, actually. I think some of the other bakers did get some really nasty experiences online, but people were generally quite tame [with me]. Some people aren't particularly positive but I didn't get anything really nasty, so I think I came off very lightly on that front, which I was very grateful for. But it's more self-imposed pressure because I want to do well and I want to try and make a career out of this, so it's more self-induced pressure more than anything.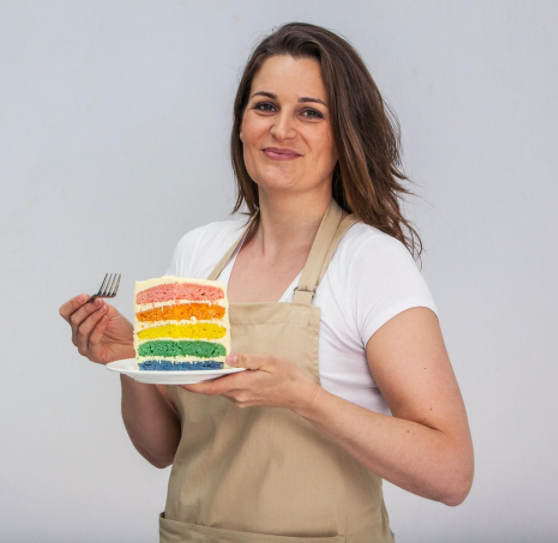 Did the 'Bake Off' producers give you any advice?
They are always very, very good and when you're on the show they are very supportive. There's a team behind you who are always there to help and advise and they always make sure before they pick the contestants that they are ready. But I don't think you can ever truly be ready. You just have to try and hope it doesn't eat into you too much.
For me, I take two very different sides. If I know something not to be true I can just brush it off and if they say something that is true then you're like, "well I already knew that about myself". So for me, I think the worst thing I got was that I was a bit boring, which is fair enough because I wasn't as jovial as I normally am because I was so focussed on my bakes. So I came off pretty lightly in terms of the trolling.
There's been a lot of talk about aftercare for contestants going into these sort of shows, particularly around 'Love Island' this year. How was that experience for you?
The PR team and media team were very much there and there is a feeling that there is a 'Bake Off' family so I did feel that I had that. So once you take on more pressure and more responsibility yourself they kind of let you go. But there has to be a point where you crack on and you get used to stuff yourself.
But I have reflected a lot on the 'Love Island' stuff and what happened to Sophie Gradon was just awful. I feel it's potentially a little different from us. Firstly because there are far fewer of us and also we have that thing to cling onto that we are bakers. So even if we fade into obscurity, we're still bakers and we still have that thing that we love and we can do. So I think it's different to 'Love Island' where they are so reliant on being in the public eye in order to propagate their income, so I think we're probably a little bit luckier in that. So if things don't work out in terms of TV or whatever we want to do, we can just go, "well I'm happy making cakes and I can just carry on doing that".
On that note, what advice would you give to this year's 'Bake Off' contestants?
I would say figure out what you want to get out of it. I didn't have a clue. I didn't think I was going to win so I just had to feel my way and figure it out as I went along. So figure out what you want to do and drive it forward yourself.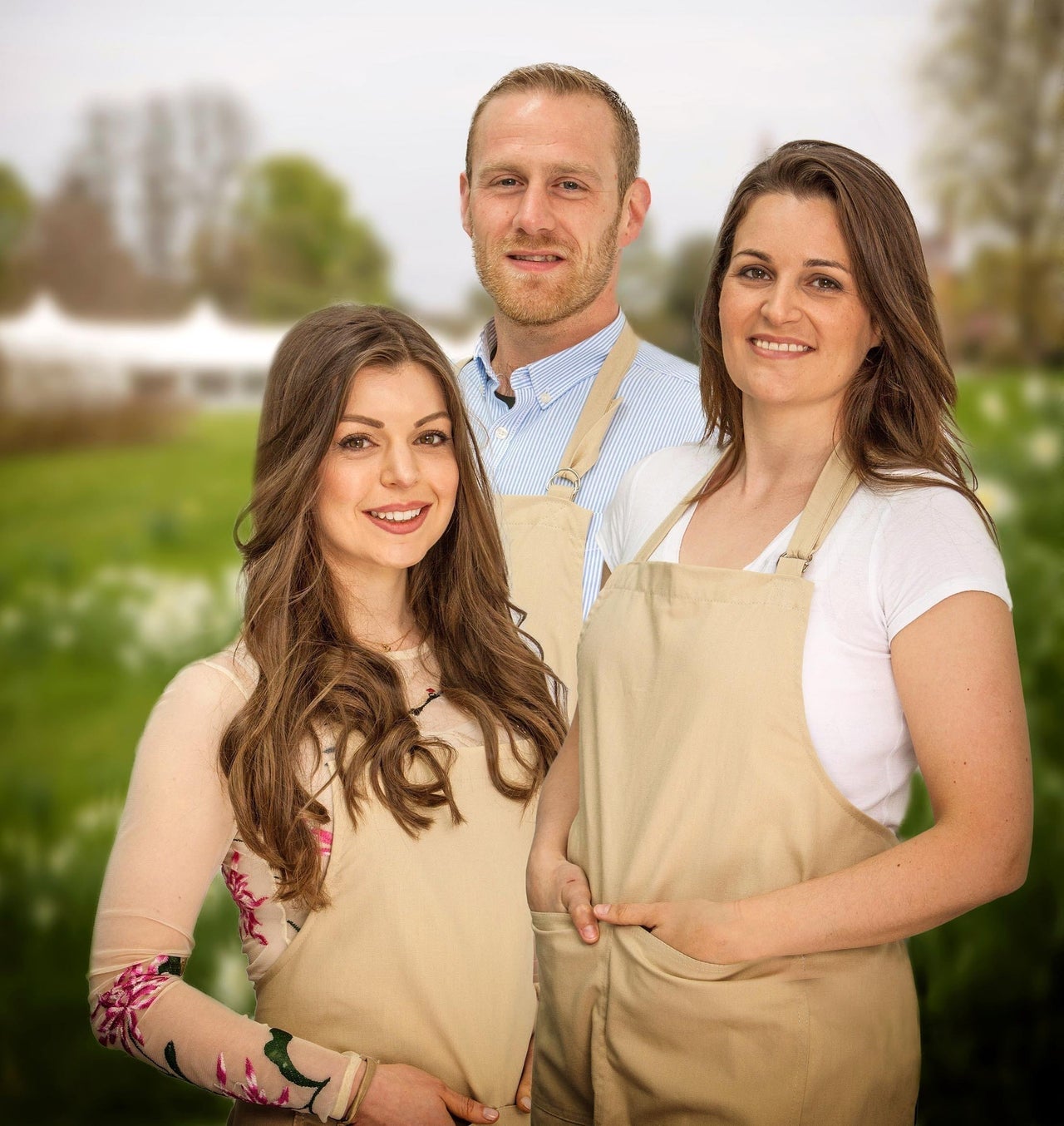 Compared to some past winners your profile has been relatively low say to someone like Nadia Hussain who seemed to be everywhere following her win in 2015. Was that a deliberate move?
No, I don't think so. I'm not as active on social media as some of the others are but I think that's probably a military thing where we've always been told to keep a low profile. So it's been a real learning curve to put my life out there.
Candice Brown, who won 'Bake Off' in 2016, appeared on 'Dancing On Ice' earlier this year, would you like to do something similar to that?
I'd love to. I'm really, really keen on those shows where you get thrown into the deep end and you've got like six weeks to learn how to ice skate or ski jump or dance. That kind of thing really appeals to me.
What about 'Strictly'?
I'm always open to Strictly! I love dance but I've never done ballroom so that would be wicked. You're thrown into the deep end and learning a new skill from some of the best people in the world. Who wouldn't love to do that?
Have you been approached to do the show?
I think it's one of those things where your name is thrown into the hat for pretty much anything that comes along and you just have to hope that somebody thinks you're a good fit. So maybe one day...
They've introduced Vegan Week this year on 'Bake Off', how do you think you'd have got along with that?
It's something that's asked from me quite regularly, so actually it's something that every baker and chef has to be really au fait with these days. So yeah, I do a lot of that kind of thing and with my interest in fitness, a lot of that goes hand-in-hand.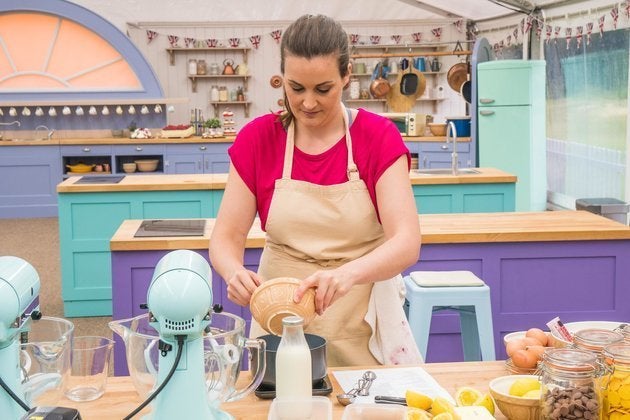 Prue Leith spoke out in favour of the recently introduced sugar tax, do you agree that it's a good thing?
I fully support anything that will potentially change our behaviour to make us eat more healthy things. It just shows something like charging 5p for a plastic bag, you could see how it changed our shopping habits. So I think if that's going to get people thinking a little more about their sugar intake and things that will give them a healthier life then yes, I'm definitely in favour of it.
Do you think it's enough?
I think something as complex as that needs a multi-pronged attack in terms of education or anything that could potentially change our behaviours. People always think it's this weird dichotomy with me… how can I be really into my fitness but also be a baker? But I think baking yourself is actually healthier because you're seeing what's going into things. You're a bit more in touch with actual food and you're not just going and buying stuff in the packet. Anything we make from scratch is going to be better for us and actually baking is a treat and isn't something people should be scoffing every day. So I don't feel I'm being irresponsible because I like to bake or teach people how to bake. I think it's the reverse.
Where were you when Prue accidentally revealed you as the winner of last year's 'Bake Off'?
I was the one who spotted it! I just happened to be flicking through Twitter and it had been up for about 40 seconds and so I quickly got on the phone to Prue's assistant, but unfortunately it was a bit late by then! But like I said to everyone, it made no difference to me, it didn't change the outcome. It was quite funny but I know that Prue was devastated. But there were no hard feelings.
What do you think is the one thing that would surprise anyone who takes part on 'Bake Off'?
People think that there's these tricks or it's very produced but they let things run very naturally and they don't interfere too much. I think the only thing that really surprised me was just how nervous I got, because I'm a pretty cool cucumber most of the time but that first time they approached my bench I could feel my heart! [laughs]. So it's the rollercoaster of adrenalin that goes up and down six times a week.
Do you have any regrets about doing the show?
No, regret is a very strong word. It was an amazing opportunity and it's opened a lot of doors. There are of course negatives but overall I think I've been very lucky.
Catch the new series of 'The Great British Bake Off' every Tuesdays at 8pm on Channel 4.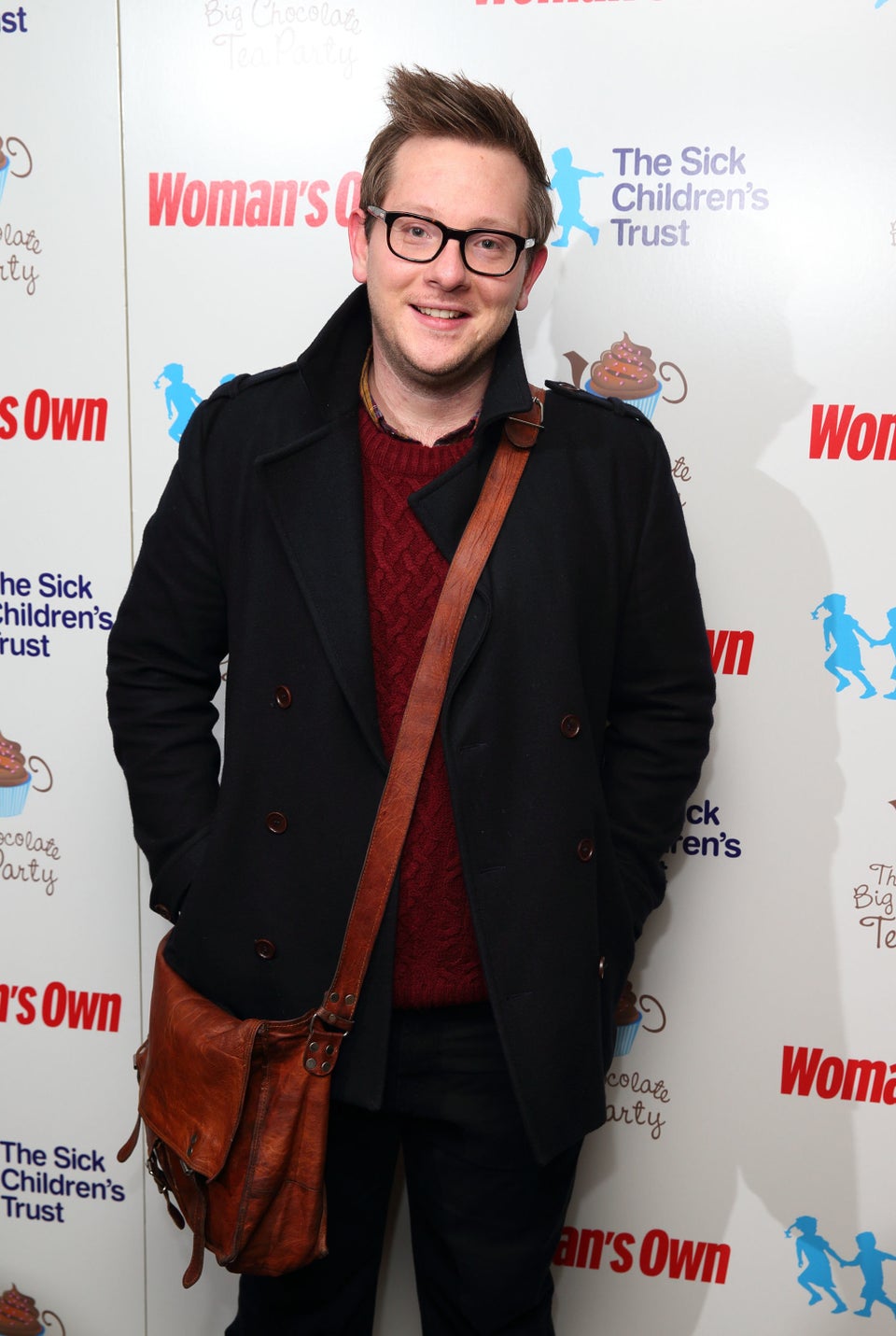 'Great British Bake Off': Where Are They Now?