A shadow minister for child protection has said deepening allegations engulfing the controversial church SPAC Nation "have echoes of the Rotherham abuse scandal" – as reports have been made to police of alleged sexual and financial abuse.
The Metropolitan Police is now reviewing allegations of potential fraud and other offences relating to the London based pentecostal church SPAC Nation and will decide whether a criminal investigation should be launched, the force has confirmed.
Labour's shadow minister for child protection, Steve Reed, went with young people who are ex-members of SPAC Nation to police on Monday to present evidence and ask the Met to open a formal investigation.
"That's girls aged under 18 telling me that they are being pressured to have sex with people who are over 18, including pastors"
Reed says child safeguarding representatives from Croydon Council were also with the group that went to Croydon police station.
Reed told HuffPost UK he had gathered evidence not just of "financial fraud allegations" but of "several very alarming allegations of sexual abuse".
"That's girls aged under 18 telling me that they are being pressured to have sex with people who are over 18, including pastors who are in leadership positions, inside trap houses. And I've had several of those," he said.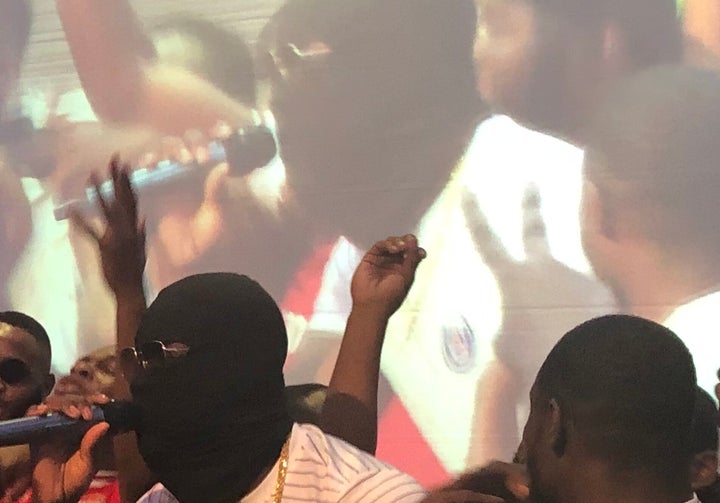 Safe houses, known as trap houses within the church, which uses the terminology adopted by gangs to describe houses where drugs are cut and sold, are set up by pastors to house young people escaping from gangs.
In the Rotherham case, vulnerable children were exploited and sexually abused from the late 1980s until the 2010s, as authorities failed to tackle a group of Asian men perpetrating the crimes for fear of being labelled as racist.
The shadow minister said the hype surrounding SPAC Nation's self-proclaimed work to tackle London's knife crime epidemic and offer young people a route out of gangs should have been better scrutinised.
"I think people were desperate to see an organisation in the community getting young people out of gang crime and turning their life around and therefore they didn't listen and they didn't look when they were presented with conflicting evidence which said that what this organisation was really doing was re-criminalising those young people to its own advantage," Reed continued.
SPAC Nation said the allegations of sexual and financial abuse were "not only twisted but also false and misleading".
The church said it was "happy with the developments regarding the Met Police as it was the best way all concerned can establish the truth".
Reed has called for police and social services to take urgent action to ensure the safety of young people still associated with the church, and particularly those living in its so-called trap houses.
"I think there's a child safeguarding aspect and I'm very, very keen that the authorities should take urgent intervention where there's a high risk," he said.
HuffPost UK revealed on Saturday that a 16-year-old girl was allegedly sexually assaulted by a member of SPAC Nation inside a trap house in 2016. This incident has been confirmed by the church itself in a public statement issued in March last year.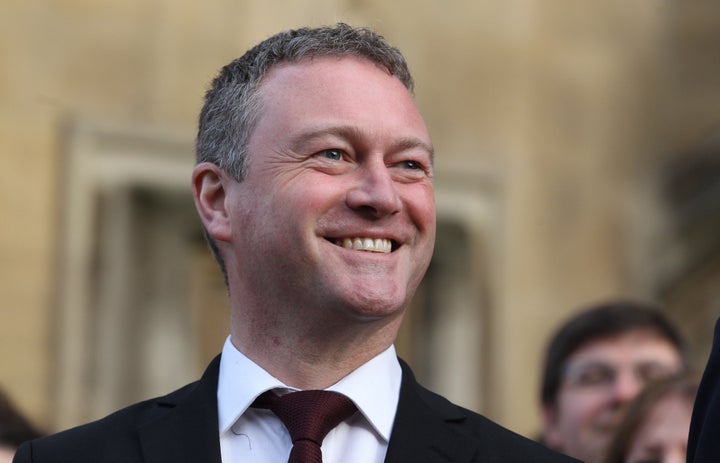 The former MP, who is contesting his Croydon North seat in the upcoming general election, says he received allegations of aggression and abuse against Labour voters and campaigners during a local by-election in which a SPAC Nation pastor was a candidate last month.
He posted about this on Twitter and says he was "bombarded" with emails and phone calls from people giving evidence. He spent 48 hours responding to everyone who had got in contact and pieced together "a pretty worrying picture of what the organisation is", he said.
"The vast majority of the allegations were to do with taking out fraudulent loans or people being coerced to take out loans to give to the church as 'seed' - money in other words," he said.
The shadow minister says some young people who joined SPAC Nation were running up debts of £5,000, £10,000, £15,000 or £20,000 and were being pressured to hand over their student loans, and getting themselves "horrifically in debt".
The allegations he described closely echo evidence uncovered by HuffPost UK during our investigation of exploitation of young people, and Reed acknowledged the parallels.
"It looks really similar, I mean it looks systematic doesn't it," he said. "When you get so many similar stories from so many disparate and multiple sources, you will conclude this is systematic criminal exploitation of young people."
Reed says he has been told that some pastors influence young people to make loan applications.
"It looks like there's a fairly significant, I can only describe it as brainwashing operation, beforehand to try and prepare the young people to make sure they take out the loans," he said.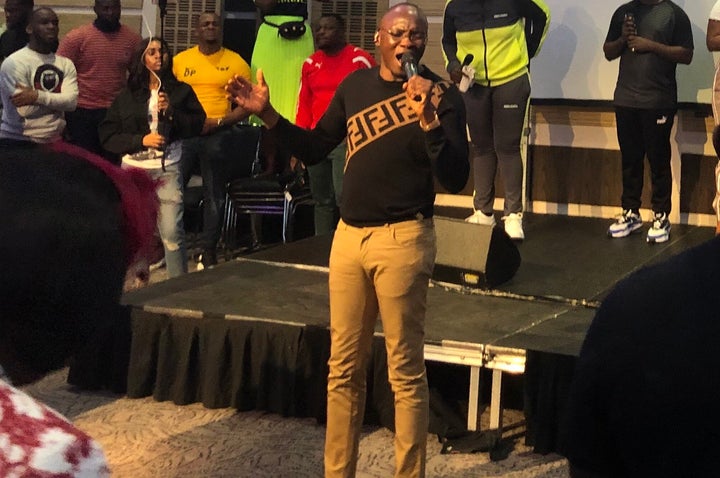 HuffPost UK first exposed serious allegations of financial and safeguarding abuses of young people by some SPAC Nation pastors in a major investigation on Friday.
Ex-congregation members spoke out to reveal shocking allegations of pastors targeting young black people from impoverished areas and "broken homes" and isolating them from their families – before exploiting them for money.
HuffPost UK found evidence that some pastors at the church – whose leader Tobi Adegboyega was pictured in the second row for Boris Johnson's speech at this year's Conservative Party conference – had pressured young people into taking out substantial loans of up to £5,000.
Reed says social services need to collaborate across London and beyond to look into the allegations linked to SPAC Nation and called for police and social services to set up a joint helpline.
""It is a good thing that the Metropolitan Police have decided to review these allegations. We look forward to their investigation"
"There is a desperate need for an anonymous helpline for people who are currently or have previously been involved, to be able to call and get assistance to make their allegations," he said.
"I think that needs to be done now, because by the church's own estimation there are about 1,000 young people involved in it. My view now is those are 1,000 young people who are at risk today.
"But there are thousands more who have been through this organisation and they may also have things to say, and they may well be deeply traumatised by the experiences that they've gone through. They may be in debt, they have been criminalised by it, all of these are young people who will need help."
The Metropolitan Police confirmed it has received allegations that pertain to potential fraud and other possible offences that relate to SPAC Nation.
A Met spokeswoman said: "Officers are reviewing the allegations to identify if any criminal offences have potentially been committed. Once this review is complete, a decision will be made as to whether a criminal investigation is launched. We cannot comment any further at this time."
A Croydon Council spokeswoman said: "We do not comment on safeguarding concerns related to individuals or specific organisations, but we are there to offer support.
"If anyone is worried about someone at risk, or feels at risk themselves, please contact our safeguarding team on 0208 726 6400, or on 0208 255 2888, if urgent."
SPAC Nation responded to the latest allegations and welcomed police involvement.
The church's spokesman Daniel Ogoloma said: "It is a good thing that the Metropolitan Police have decided to review these allegations.
"We look forward to their investigation and we hope HuffPost UK will be honest enough when reporting their findings."
He added: "We are happy with the developments regarding the Met Police as it's the best way all concerned can establish the truth.
"I think the allegations you have put up here is in continuation of your pursuit to keep your readers engaged."
―――――――――――――――――――――――――――――――――――
One Teenager's Story Inside A Trap House
A 17-year-old girl told HuffPost UK that she would often stay at trap houses without her mother's consent or knowledge of her whereabouts.
"I visited nearly all of the trap houses and it's common for under 18-year-olds to stay at them. I'd stay at one in particular and my mum never knew."
She first began attending SPAC Nation when she was 16 after becoming impressed with the church's regular "takeovers" at fast food restaurants.
"I thought SPAC Nation was amazing and, at that point, I couldn't understand why I was the only person from my area in this church. Everyone needs to be here, I thought."
The teenager said some pastors would encourage her not to tell her mother where she was and she began spending more time with them.
"In SPAC Nation, this is what happens; if you finish college, they pick you up and they take you out with them and drop you home late at night. So, I was barely home."
The teenager found that attending the church caused tensions in her home life. One senior pastor would regularly tell her that her mother did not work hard enough to move her out of the impoverished London borough they lived in.
"I got angry at my mum because of our living conditions when I shouldn't have been, to be honest," she explained. "My mum wasn't even born in England."
And it wasn't long before the impressionable teenager, eager to conform, says she dropped out of college allegedly at the behest of a SPAC Nation pastor.
"I wouldn't have dropped out of college if a pastor hadn't told me to," she said. "Even though I didn't like it that much, I would've stuck it out. I was told that God didn't want me to be in college and said that I am wasting my time."
The teenager says some pastors instructed her to move out of her family home and into a pastor's house, citing a biblical scripture as the justification.
"When I left home, my mum didn't even call the police because, at the end of the day, she was worn down by that point"
She says her mother was not notified and she was swiftly encouraged to change her mobile number so her mother was unable to contact her once she left.
The teenager said she hated the experience of living away from home and longed to return. She was gone for a whole month.
"In my whole time attending SPAC, no pastors contacted my mum," she said.
"It was not nice. Five people sleeping on a bed, 10 people sleeping on the floor, five people sleeping on the sofa. I cried. I didn't want to be there anymore. I wanted to go home. Girls were on their periods and having to use tissue because everyone's so busy bleeding 'for seed' that they can't pay for pads."
"And, slowly but surely SPAC Nation do make parents feel tired," she explained. "When I left home, my mum didn't even call the police because, at the end of the day, she was worn down by that point. Imagine your child coming home whenever they want. I used to leave my house at 7 in the morning, not go to college, and come back home at night."
After deciding that enough was enough, the teenager eventually left the church after just over six months and returned home.
"There are people in SPAC Nation who are bullies. If you look like an easy target, people are going to pick on you. I witnessed people being pressured for money.
"If you look vulnerable, they'll go straight in and ask you to take out a loan."
Reflecting on the emotional ordeal, the teenager said: "The things that happened there were so crazy…I've fixed my life [but] in SPAC you're not in the real world."
SPAC Nation distanced itself from the trap houses.
Spokesman Daniel Ogoloma said: "These houses are rented by individuals and the church encourages individuals to take in people and help them. That is at the will of the individual."
He added: "SPAC Nation helps people, we do not target anyone."

HuffPost will continue to cover this story as it develops. If you have information to share, please contact uktips@huffpost.com