'Sport Relief' is back for another year tonight (18 March) with a special evening intended to get the great British public up and moving, as well as raising money for good causes.
The fun kicks will kick off at 7pm, and some of the biggest names in both comedy and sport are teaming up for our entertainment, and here are just a handful of the things to look forward to during this year's telethon…
1. An Unusual Mix Of Presenters
2. Musical Guests
Following in the footsteps of Robbie Williams, Elton John and, of course, overlooked-pop-queen Rachel Stevens, James Bay has been tasked with this year's official Sport Relief single, and he'll be at there to perform a special version of his track, 'Running'.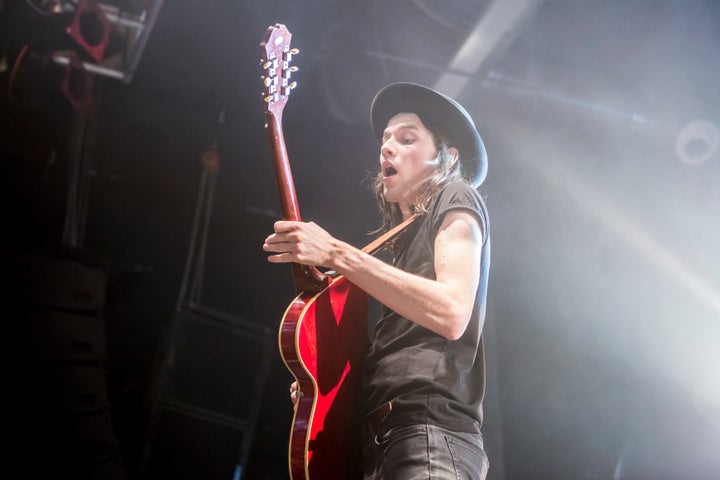 3. David Walliams Reprising One Of His Most Memorable 'Little Britain' Characters
Proving he's not afraid to get stuck in for a good cause, footballer Peter Crouch has teamed up with one of David Walliams' most surreal comic characters, Emily Howard, to find out how to behave like a 'laaaaaaady'.
4. The Return Of Frank Spencer
5. 'Luther'
Idris Elba will also be appearing in a special episode of 'Luther', which will see the detective taking on what could be his toughest case yet, alongside a host of celebrity guests, including Lenny Henry, David Haye and Rio Ferdinand.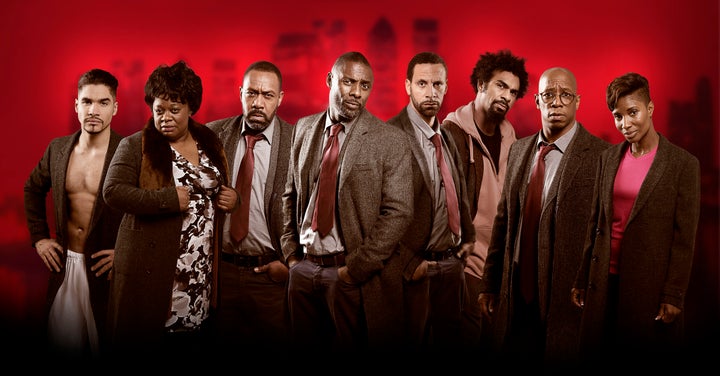 6. Emotional Appeal Videos
It's not all about the laughs, though. A host of stars will be reminding us of the importance of charitable giving, showing us the good our money can do, including Danny Dyer, Olivia Colman and Rochelle Humes.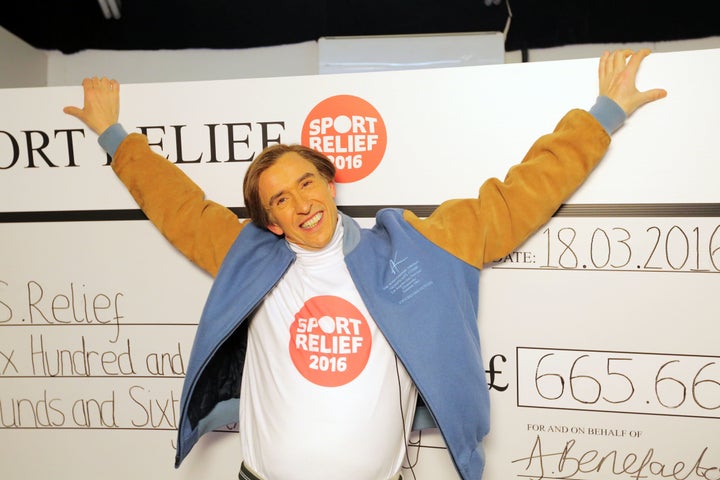 7. Aha!
And we can get ready to cringe when Steve Coogan returns as Alan Partridge for a new sketch, which has seen him paint himself yellow, for reasons we're sure will become apparent at the time.
'Sport Relief' kicks off on Friday night, at 7pm on BBC One.
Sainsbury's is the official Sport Relief retailer and all profits from the sale of merchandise will go to Sport Relief. Head to your nearest Sainsbury's store to pick up this year's official Sport Relief merchandise, including the 2016 t-shirt (£10 with at least £5 going to Sport Relief), wristbands and deeley boppers, available nationwide and online at sainsburys.co.uk.
Related