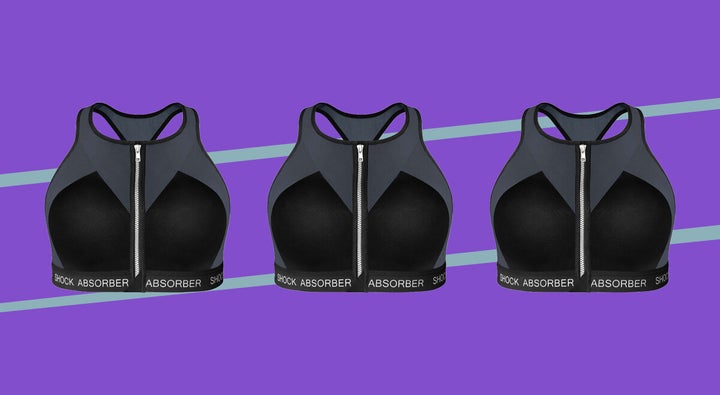 Finding the right sports bra is no easy feat, especially if you're doing more – ahem – bouncy exercise such as running, HIIT training or trampolining. Or, of course, when you're big busted.
If you're struggling to find something that works for you, why not try front-fastening sports bras?
They're easy to get on and off, as they often close with a zip or hook fastening, meaning you won't spend a frantic few minutes in the changing rooms wrangling with it before or after a workout.
There's loads of choice when it comes to style, colour and price too, so you'll be sure to find one that suits your budget and taste.
Here's eight of our favourite ones to shop now.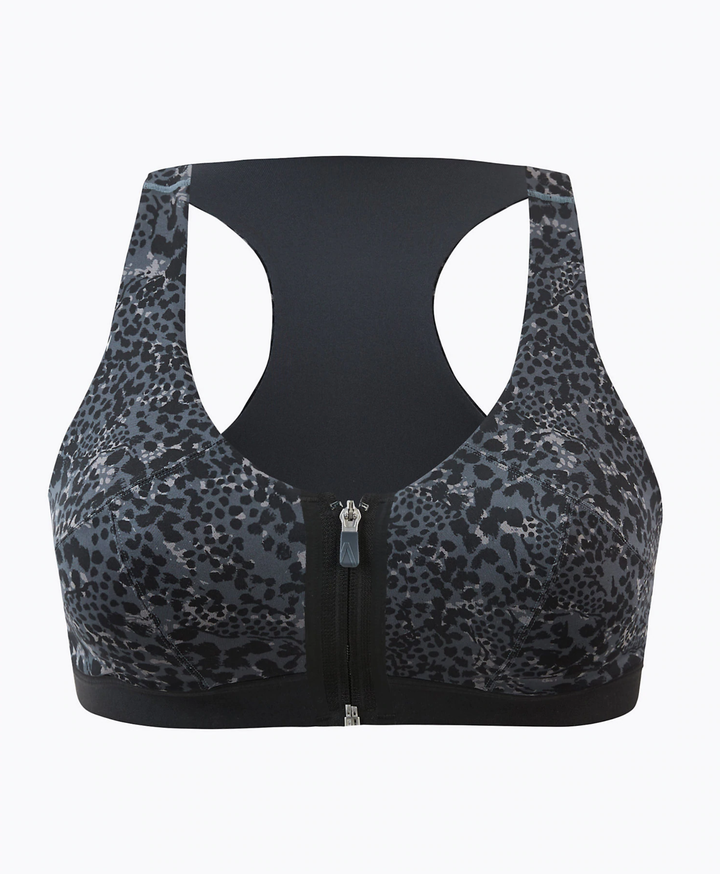 This animal print sports bra is designed for high impact activities, so you can stay secure and completely covered throughout your workout. It has non-padded full cups, with added stretch and a moisture wicking finish so you can hit a personal best with complete peace of mind. Available in sizes 34A to 36G.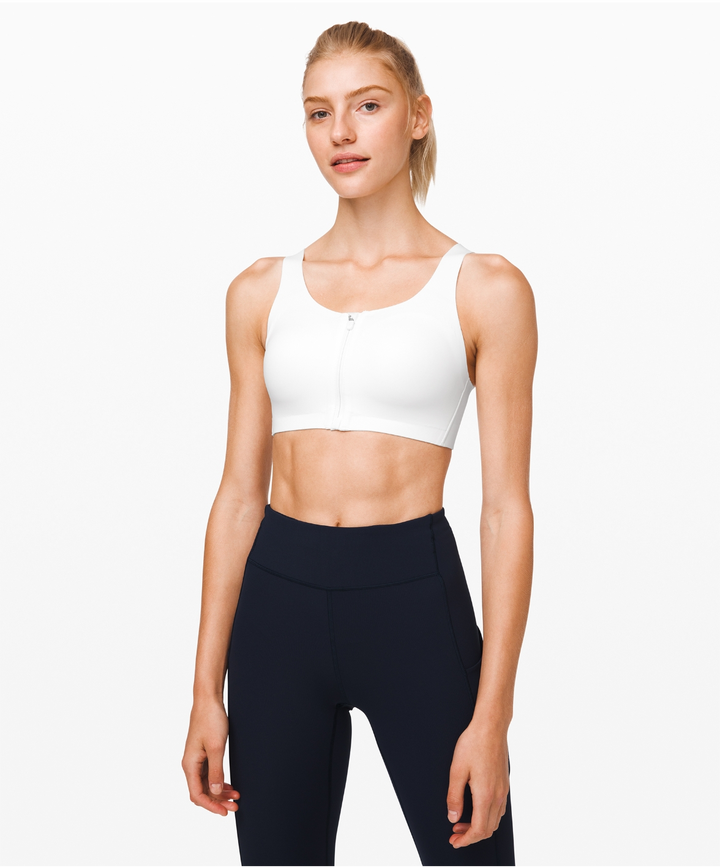 Whether you're working your way through the couch to 5K challenge or are already an experienced runner, this front zipped bra in brilliant white is soft enough to adapt to your shape but structured enough to ensure you feel comfortable but easy to move at all times. Available in sizes 34A to 36E.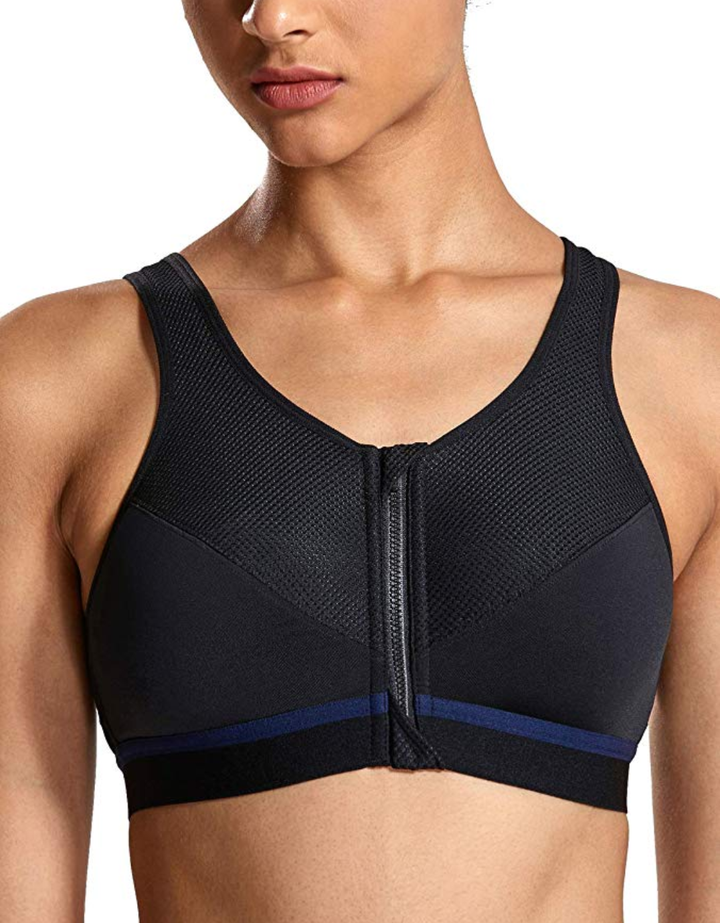 Bag this with next day delivery on Amazon if you've left buying any new fitness gear last minute. With a high neckline and back support, it offers full frontal coverage and is designed for medium to high impact activities such as running, cycling, tennis or boxing. Available in sizes 32A to 42DD.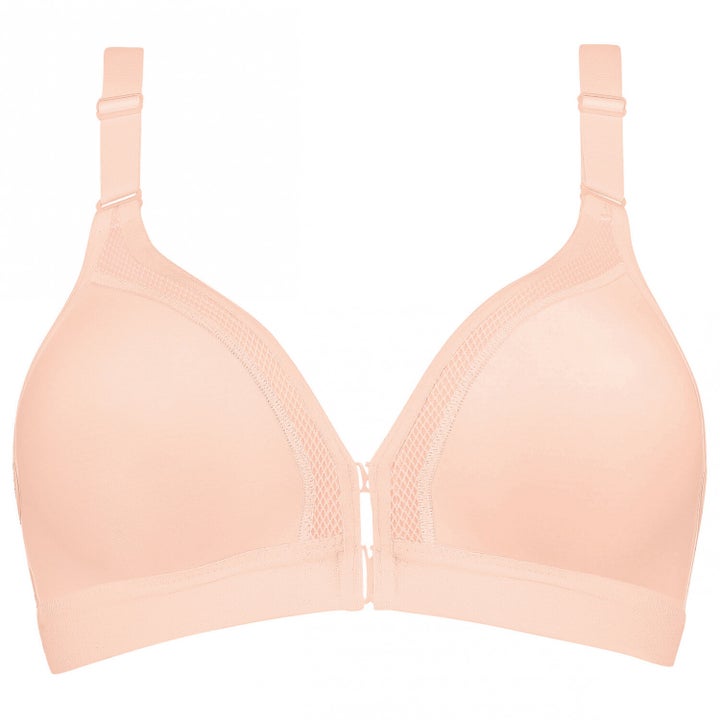 Bra experts Triumph have created this pastel pink style with a traditional hook and clasp closure mechanism, that's both stylish and functional. It's lightweight but supportive, and instead of wired, heavily padded cups, there's a mesh lining. Available in sizes 32B to 40DD.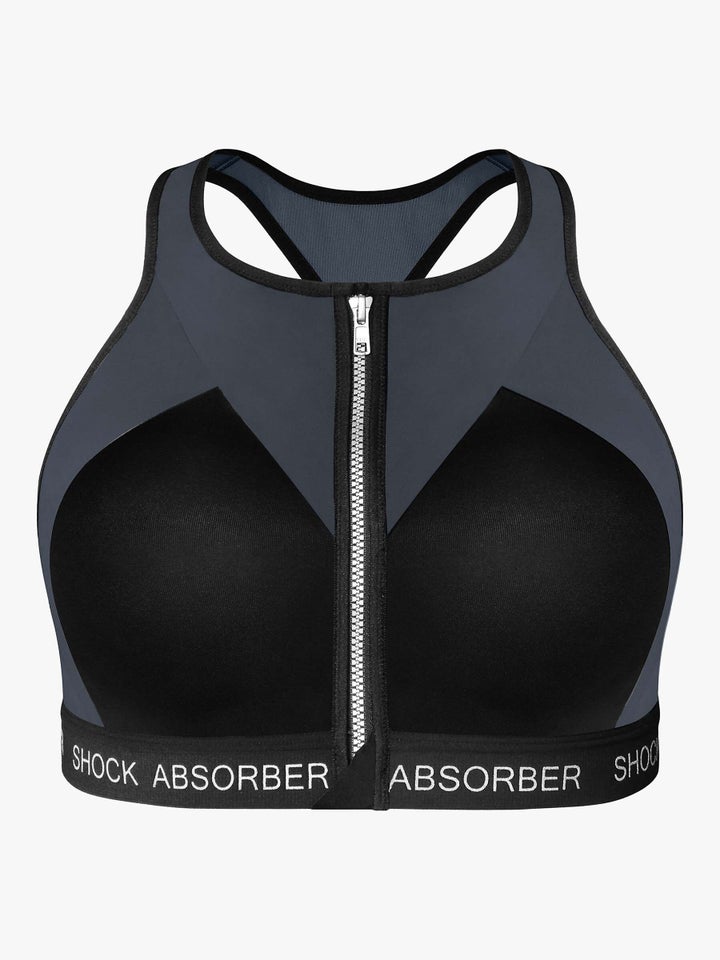 This classic black sports bra covers all bases when it comes to coverage and comfort. There's adjustable back straps, breathable cups and support from both the thick straps, Y-shaped back and the band below. It claims to help with high performance activities while managing moisture levels simultaneously so you won't have to worry about dripping in sweat uncomfortably. Available in sizes 32B to 36F.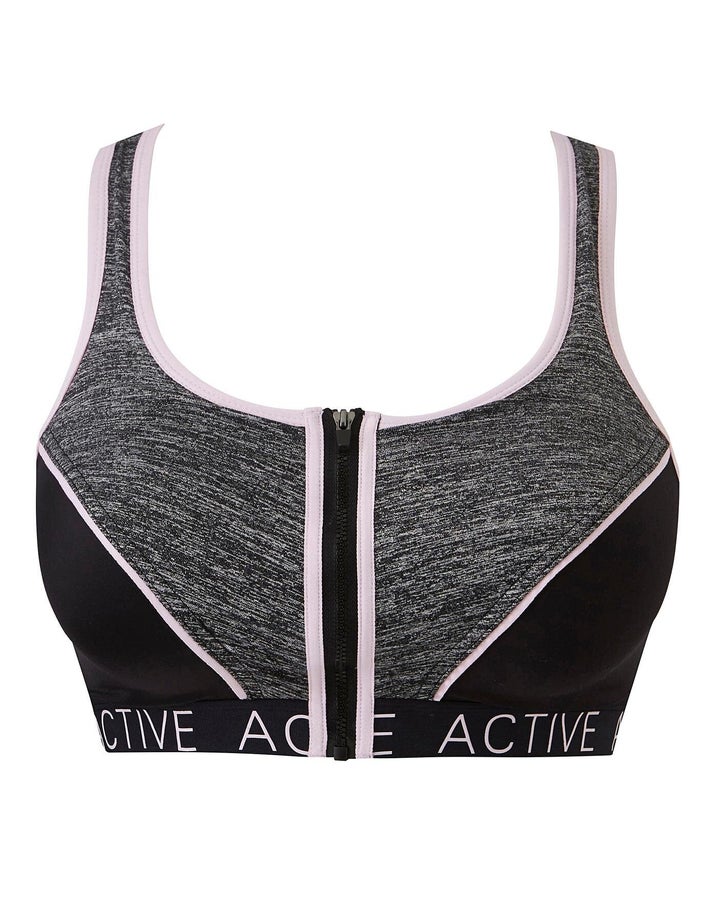 Simply Be has a colourful range of plus size sports bras for those with larger busts, so you won't have to compromise on style over substance. This non-wired stretchy style has thick racer straps to minimise pressure on your back, and when you're done you can just stick it in the washing machine. Available in sizes 36C to 48DD.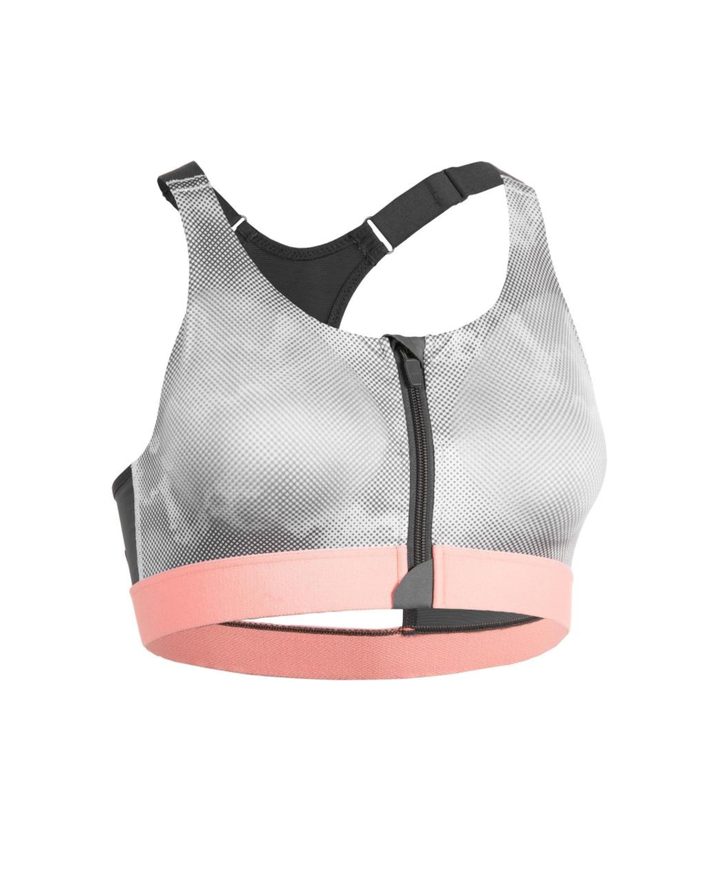 If you would prefer padded cups in your sports bra, pick up this pink and grey style which has built-in foam. Slip it on and off with one easy frontal zipper and head to your cardio classes with ease. Available in sizes S to XL.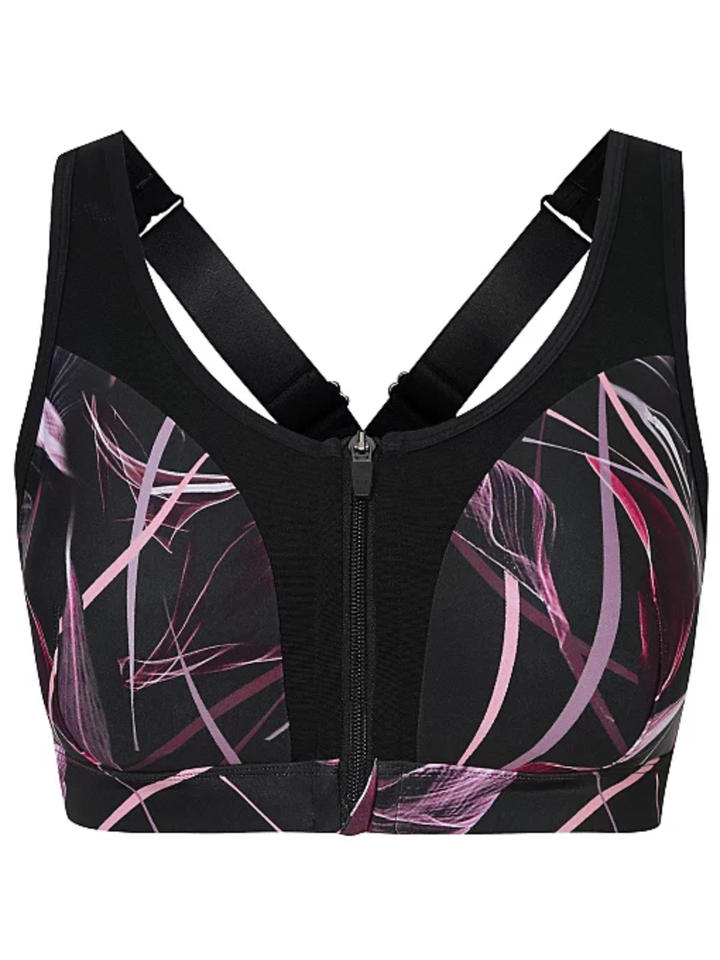 For a style that won't break the bank, this purple-patterned bra is stylish, easy to adjust to your shape and supportive in all the right areas while giving you change from a tenner. It's going straight in our basket next time we're doing the weekly shop. Available in sizes 34B to 42E.
We all work hard to earn our money – so it shouldn't feel like hard work to spend it well. At HuffPost Finds we'll help you find the best stuff that deserves your cash, from the ultimate lipstick to a durable iron to replace the one that broke (RIP). All our choices are completely independent but we may earn a small commission if you click a link and make a purchase.