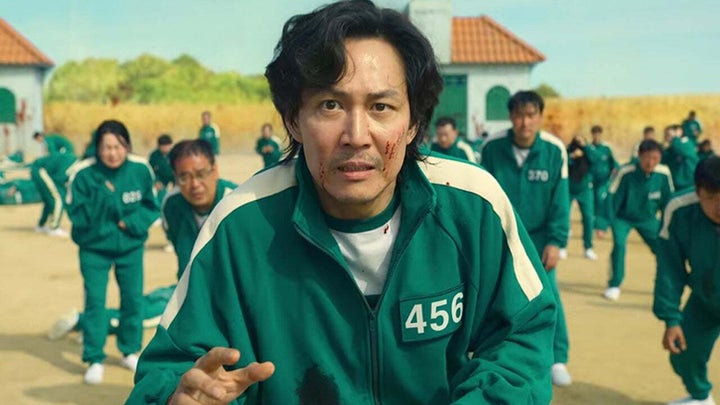 After taking the world by storm last year, Squid Game is returning for a second season, Netflix has confirmed.
The Korean drama's first series became the Netflix's most popular show ever when it was released last year, and the streaming giant has now ordered more episodes from creator Hwang Dong-hyuk.
Netflix's announcement came in the form of a teaser video featuring the show's giant killer robot doll Young-hee and an accompanying message revealing some clues and spoilers about what to expect.
"It took 12 whole years to bring the first season of Squid Game to life last year. But it took 12 days for Squid Game to become the most popular Netflix series ever," Hwang Dong-hyuk wrote.
"As the writer, director and producer of Squid Game, a huge shout out to our fans around the world. Thank you for watching and loving our show.
"And now, Gi-hun returns. The Front Man returns. Season 2 is coming. The man in the suit with ddakji might be back."
He added: "Join us once more for a whole new round."
The finale of season one saw protagonist Gi-hun conquering the final game and taking the prize money home with him, though he was initially too depressed to spend any of it.
Having discovered the truth about player 001, Gi-hun bought himself a flight to LA to see his daughter, only to back out of it at the last minute, so he could try and explore more about who is behind the games.
Hwang Dong-hyuk claimed that one possible plot for the second series would. be the back story of the Frontman.
"I think the issue with police officers is not just an issue in Korea. I see it on the global news. This was an issue that I wanted to raise. Maybe in season two I can talk about this more," he said.
After the show debuted in September last year, Squid Game became the most-watched Netflix show in 94 countries, and was viewed by 142 million households in its first four weeks, surpassing a record previously held by Bridgerton.
Netflix is yet to confirm when season two of Squid Game will debut on the service.