Stacey Solomon has admitted she gets "gut-wrenching mum guilt" – and I can totally relate. As a mum of two, I feel guilty about everything, all the time.
And in her latest post, she described the guilt she's feeling eight weeks post-partum – and the guilt she's feeling for feeling that guilt.
Parents. We really do beat ourselves up, don't we?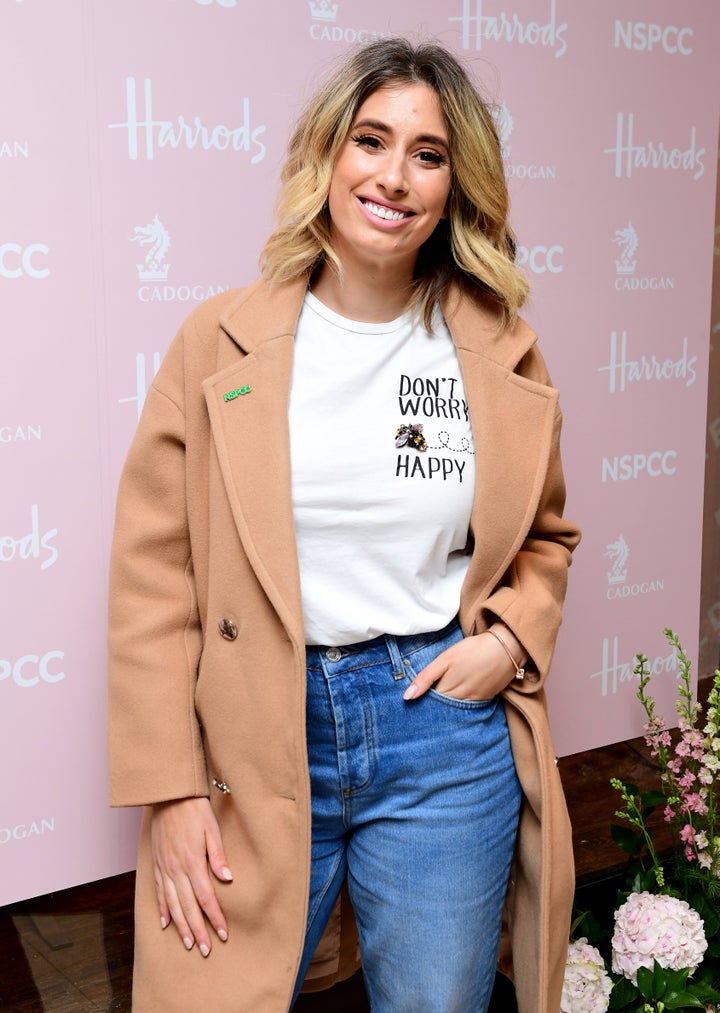 "I feel like I shouldn't really have these feelings because I'm nearly eight weeks in," she wrote. "I am so incredibly lucky to have amazing children, a wonderful partner, a caring and supportive family and I'm almost a bit embarrassed to say... that truth be told, I'm having a bit of a gut-wrenching day.
"One of those days that physically hurts your tummy. Mum guilt has kicked in full swing."
Solomon, 29, said "nothing in particular" triggers her feelings of guilt, but "it's just there". Preach.
Every night when I go to bed, I'm swamped with remorse for all those moments in the day I was snappy, grumpy, or simply didn't listen to the fifteenth shout of, "Mummy!"
I berate myself for hiding out in the kitchen to get a bit of peace, and for sticking my children – aged two and seven – in front of CBeebies so I don't have to listen to them squabbling over a toy.
And they're good kids, my two, they really are. They're great kids. But that doesn't take away my feelings of guilt – that subtle but pervasive feeling of never quite being good enough is a burden I carry around with me every day.
I wondered whether this feeling might be, in part, due to my gender – because women are so often expected to be 'all the things': the hard-working mum, as well as the stay-at-home mother who is on top of everything.
But when I speak to a friend who's a stay-at-home dad, he says he feels gut-wrenching guilt too. On a daily basis. "I feel guilt all over the place," he said. "Not kind enough, not patient enough, not fun enough."
And so, my parent friends and I find ourselves doing ourselves down for being "shit parents", when in reality we're nothing of the sort.
Yes, some of us might forget to fill in forms, get our kids to school at 8.50am by the skin of our teeth, and get the "parent call of shame" – like I did this week, because I didn't realise after-school clubs had finished and my daughter was still waiting to be picked up. But the real reason we feel bad about it? Guilt. Misplaced guilt, at that. Brought on by the pressure to be "perfect".
But, as Solomon preaches regularly with her social media, nobody is perfect. And as I keep telling myself at the end of another difficult day: there's always tomorrow.