Mario Perivoitos died two hours after he was attacked by Major at his home in Wood Green, north London last week.
According to neighbours, Perivoitos, who was of Cypriot heritage, had two masters degrees, but had become addicted to heroin in recent years.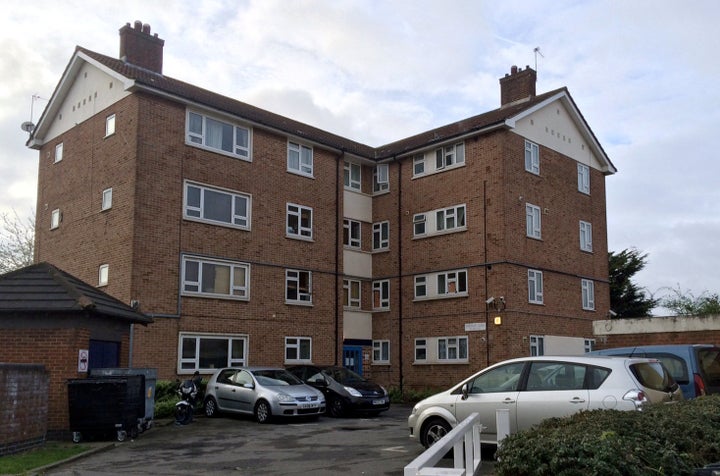 One woman, who asked not to be named said she had heard the dog had attacked him once before, adding: "But I also heard he had a seizure and the dog saved him. About two months back." It is believed the dog barked until help was alerted.
Friend Angela Constantinou, 35, said: "This guy had two masters degrees. He was very intelligent, he was really kind. I think one of them was philosophy."
She added: "We grew up together. The last few years, things just got so bad. I found it very strange how he actually got addicted to drugs, because his parents were great.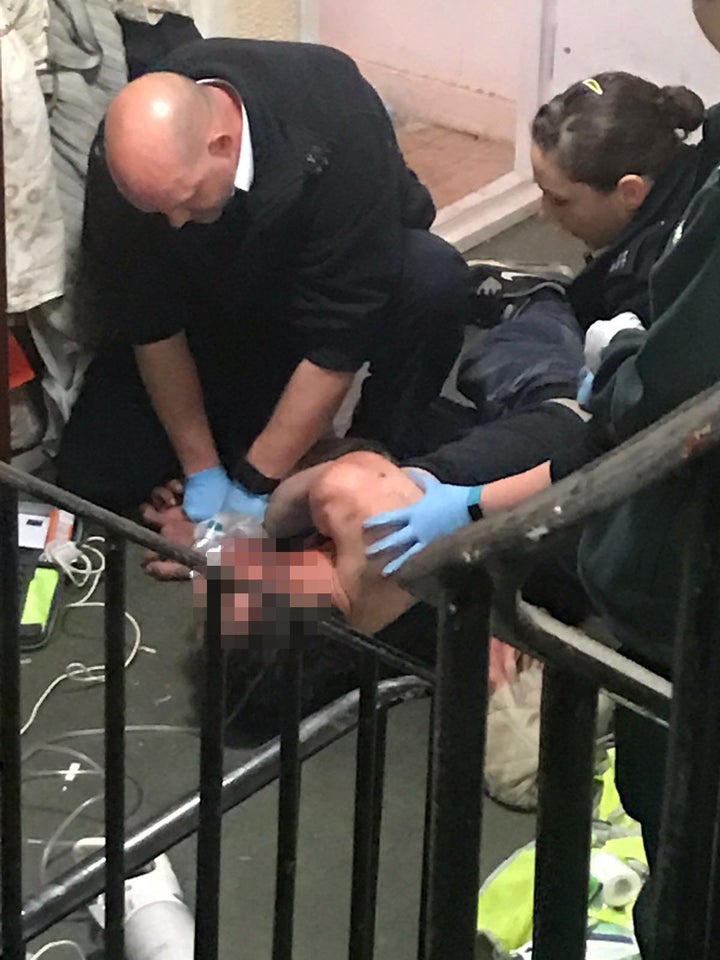 "His dad died a couple of years ago and his mum went into a care home about 18 months ago. That flat was really dangerous for everyone the last couple of years, because of the coming and goings. My husband tried to go and calm him down the last few months. I know there was someone who stabbed him in the neck."
Perivoitos was served last month with a Closure Order by Highbury Magistrates' Court, which prohibited others from entering the property. The three-month order, which the police applied for, remains taped to the entrance to the four-storey block of flats, and his front door.
Constantinou added: "He taught me how to ride a bike. He was such a good guy. We used to watch TV and films. He was always with the dog. But I did kind of avoid Mario for the last couple of years. He came maybe three weeks ago to my door begging for money. And I said: 'Look Mario, I am going to give you some money for the dog.'
"He said 'Nothing works and I don't actually care'. He said 'I just want to die'. I just thought he has got no hope in himself. It's unbelievable."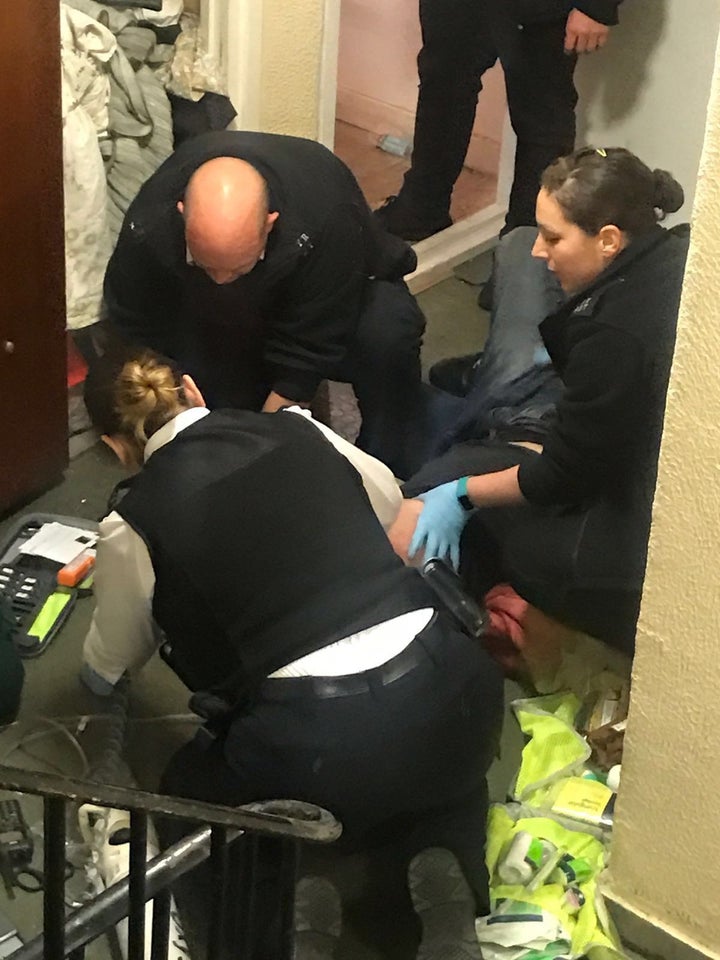 Other residents in the block heard the commotion and saw paramedics and police trying to save Perivoitos' life.
Shamarie, 18, said: "There was a lot of blood coming out of his neck. I could see Mario lying on the floor. There was a lot of blood on his face and that, and the neck. I think he was only semi-conscious. The blood was on the floor.
"I could just see the ambulance. I could see two people assisting him. I couldn't see the wound. I could see where he was bleeding from, there was just lots of blood."
He added: "I heard a lot of people trying to get into the flat for about 20 minutes. They were trying to get in. They were saying there was a dog attack. A couple of residents and the police saying his dog attacked him. Police were running in and out.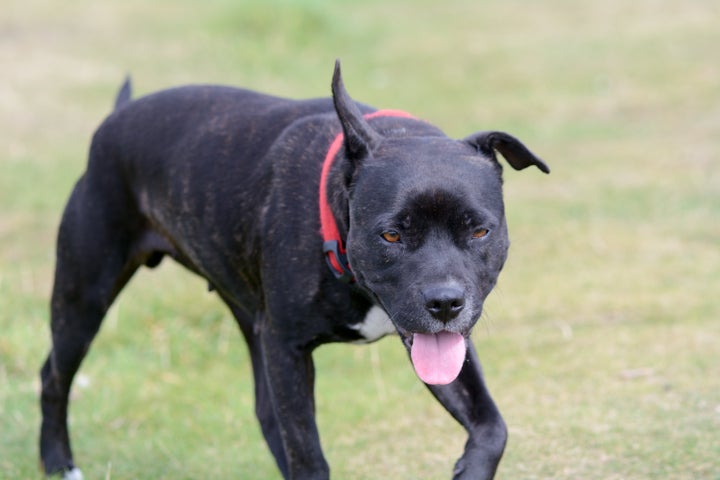 "I think they forced entry. They had a lot of those red slamming things - the door knockers. And there was some long type of pole with a hook at the end of it. I have never seen that before.
"There were about six or seven officers. They were inside and outside. I think the dog must have been inside. I had never seen his dog attack until that day."
Harry Charitou, 27, said: "I was going to bed. There was shouting, shouting, shouting. I sort of went down the stairs a little bit and I heard him trying to get out.
"I heard they were trying to get out. He was going 'help me, I need to get out'. He was trying to get out and he couldn't. There was a woman and a guy in the flat as well. I didn't know who they were. They were quite well spoken. The police, the people inside, they didn't even flipping have a key. He was trapped inside. That probably delayed it even more."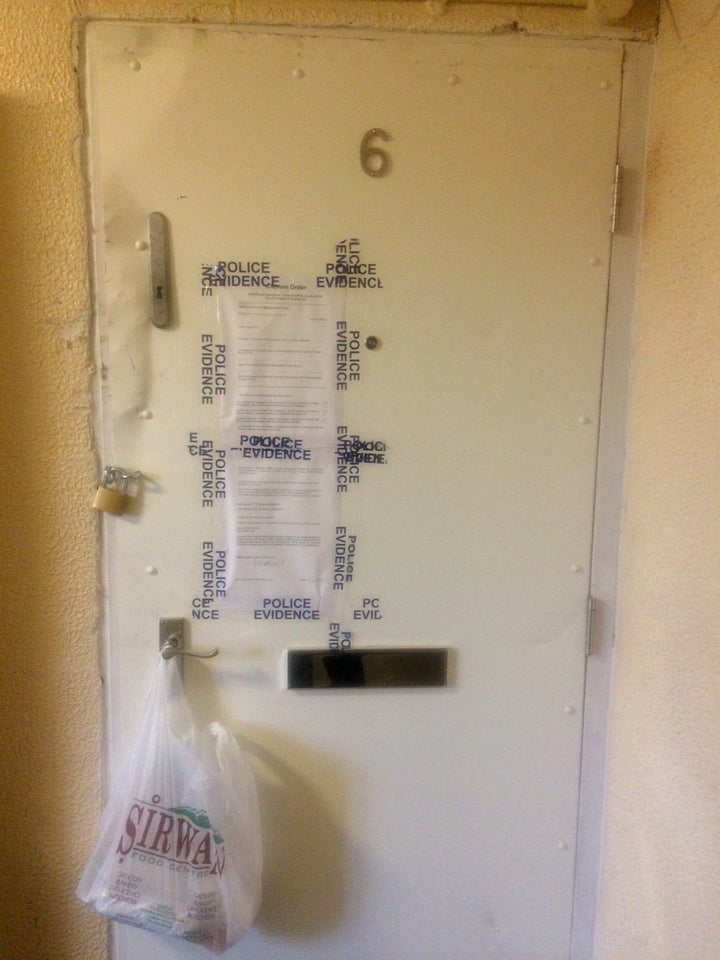 A neighbour provided a crowbar, and police had a bigger one too, he added.
He said: "I heard the woman say they have put the dog in the other room. When I went down the stairs he was basically saying 'I want to get out'. It was a good half an hour he must have been waiting. The ambulance was waiting for the police to crowbar the door out. He was shouting. He was very sort of croaky. I think it was on the neck."
The dog, which is not a breed prohibited under the Dangerous Dog Act, was contained by officers and seized. Breeds currently banned under the act are Pit Bull terriers, Fila Braziliero, Dogo Argentino and Japanese Tosas.
A post-mortem examination at Haringey mortuary gave the cause of death as hypovolemic shock and damage to the airway consistent with a dog bite. Perivoitos' death is not being treated as suspicious and the coroner has been informed.
A BBC spokesman told the Huffington Post UK: "A crew making a BBC documentary were present – but not filming – at the time of the incident and called an ambulance. Given the ongoing inquiries, it would not be appropriate to comment further."