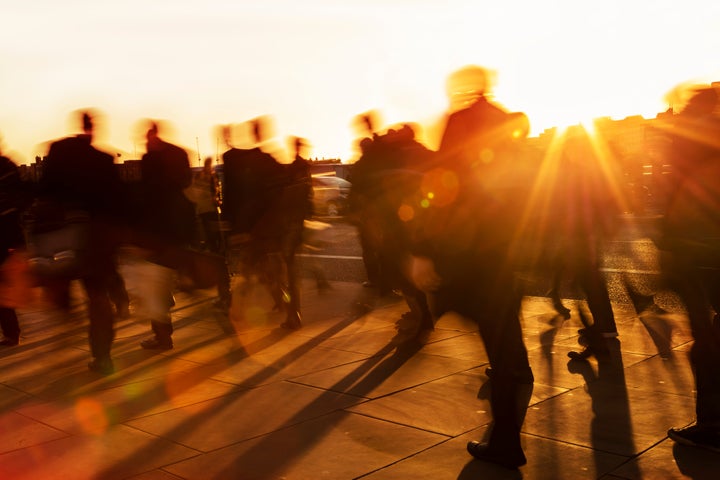 In Stalking Awareness Week, it seems appropriate to start with a survivor of the crime.
"You carry it all the time. It's with you day in, day out. Day in, day out. It's in the back of your mind all the time. What is he going to do? What are we going to find? Who is going to come knocking at our door?'"
Imagine how that feels. Imagine feeling too scared to go out to get a pint of milk or walk your dog. Imagine feeling so scared that you move house.
When it's a celebrity being stalked we take notice, but this offence is happening every day to so many people. The 2016/2017 Crime Survey for England and Wales found that around one in five women and one in ten men had experienced stalking since the age of 16. This shows that millions of people are forced to deal with the terrifying consequences of stalking. Statistics also show that 80% of victims are female and 70% of perpetrators are male.
In addition to causing severe psychological trauma, stalking often leads to horrific crimes, including domestic violence, sexual assault and murder. Research published by the Suzy Lamplugh Trust showed that, in a study of over 350 femicides, stalking behaviours were present in 94% of the cases leading to the murder.
Frustratingly, in too many cases, there isn't enough evidence for Police to make an arrest before it is too late, which is why, in January, I supported Sarah Wollaston's Bill to introduce Stalking Protection Orders. The Orders would be an important early intervention tool for Police Officers, an intervention that could literally be the difference between life and death.
Stalking Protection Orders are particularly designed for use in cases where stalking occurs outside of the context of domestic abuse, but it is important to reiterate that the links between stalking and domestic abuse are clear. The Metropolitan Police Service found that 40% of the victims of domestic homicides had also been stalked.
Stalking can occur in isolation or as a component of the wider profile of abuse. High severity stalking and harassment can include threats to kill, and research has shown that 50% of domestic stalkers that make a threat will act on it.
It is therefore critical that the Police, criminal justice system and other agencies involved receive comprehensive training on domestic abuse and coercive control and that the focus is not on 'Stranger Stalking' alone.
Many victims report dissatisfaction with the Police response to reports of stalking, and the new guidance to the Police required by the Stalking Protection Bill must take this into account. I have no doubt that the Police want to improve their response, but to do that they need the appropriate resources, powers and training.
Stalking can be one of the most psychologically destructive crimes. Victims of stalking often feel so threatened that they change the way they live and, 50% of victims have curtailed or stopped work due to stalking. Last year, singer Chloe Hopkins bravely spoke out about the depression, bulimia, PTSD, and even suicide attempt that followed the seven years of stalking that she endured.
Stalkers deliberately invade victims' lives and systematically break them down. As a country, we need to do much more to prevent that from happening.
Sarah Champion is the Labour MP for Rotherham