Tata Steel announced on Tuesday plans to sell off its entire UK business, putting 40,000 jobs at risk. But Javid - the Tory minister in charge of the sector - has been ridiculed for being in Australia the whole time.
At the same time, the Conservative Party's long-term faith in steel making has been called into question, despite David Cameron saying it would do "everything it can" to help under-threat plants, including Port Talbot in South Wales. The Cabinet minister will visit the site on Friday.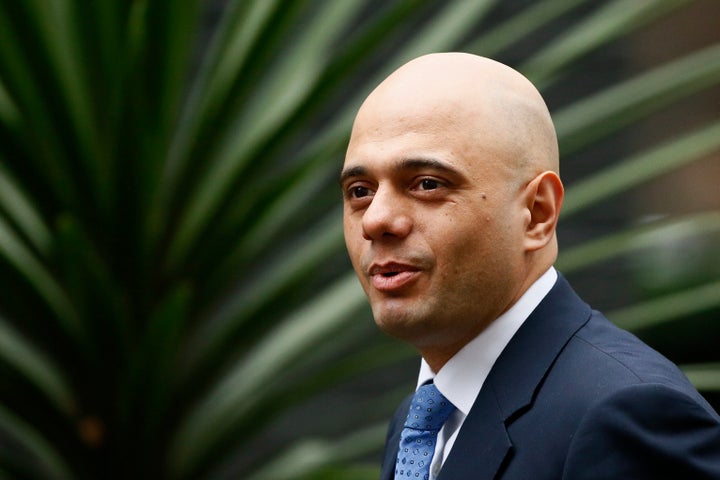 As the Government's handling of the crisis began to resemble a farce, it emerged:
Meanwhile, Channel 4 News were reporting that accountants PWC had been appointed administrators by Tata Steel - a move that could see the loss-making business being wound down.
The row continued on Newsnight tonight when journalist and left-wing activist Paul Mason argued the Tory government had long given up on British steel, pointing to the UK vetoing EU plans to slap a higher tariff on cheap overseas imports.
In a brutal attack on Javid when asked whether the Government had to take the sector into public ownership, even if to find time for a buyer to emerge, Mason said: "The point about having a Secretary of State is you don't put yourself in a position where you need to take a knee-jerk reaction. He's been in power nearly a year.
"We've seen in the last 48 hours what one man, armed with a crazy private ideology that only he seems to believe in, and boundless stores of incompetence, can do. The man, Sajid Javid, has destroyed Tata as a potentially market oriented company. It is certain to be nationalised."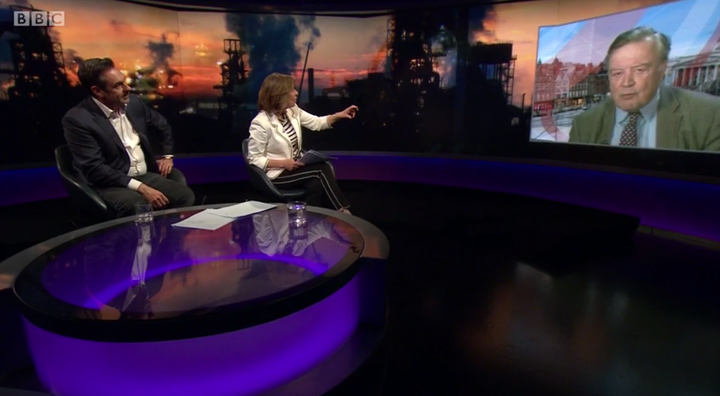 In response, former Conservative Chancellor Ken Clark warned "engaging in a tariff war with China" would cost even more jobs.
He said: "It just makes me feel nostalgic to have 1960s leftism back in fashion. I used to hear all this when I was a young man. It was a catastrophe even when we had a nationalised, subsidised British Steel."
Tonight, Aberavon MP Stephen Kinnock, whose constituency includes Tata's plant at Port Talbot, said the minister should think about quitting the Cabinet.
He told MailOnline: "If it is indeed true that Sajid Javid was not even in Australia for entirely work related reasons then I think that he probably should consider his position.
"Sajid Javid's choices in this matter reflect a pattern of behaviour that we have seen from this government since 2010, it is a pattern of behaviour based on a mixture of indifference and incompetence."
A source close to Mr Javid insisted he had paid for his daughter's flight himself - and said calls for him to quit were "absolutely ridiculous".
"You'd be hard pressed to find anyone who has done more to help the UK steel industry than Sajid Javid," said the source.
Ahead of the visit to South Wales, Javid said: "I'm going to Port Talbot to meet staff and management, who are understandably extremely anxious about their future.
"I will listen to them, and I want to reassure them myself that the Government is on their side in working hard to achieve a long term solution for them, for the region and for the wider UK steel industry.
"Whilst we can't change the status of the global steel market, we can and are playing a positive role in securing a sustainable future."
He will say that once the formal Tata sales process is underway, independent advisors will also be appointed by Government.
Popular in the Community