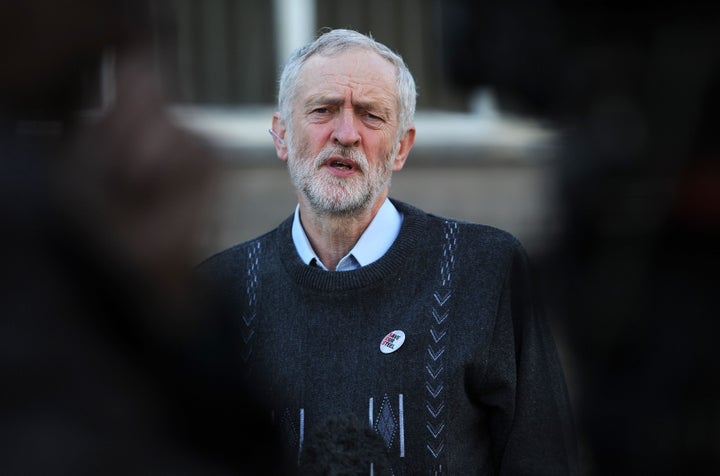 Over 100,000 people have signed the below petition on the official website. Petitions that reach that number must be considered for a Commons debate.
The decision as to which petitions with over 100,000 signatures are granted a debate in parliament rests with MPs on the Commons petitions committee.
But it will next meet once parliament returns on April 11. By which time there would be no need to recall parliament.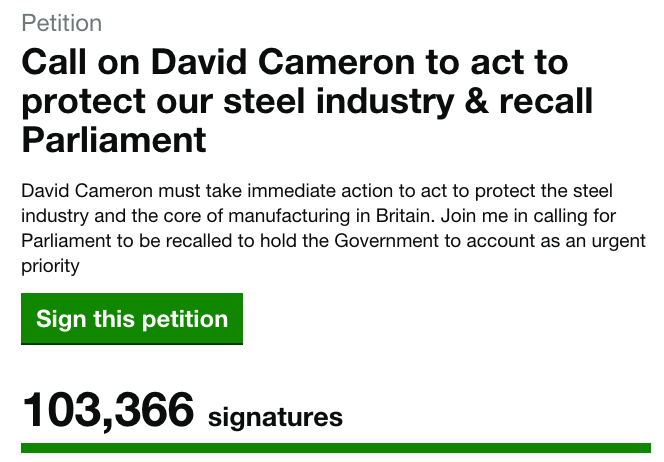 The petition, launched by the Labour leader, calls for the prime minister to take "immediate action" to protect the steel industry.
Cameron has turned down calls from Labour to recall parliament, a move accepted by the Welsh Assembly which will meet next week.
The Government is facing criticism over its response to a shock move by Indian conglomerate Tata to sell its UK assets, including the country's biggest steel plant at Port Talbot in south Wales.
Cameron today insisted the government was "doing everything it can" to resolve the steel crisis but nationalisation is not the right answer.
The situation in Port Talbot is of "deep concern" and there are "no guarantees of success", the prime minister said.
Cameron defended the way crisis had been handled, insisting the intervention had stopped an outright closure.
Angela Eagle, shadow business secretary, said the recent Budget was a missed opportunity to help the steel industry.
"The Government should be doing everything possible to protect the industry but these latest revelations reveal the Tories have no strategy for steel. It's clear that steel workers in the UK are paying the price for the Tories' wrong priorities.
"The Government now needs to do whatever it takes to save this vital strategic industry which is the cornerstone of our manufacturing sector," she said.
Around 40,000 jobs could be lost if no buyer is found for Tata Steel's UK business, according to analysis by the IPPR think tank.
Popular in the Community