McCartney took advantage of the slogan tee trend to ensure it missed nobody's attention that her collection was "animal free" with "no leather and no fur".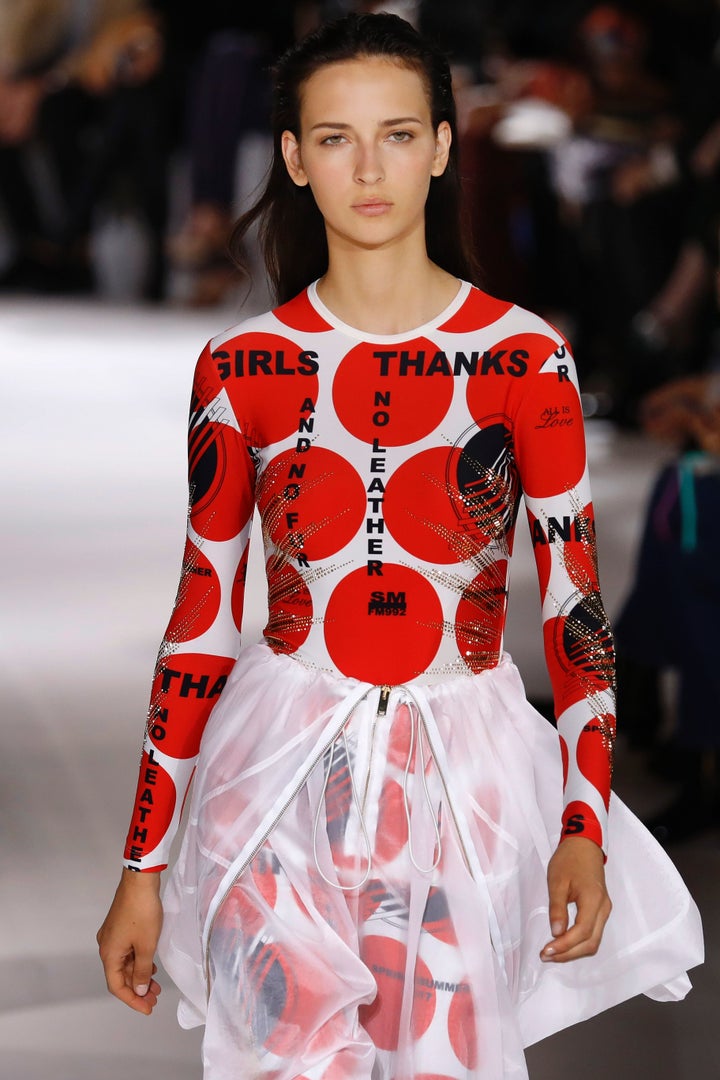 Models dressed in organic cotton muslin, eco-friendly suede and vegan leather danced down the runway at the Opéra Garnier on Monday 3 October.
Another slogan that featured heavily was: "all is love", as McCartney told The Guardian she wanted her first show after June's referendum to "show love, throw our arms around everyone, make people happy".
McCartney's business recently announced its first environmental profit and loss account, which measures in monetary value the costs and benefits it generates for the environment.
Stella McCartney's 2015 environmental profit and loss impact was a "loss" of 5.5 million euros. Over the past three years its environmental impact has been reduced by 35% per kilogram of material used.
"Fashion is an industry that makes a significant impact on the planet. It's not just cool clothes and trends," McCartney said, according to Fashion United.
"Every single day, myself and my entire team are challenging ourselves and the industry: what we can do better? So here we are, and this is the start of our journey, and as you can see, we are not perfect but something is better than nothing.
"I'm hoping to share and encourage the industry to join in, and evaluate its environmental footprint for our future."
According to Vogue, McCartney also dropped a sneaky preview of her first menswear collection during her Paris Fashion Week show - but it wasn't on the runway.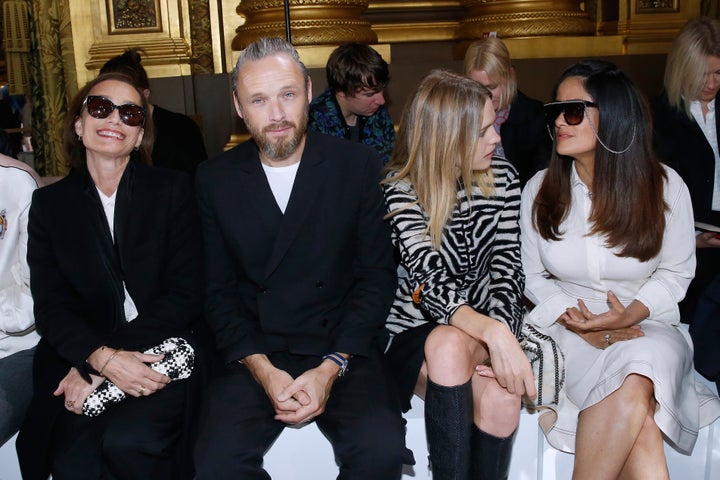 McCartney's husband Alasdhair Willis, creative director of Hunter, was on the FROW wearing a sharply tailored double breasted suit, with pockets on the legs. McCartney plans to launch her menswear collection in November.
Scroll through the gallery below to see more looks from Stella McCartney's spring/summer 2017 collection.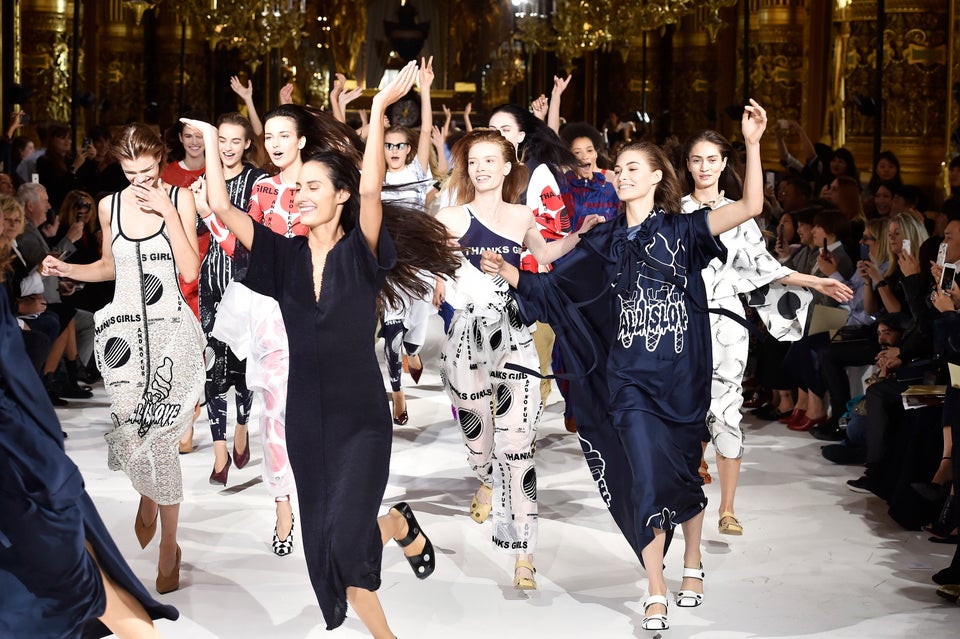 Stella McCartney SS17 Paris Fashion Week Show