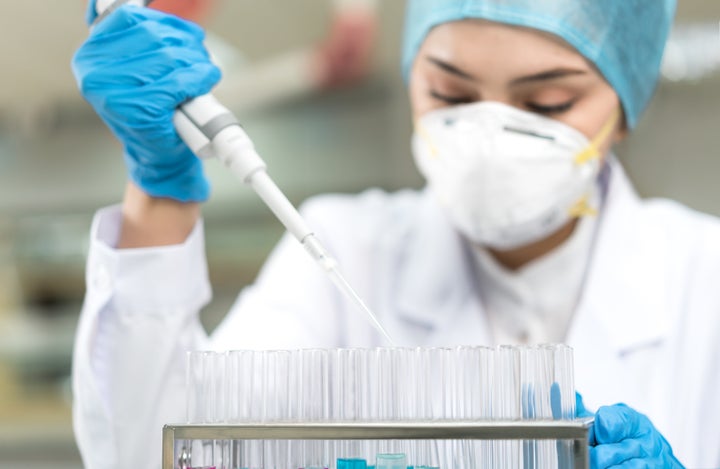 Some of the early teams of engineers working on designs for the seat belt, modelled it on data to do with the average male body. At the time, a brand new product aimed at saving lives (which is now compulsory in this country) actually ended up killing women and children who were involved in accidents because their differing bodies hadn't been taken into account.
We already know that women are grossly underrepresented in Science, Technology, Engineering and Maths, and not only is this unacceptable from an equality point of view in 2018, but as we've seen from the seat belt example, overlooking the female perspective in innovation can actually cost lives.
Are we learning from such mistakes of the past? It would appear not. Recently Fitbit came under fire for only allowing its users to log a period that lasted up to 10 days. Ask any woman and she'll politely inform you that despite what Wikipedia might say about the length of the female menstrual cycle, no two women, or indeed periods are the same. Unfortunately, it looks like no one bothered to ask any women, let alone invite any to be part of the product development process.
There is a lot of talk about improving the gender balance within STEM, and a lot of organisations doing fantastic work to promote equality and provide access to women and girls. An important ingredient to unlocking gender equality within the STEM industries is by highlighting the critical importance of including diverse female perspectives.
As one who always likes to look on the positive side of things, I try to use the dismal figures on female representation to get excited about how much space we have to develop products that benefit women and the wider population. In there, lies a head start. There are so many issues that affect women which aren't being invested in or even discussed openly. 91% of Venture Capitalists and investors are men, they have been slow to invest in women, and even more so in products that are going to make lives better for women (only 2% of VC dollars last year went to female-founded start-ups). The latest innovation in breastfeeding technology is a great example of how women's health has been continually overlooked. After the success of their original pelvic floor trainer product, Elvie have launched the world's first silent, wearable breast pump.
Ana Balarin, a partner and executive creative director at Mother London who worked on the launch campaign noted: "In the past 10 years, there have been 14 new models of the iPhone alone, and the breast pump is essentially the same. It shows where technology is focused, and it's not on women's health."
This could open the world up to a new era of innovation, progress and profit for female entrepreneurs. Only if we make sure that we enable all sorts of women to feel empowered, whilst having access to the right resources to succeed.
I founded Stemettes in order to help girls gain greater access and information about the STEM industries from an early age - we're changing the social norm around technical women for the next generation. A desire to pursue a career in these areas is a great start, but doesn't always guarantee a long & fulfilling STEM career. For those slightly older than our Stemettes, there are still plenty of barriers post-education that can prevent real progress, especially in Business. The Business and IP Centre, run by the British Library and with centres throughout the UK, is a fantastic hub providing resources, workshops and expert guidance to entrepreneurs and business owners from all background and in all industries without unconscious bias. They have a balanced selection of experts, an inclusive and welcoming environment, and the fact that over half (56%) of the people it supports are women shows that the demand is certainly there.
Until we see diverse female perspectives as a very necessary part of innovation, we won't achieve true equality. In the meantime, by seeing and recognising the gap we still need to breach as an opportunity rather than an insurmountable task, we may just be able create real positive change in women.