The former Hollyoaks star was lashing out at ex-boyfriend Jeremy McConnell, whom she famously met on Celebrity Big Brother, when she revealed the news.
The 23-year-old claimed McConnell "wouldn't be there, only for the baby", in the now-deleted comment. She said he had "blocked her" following the news.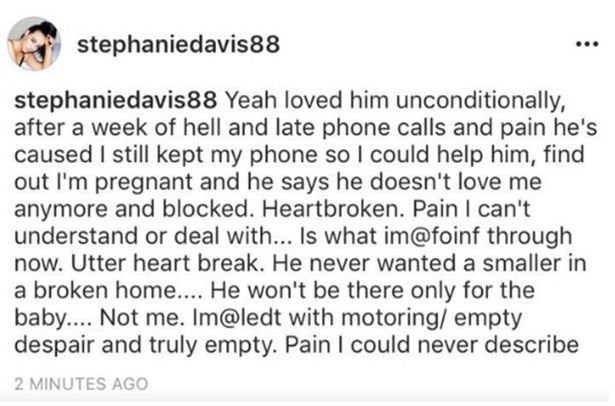 The comment read, as shown by a screenshot in The Sun: "Yeah, loved him unconditionally, after a week of hell and late phone calls and pain he's caused I still kept my phone so I could help him, find out I'm pregnant and he says he doesn't love me anymore and blocked.
"Heartbroken. Pain I can't understand or deal with is what I'm going through now. Utter heartbreak.
"He never wanted a smaller in a broken home. He won't be there, only for the baby... Not me.
"I'm@ledt [sic] with motoring/empty despair and truly empty. Pain could never describe."
Prior to the comment, Davis reportedly shared a picture of baby feet, according to The Mirror, before again deleting the post.
A quote on the baby feet image read: "Life will be full of ups and downs. It will be one tough ride.
"But your love for your child will be the anchor that will see you through it all."
Davis and McConnell met in the Celebrity Big Brother house in 2016 and their on-off relationship has been documented in the media since.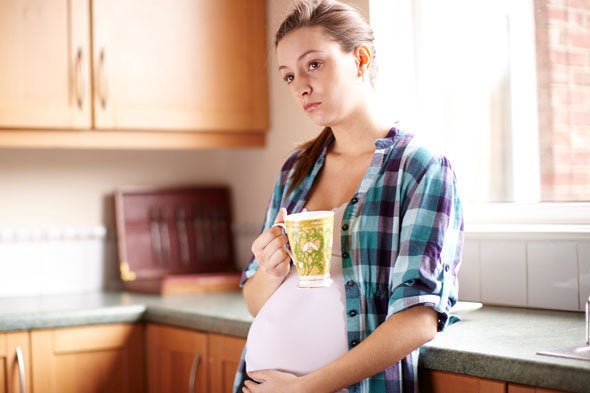 Pregnancy worries and words of comfort
Related