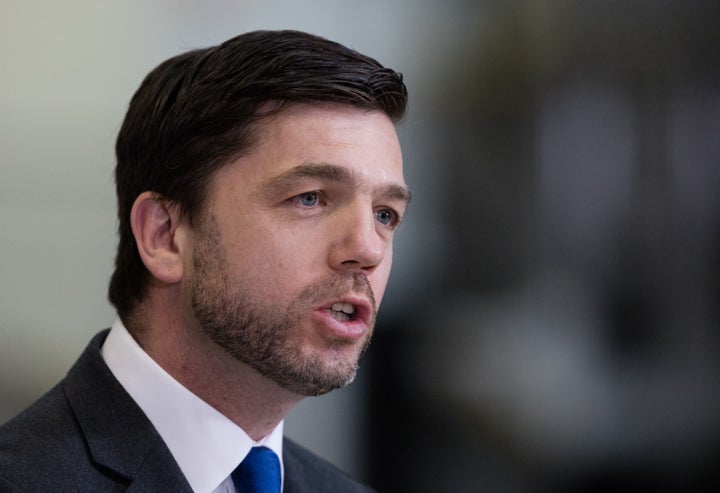 Stephen Crabb, the work and pensions secretary, will stand in the Conservative Party leadership contest with business secretary Sajid Javid as his number two, it has been reported.
He enters what is likely to be a crowded field to replace David Cameron, in which Boris Johnson and Theresa May are seen as the frontrunners.
According to Politico, Crabb candidacy was confirmed in an email sent to Tory MPs today.
Crabb campaigned for a 'Remain' vote in the referendum, however did not play a frontline role.
This morning George Osborne ruled himself of the leadership contest, but insisted it could be won by a 'Remain' Tory who had not been as "full-throttled" in their campaigning.
Crabb was promoted from Welsh secretary to work and pensions secretary in March after Iain Duncan Smith's surprise resignation.
Born in Scotland and raised on a council estate in Wales, Crabb could provide a sharp contrast in the race to Eton-education Johnson.
Following Cameron's resignation, Crabb said he wanted to see a candidate emerge "who understands the enormity of the situation we are in" and "does have a clear plan" for the country.
He said not only would the next prime minister have to lead "tough negotiations in Brussels" they would have to get to work "holding this United Kingdom together".
This morning health secretary Jeremy Hunt said he was "seriously considering" throwing his hat into the ring. Education secretary Nicky Morgan is also expected to run.
Related