Incredible photos show the moment a wildlife photographer took his daughter swimming with crocodiles in Cuba.
Alexa Frink, 23, can be seen just inches from the reptile's open jaw as she swam in Jardines De La Reina.
Her 67-year-old father, Stephen Frink, took the pictures of her swimming next to the eight-foot-long reptile, who weighed about 200lbs.
Frink said his daughter has been travelling with her Florida-based parents on dive assignments since she was three months old.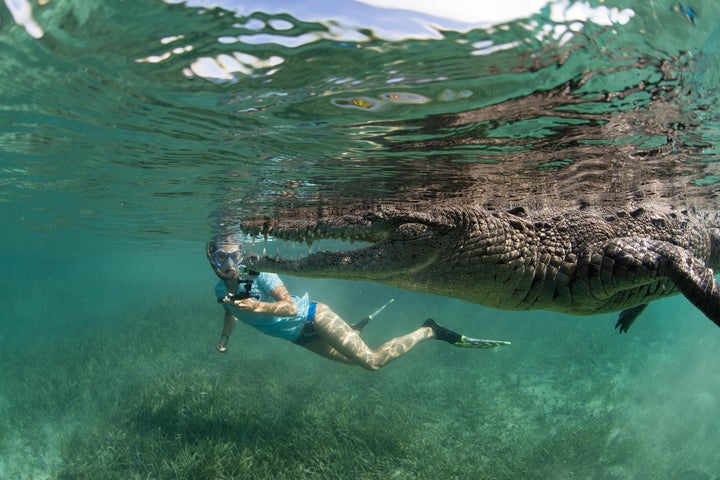 Frink said that he wanted to show the environment where a crocodile lives as their habitat is under threat from overdevelopment.
"So, it was to be about the environment and the creatures that live there. But, when the croc presented his teeth to us so prominently the photographic objective became showing the predatory efficiency of the crocodile," he said.
"The best way to do that was with a very wide angle lens from very near. Many of the shots were taken with the teeth within two inches of the dome of my camera."
The pair named the crocodile Nino. They got in the water to film him after he approached their boat.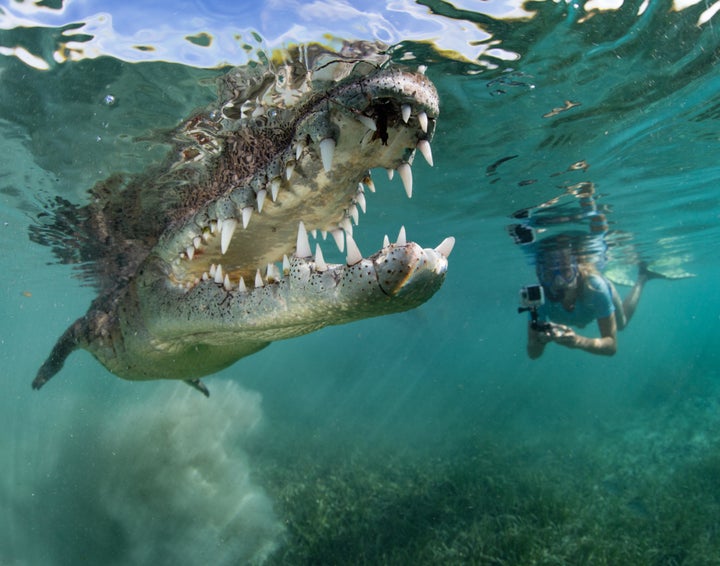 Frink explained how taking pictures of a huge predator up close is never without its problems.
"There was of course the uncertainty of behavior. We felt reasonably safe due to the relatively slow movements of the crocodile," he said.
"But, on occasion it moved very rapidly and purposefully.
"I certainly have more experience with sharks than I do with crocodiles, so there was a bit of trial and error and learning involved in this shoot.
"Plus, I would not interpolate the success and safety of this particular croc to others worldwide.
"I know my friends in Australia would never get in the water with one of their 'salties'. I think that prudent as well."