A number of people have been injured after a "police incident" in the Stepps area of Glasgow.
A large fire and clouds of smoke were visible in images of the scene, while another picture shows what appears to be two burnt-out vans. Large numbers of police cars are also shown and cordons have been put in place.
An onlooker told the Daily Record: "There was a massive bang. Two vans went up in flames. I've never seen anything like it. I don't know what's been going on but it's frightening."
A police spokesman said the disorder was "more likely to be rival gangs fighting" than anything terrorism related.
He added: "I can confirm that there have been people injured, but I don't know what the extent of those injuries are."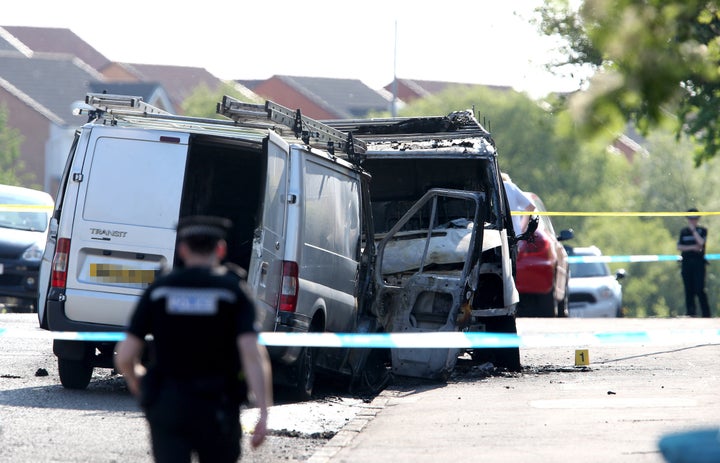 Ambulance Service confirmed it had received a number of calls on Sunday afternoon and "some patients" had been taken to hospital, the Press Association reports.
A Police Scotland spokesman said: "There is an ongoing police incident in the Stepps area of Glasgow.
"Inquiries are very much at an early stage and there are no further details."
More to follow...