Ukip leadership-favourite Steven Woolfe has "reached out the hand of friendship" to fellow MEP Mike Hookem after their altercation and "has realised that things did go too far", a party colleague has revealed.
Nathan Gill said his the fellow MEPs were seeking to reconcile after Woolfe was rushed to hospital having collapsed in the European Parliament and suffered two seizures.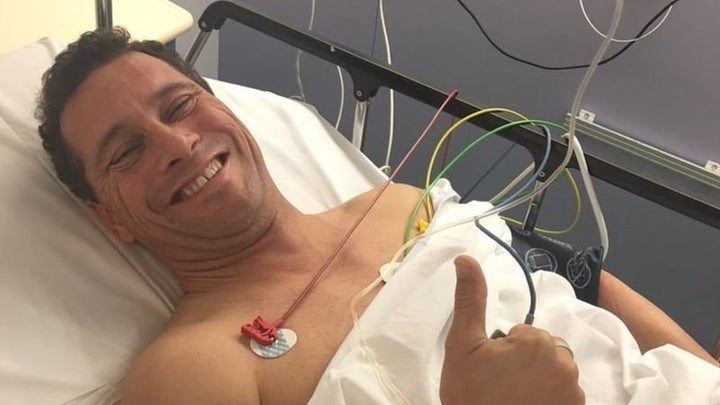 Gill confirmed Woolfe had been moved to the hospital's neurological department and would be kept under watch by medics for another 48 hours as a precautionary measure.
He played down any escalation of the pair's argument, saying there had not yet been any police involvement and Woolfe didn't want there to be.
Gill added that his injured colleague was "sick of croissants, and looking forward to a full English" upon his return to Britain.
Ukip leader Nigel Farage, who returned to the helm of the party following Diane James' resignation, has launched an internal investigation into the altercation that left Woolfe being treated for bleeding on the brain.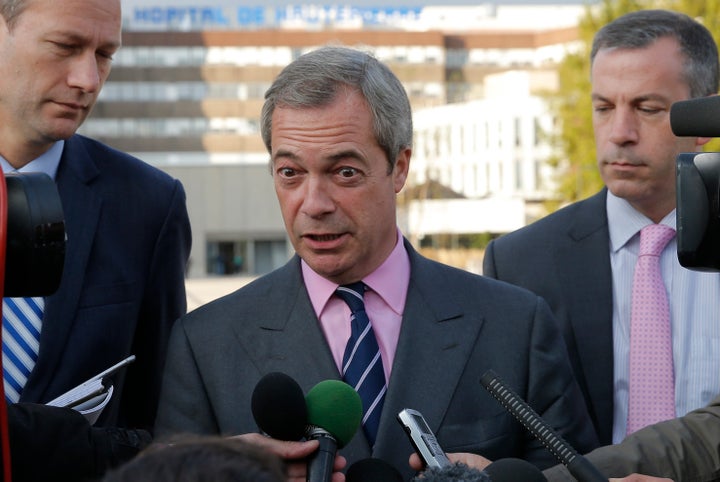 Woolfe recounted from his hospital bed yesterday how Hookem had mis-understood his request to "deal with the matter outside the room because it was flaring up in the meeting and upsetting everybody".
He told the Daily Mail: "Mike came at me and landed a blow. The door frame took the biggest hit after I was shoved into it and I knew I'd taken a whack and was pretty shaken."
The paper reported that Hoookem strenuously denied the claim and allies instead said Woolfe simply fell over.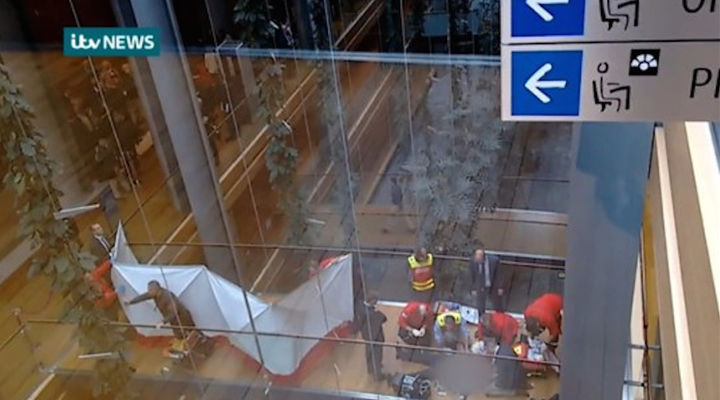 Woolfe announced on Wednesday he would seek to replace Diane James as leader after her shock resignation just 18 days into the job.
The North West MEP failed earlier this summer to take over as party leader after he submitted his application forms too late to be entered into the contest to replace Farage.
However, Woolfe yesterday also admitted he had considered switching to the Conservatives in recent weeks as he was "enthused" by Theresa May's leadership.
That revelation was met with fury by many in Ukip, with one senior member of his previous leadership campaign team particularly angry.
They told The Huffington Post UK on Wednesday: "How can people who slated Suzanne Evans and Douglas Carswell for being 'Tory-lite' now trust someone who was in talks about defecting to the Tories just days ago, and only thought against it because the leadership became free again?"
NOW READ: